LXer Weekly Roundup for 11-May-2008
Posted by Scott_Ruecker on May 11, 2008 11:08 AM
LXer Linux News; By Scott Ruecker (Phoenix, U.S.)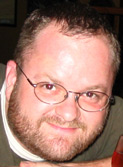 LXer Feature: 11-May-2008
In this week's Roundup we have why Brazil loves Linux, a review of the top 5 tiny distros, an article on how the Eee PC is easy enough for kids and why the Eee PC is cheaper with XP on it for some reason. Also, 80 of the best Linux security applications, Should Linux standardize on a single distro, an interactive Linux kernel map and for some laughs we have the top ten reasons for a Linux laptop.
In this week's Roundup we have why Brazil loves Linux, a review of the top 5 tiny distros, an article on how the Eee PC is easy enough for kids and why the Eee PC is cheaper with XP on it for some reason. Also, 80 of the best Linux security applications, Should Linux standardize on a single distro, an interactive Linux kernel map and for some laughs we have the top ten reasons for a Linux laptop.
Why Brazil Loves Linux: Brazil often makes Linux-related headlines, the latest being the adoption of KDE in Brazilian public schools. It's clear that Brazil is enamored with Linux, but why? This is an important question for Microsoft since emerging markets are key to sales growth. Microsoft's Annual Report 2007 reported that "impressive growth included India, China, and Brazil which all delivered revenue growth that topped 40 percent", which is much faster than growth in developed countries. These markets are also friendly towards Linux and pose significant challenges for Microsoft. This post is my take on the reasons for Brazil's fondness of Linux.
VirtualBox 1.6 Arrives!: The new version of VirtualBox, 1.6, for Linux, Mac, Windows, and Solaris has just recently been released with lots of new features.
The Eee PC: Easy Enough for My Kids to Master: I've had the Asus Eee PC at home for about four hours. But I haven't been able to get my hands on it yet because my two pre-teen sons LOVE the Eee PC. They didn't ask a single question about how to use the sub-notebook. In fact, the Eee PC shatters the myth that consumers aren't ready for Linux. Here's why.
XP cheaper than Linux on new Eee PC 900: It sounds crazy to say this, but the XP-based version of the Eee PC 900 (the new version with the 8.9" screen) will actually be considerably -cheaper- than the Linux based version. At the official launch today, the company told journalists that "Microsoft has been a longstanding supporter of Asus" to explain the price discrepancy. And -- get this -- only the XP-based machine will be sold at mass-market retailers, while the Linux-based model will be consigned to computer stores.
Top 5 Tiny Distros: I was cleaning up my /home partiton when I noticed I had several tiny distros hanging around waiting to be tested. So I thought this might be a good time to write an updated Mini-distro Roundup. Unlike last time, the five contestants are all less than 88 MB in download size. The five contestants are CDlinux 0.6.1, Damn Small Linux 4.3r2, Puppy 4.0rc, Slitaz 1.0, and Austrumi 1.6.5. All of these are the latest stable except Damn Small and Puppy, that are release candidates. So, we'll cut them just a bit of slack in the stability department if need be.
Should Linux Standardize on a Single Distro?: When I demonstrate software for Linux Journal, I tend to use Ubuntu as my operating system. The reason is simply because Ubuntu is extremely popular, but it begs the question, should the Linux community standardize on a single distribution?
80 of the Best Linux Security Applications: The aim of this article is to provide the user with a starting point for improving the security of a Linux machine. Basic system security (e.g. having a regular backup strategy, using hard-to-guess passwords, removing services that you don't need) is essential administration in protecting your data. But you need a more sophisticated approach to keep intruders out.
My Boss Makes the Move to Ubuntu: There's a myth that Linux is too technical for everyday people. But I recently helped my boss make the move to Ubuntu Linux. Here's how.
What can you do with a second Ethernet port?: Purchase a new PC or motherboard soon, and the chances are good that it will come with two built-in network interfaces -- either two Ethernet jacks or one Ethernet and one Wi-Fi. Tossing in a second adapter is an inexpensive way for the manufacturer to add another bullet point to the product description -- but what exactly are you supposed to do with it? If you are running Linux, you have several alternatives.
Interactive Linux kernel map: Have a look at Linux kernel source from a bird's eye view. The Linux kernel is one of the most mysterious open source projects. There is a lot of documentation, however it is still a difficult subject to comprehend. The Interactive Linux kernel map is intended to help people gain an overview of the structure and interactions of the Linux Kernel.
Outsider to lobby for OLPC Down Under: It's quite characteristic of the cultural cringe that prevails in Australia that a man who works in America, Barry Vercoe, from the Massachusetts Institute of Technology, is coming to the country next week to lobby for the local branch of the One Laptop Per Child project.
Blizzard Wants Copyright Laws Changed: Cheating is bad, but does cheating infringe on a video game publisher's copyright? World of Warcraft-maker Blizzard, a subsidiary of Vivendi, is trying to argue in court that it does.
Top Ten Reasons for a Linux Laptop - Humor: In a bit of off the cuff humor, Mark Rais creates another Linux Top Ten countdown. As always, he recommends downloading and listening to a drum roll mpg while reading the list.
Why many MCSEs won't learn Linux: The serious question here is, I think, hidden a bit behind two emotional red herrings: I dealt with one in my immediate response by quibbing that elitism is characteristic of rich left wingers who want to keep their inferiors inferior, whereas I'm sometimes arrogant but always right - and frequent contributor bportlock promptly called him on the other by pointing out the obvious hypocrisy involved when a Microsoft devotee attacks Unix for structural diversity and instability over time.
Analyzing The Eee PC Windows Linux Price Issue: Many recent headlines have read that the Windows Eee PC 900 is cheaper than the Linux version, but is this really true?
Linux for the self-employed: This paper surveys Linux's suitability for use by owners of very small businesses and the self-employed. It was written by Howard Fosdick, a self-employed database consultant who finds Linux fairly well-suited to his needs, and reckons it has saved him thousands of dollars in recent years.
OpenSolaris gets its wings ...: I don't follow Sun or OpenSolaris all that closely, although I have tried Project Indiana, been intrigued by a "Damn Small" take on OpenSolaris, and generally think that Sun is doing all the right things to survive and thrive in the post-proprietary world. I still want an old Sun SPARCstation, but I can't seem to get that hooked up ... but be that as it may, OpenSolaris -- the open-source, community-fueled version of Sun's Unix-like Solaris operating system -- has been officially launched.
Microsoft U-turn to stop Linux dominating ultra low cost PCs: Microsoft is launching a program to promote the use of its Windows OS in ultra low-cost PCs, one effect of which will be to limit the hardware capabilities of this type of device, IDG News Service has learned. Microsoft plans to offer PC makers steep discounts on Windows XP Home Edition to encourage them to use that OS instead of Linux on ultra low-cost PCs (ULPCs). To be eligible, however, the PC vendors that make ULPCs must limit screen sizes to 10.2 inches and hard drives to 80G bytes, and they cannot offer touch-screen PCs.
Linux is ready, but consumers are not: Both big open source vendors have in the past month expressed intentions to stay within the enterprise space. Red Hat said in a blog post the consumer space does not pose a viable business proposition for it at present: "The desktop market suffers from having one dominant vendor, and some people still perceive that todays Linux desktops simply dont provide a practical alternative...building a sustainable business around the Linux desktop is tough, and history is littered with example efforts that have either failed outright, are stalled or are run as charities."
This topic does not have any threads posted yet!
You cannot post until you login.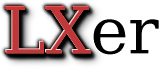 Login