LXer Weekly Roundup for 30-Mar-2009
Posted by Scott_Ruecker on Mar 30, 2009 11:34 PM
LXer Linux News; By Scott Ruecker (Phoenix, U.S.)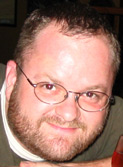 LXer Feature: 30-Mar-2009
It looks like Google's Chrome browser came out on the winning end of browser hacking contest, so I figured why not back it up with 11 Free Ways to Beef Up Your Web Browser. Eric S. Raymond speaks heresy at a LUG meeting, RMS doesn't want us to fall into "The Javascript Trap" and by the way, your distro sucks.;-)
It looks like Google's Chrome browser came out on the winning end of browser hacking contest, so I figured why not back it up with 11 Free Ways to Beef Up Your Web Browser. Eric S. Raymond speaks heresy at a LUG meeting, RMS doesn't want us to fall into "The Javascript Trap" and by the way, your distro sucks.;-)
Ken Starks takes ars technica to task with his piece "Windows DRM? We're ok with that", MIT has come out in favor of opening up access to scientific papers and in a couple of computer history related articles from Computerworld, we have a timeline of 40 years of OS milestones and a list of 10 operating systems the world left behind. Novell's boss offers an apology over their Microsoft pact and a collection of 21 free Linux DVD tools.
In an article by the BBC about a major cyber spy network being uncovered there is not one single mention of what OS they were running. It must be because its that obvious what OS it must be right? Hans Bezemer tells us to beware of so-called Linux proponents and to close things up something that is not directly FOSS related but of interest in regards to news organizations in general, LXer included in an article entitled "Newspapers and Thinking the Unthinkable"
This topic does not have any threads posted yet!
You cannot post until you login.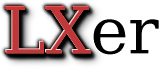 Login