LXer Weekly Roundup for 19-Jul-2009
Posted by Scott_Ruecker on Jul 20, 2009 10:57 AM
LXer Linux News; By Scott Ruecker (Phoenix, U.S.)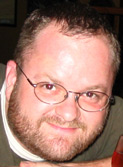 LXer Feature: 20-Jul-2009
2009's 10 Worst Linux Distributions: Any list of best or worst will have its opponents and proponents and I foresee that this list of worst Linux distributions will be no different. There were, at last count, almost 300 Linux distributions and they all can't be great. But, this list of Linux distributions are, in my opinion, the worst of the lot. Beginning with the least offensive at number 10 to the least desirable at number 1, this list is a compilation of my opinions and experiences with various distributions over the past 15 years but only current distributions are included.
Another Linux Myth Killed In Broad Daylight: Now Mepis doesn't present Network Manager on first boot. Warren has devised a pretty cool Network connection utility in Mepis so I followed the bread crumbs to the menu link and opened it. I configured the settings with a couple clicks and then started Network Manager. We were in like Flynn...pulling a fluctuating 61-73 percent signal strength for the next three hours. I couldn't buy a wireless signal from the Windows machine.
Gone But Not Forgotten: Five Great Linux Distributions That Did Not Survive: If you looked at DistroWatch for a typical day five or six years ago you'd see a lot of familiar Linux distributions with announcements. You also would likely see some names that would be unfamiliar if you are relatively new to Linux. Currently the DistroWatch database contains 278 discontinued distributions and 36 more that are listed as dormant. Of these 314 distributions and countless others that never were listed on DistroWatch at all there are many which are probably best forgotten. There are others which were promising but for one reason or another were abandoned. A smaller number were truly exceptional but still failed to survive. This week I decided to wax nostalgic and look at five that seemed special to me at one time or another. Obviously this list is based on my personal experience. If you've been around Linux for a long time you might have a list of your own.
What Chrome OS has on Windows that Linux doesn't: Google's Chrome OS isn't the first operating system to challenge Microsoft Windows' commanding lead. But it's got an advantage that other rivals such as Linux lacked: the Web. Any new operating system must attract the developers who produce the applications to make it useful. The trouble Windows challengers have had is matching the wide spectrum of software available for Windows already.
When Zeal Becomes Zealotry: A Tawdry Tale: I love zeal. Zeal is enthusiasm, it's zest, it's drive, it's initiative. Zeal builds communities. Unfortunately, in some individuals, zeal turns to zealotry, and zealotry does just the opposite. This a long posting, but it provides an excellent example of what I'm talking about, and I hope you'll take the time to read it.
The Fastest Linux Boot Yet? 1 second: The race for the fastest Linux boot has been going on for about a year at this point and now we've got a new winner. Embedded Linux vendor MontaVista today is announcing the demonstration of a 1 second Linux boot. In contrast the fastest production Linux releases today are in the 20-25 second range. To be fair, MontaVista's Linux with the 1 second boot is embedded and designed specifically for the Freescale Semiconductor MPC5121e hardware built on Power Architecture technology. That's not to say they can't get the same performance on other architectures, it's that is the hardware on which the first 1 second boot is being demonstrated.
File System Evangelist and Thought Leader: An Interview with Valerie Aurora: Being a special unique snowflake, I work part-time for Red Hat as a file systems developer and part-time as a science writer and Linux consultant. I love having more than one job; boredom is my greatest enemy and switching gears every week keeps me interested and entertained.
Google quietly releases open-source NX server: Amid the fanfare of last week's Chrome OS announcement, Google quietly released an open-source NX server, dubbed Neatx, for remote desktop display. NX technology was developed by NoMachine to handle remote X Window connections and make a graphical desktop display usable over the Internet. By its own admission, Google has been looking at remote desktop technologies for "quite a while" and decided to develop Neatx because existing NX server products are either proprietary or difficult to maintain.
All About Google's ChromeOS, by the Pundit Savant: Emery Fletcher knows just as much about Google's ChromeOS, the reigning champion of blogware, as any other commentator in the whole world, and generously shares his baseless insightful insights with a grateful audience.
Why GNOME Do Is Built With C#: With all the recent heat generated about Mono and the C# language, it only seems appropriate to take a look at the issue from a programmer's perspective. David Siegel talks about how he came to choose C# for writing GNOME Do.
OpenSuSE, Ubuntu, Fedora, Mandriva Benchmarks: With it being a while since we last compared many Linux distributions when it comes to their measurable desktop performance, we decided to run a new round of tests atop four of the most popular Linux distributions: OpenSuSE, Ubuntu, Fedora, and Mandriva. To see where these Linux distributions are at, we used their latest development releases and then performed all package updates as of 2009-07-15. Following that, we ran an arsenal of tests using the Phoronix Test Suite. Here are the results.
Linux Sucks: Linux is gaining momentum and people are starting to switch over to this computer operating system. I have been using GNU/Linux for years and would like to warn you about it. My consciousness wouldn't allow me not to speak out about the OS. Linux is a free operating system that anyone can download and use.
This topic does not have any threads posted yet!
You cannot post until you login.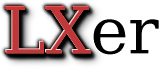 Login