LXer Weekly Roundup for 15-Apr-2012
Posted by Scott_Ruecker on Apr 16, 2012 2:48 AM
LXer Linux News; By Scott Ruecker (Phoenix, U.S.)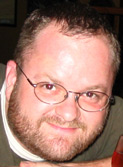 LXer Feature: 15-Apr-2012

The latest installment of the LXWR of the weeks big stories for your reading pleasure. Enjoy!
SUSE Linux Attracts 22,700 Hardware and Software Partners: Red Hat recently became the world's first $1 billion open source company. Now, the folks at SUSE, promoter of the rival Linux distribution, are seeking some bragging rights of their own. Indeed, SUSE says it now has more than 9,200 certified third-party applications and supports over 13,500 hardware, storage and networking devices. Impressive. But is SUSE in growth mode? Here's some analysis.

Microsoft buys 800 patents from AOL covering search, ads, more: Yes, it's another huge sale of patents to an already huge IP behemoth. Microsoft is buying 800 of AOL's 1100 or so patents for a little over $1 billion, while also taking up a license for the remainder 300 AOL patents. In addition, Microsoft is buying all the patents owned by AOL subsidiary Netscape.

Kubuntu Gets New Backer, Parting Ways With Canonical: While some KDE users running Kubuntu were concerned following Canonical's decision to drop support for Kubuntu following the 12.04 LTS release, there's a new backer of the Kubuntu project outside of Canonical.

OLPC alone, not enough to improve education: A 15 month study of 319 primary schools in rural Peru by the Inter-American Development bank (IDB) has concluded that the One Laptop per Child project is not enough, at least on its own, to improve educational outcomes. This is believed to be the first evaluation of OLPC that looks at student learning and was performed by taking 320 schools of which 210 were randomly selected to get OLPC-XO laptops.

Rest In Peace, Jack Tramiel: The computing world lost a luminary this past Sunday. Jack Tramiel passed away at age 83. As founder and long-time head of Commodore Business Machines, he spearheaded computing "for the masses, not the classes." His Commodore VIC-20 and Commodore 64 systems were eminently hackable, to the point that full-speed emulators were available in the mid-1990's. And I have a personal story to tell about him.

Instagram's $Billion Sale Powered by Ubuntu Linux: While there are a number of components that contribute to Instagram's success, it's important to realize that Linux is one one of them

First Raspberry Pi computers to be delivered: The first batch of Raspberry Pi computers are being issued to users. A group of schoolchildren in Leeds are the first to get their hands on production models of the bare-bones computer. Costing only £16, the tiny computer has been designed to inspire anyone, especially children, to get started with computer programming.

Microsoft forms open source subsidiary on Friday the 13th: Microsoft Open Technologies, Inc, a surprising new subsidiary from the folk at Redmond, has been created to work on open source projects...
This topic does not have any threads posted yet!
You cannot post until you login.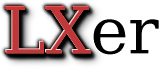 Login