LXer Weekly Roundup for 22-Apr-2012
Posted by Scott_Ruecker on Apr 23, 2012 12:01 AM
LXer Linux News; By Scott Ruecker (Phoenix, U.S.)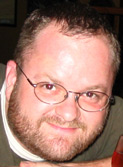 LXer Feature: 22-Apr-2012

In the Roundup this week we have word of the first Raspberry Pi computers being delivered, Larry Ellison knocks Oracle's own Linux strategy, Linus Torvalds is up for a Millennium Technology Prize, Joey Bernard expounds on science the GNU Way, The Slackware website continues to be down, Guillermo Garron's iptables cheat sheet and contrary to popular belief Mandriva is alive. Enjoy!
Mandriva's Alive: A post has emerged from the Mandriva camp today and it even gives a dab of information on the future of Mandriva. They have put out a call to interested parties to speak out and let their thoughts be known. Jean-Manuel Croset, Mandriva COO, said today that they'd like to get "the opinion and ideas of the community, as well as to feel how strong you are." He says that the desktop distribution has been their foundational product and that its community is a necessary element of that.

First Raspberry Pi computers to be delivered: The first batch of Raspberry Pi computers are being issued to users. A group of schoolchildren in Leeds are the first to get their hands on production models of the bare-bones computer. Costing only £16, the tiny computer has been designed to inspire anyone, especially children, to get started with computer programming.

NVIDIA Confirms Linux Driver Problems: Yesterday I reported on it appearing the 295.40 NVIDIA Linux driver effectively fell off a cliff with a range of performance regressions, stability issues, and other problems. This issue has been confirmed by NVIDIA and they're working to address the situation.

An OS in the Public Interest - a Mandriva Linux Foundation?: Last week, I received, in CC:, an email from a Mandriva Linux developer. This email was entitled "A foundation for Mandriva Linux *NOW* or Mandriva Linux to *DIE*?" That suggested to me that maybe Mandriva was not going very well. This, of course, hurted me. At the same time it leads to the interesting question of a Foundation for a project like Mandriva Linux.

Science the GNU Way, Part I: In my past several articles, I've looked at various packages to do all kinds of science. Sometimes, however, there just isn't a tool to solve a particular problem. That's the great thing about science. There is always something new to discover and study. But, this means it's up to you to develop the software tools you need to do your analysis. This article takes a look at the GNU Scientific Library, or GSL. This library is the Swiss Army library of routines that you will find useful in your work.

SOS: Save Our Slackware?: The last few days have seen a depressing flurry of forum topics and blog posts about the supposed death of Slackware, evidenced (primarily) by the fact that Slackware.com has been down quite a bit recently (indeed, it is down at the time of this writing)...

My iptables reference cheat sheet: "This is a small manual of iptables, I'll show some basic commands, you may need to know to keep your computer secure." This article is a small compendium of my most used iptables command, and a compilation of some of my previous posts about iptables.

Larry Ellison knocks Oracle's Linux strategy: The Oracle v. Google trial is kind of hard to miss this week, and it's dragging out all kinds of nuggets of information. One of the best this week? Oracle's CEO unintentionally taking a jab at his own company's enterprise Linux strategy.

Linux Creator Linus Torvalds Receives One of World's Highest Technology Honors: The Linux Foundation, the nonprofit organization dedicated to accelerating the growth of Linux, today announced that Linux Creator and Linux Foundation Fellow Linus Torvalds is a Millennium Technology Prize laureate. This prize, determined by the Technology Academy of Finland, is one of the world's largest such prizes with candidates sought from across the world and from all fields of technology.

'I'm no visionary': Torvalds up for $1.3m life-changing gong: Open-source poster child Linus Torvalds, who kickstarted development of the Linux operating system kernel, has been nominated for the €1m Millennium Technology Prize - but says he's "no visionary" and is surprised Linux has been so successful. Torvalds and stem cell engineer Dr Shinya Yamanaka are finalists for the gong - one of the world's top awards for science and handed out once every two years by the Technology Academy of Finland. The award, worth £817k ($1.3m), recognises technology innovations that improve the quality of human life.

Report: Html5, Linux's Lifeline?: Lets face it, Linux lost the Desktop OS war years ago. It lost partially because it arrived too late to the game, finding that users where more than happy to stick to what they know (Humans, frugal yet stubborn) and partially because the design savvy to create something that was better and more usable than the competition's offerings didn't exist in the Linux diaspora.
This topic does not have any threads posted yet!
You cannot post until you login.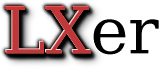 Login