LXer Weekly Roundup for 15-Jul-2012
Posted by Scott_Ruecker on Jul 16, 2012 4:25 AM
LXer Linux News; By Scott Ruecker (Phoenix, U.S.)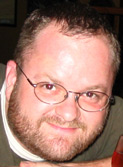 LXer Feature: 16-Jul-2012

The latest installment of the LXWR of the weeks big stories for your reading pleasure. Enjoy!
Essential Firefox Extensions: Despite developing a feature-laden Web browser, the Firefox team recognised at an early stage that individuals have different priorities and requirements. Extensions offer the means for software to be tailored accordingly to these needs. One of the reasons why Firefox has been so successful is because of extensions.

Linux Credit Where Due: We must make todays users aware of what they are using and of the fact that it is Linux. Otherwise we are causing another generation of innocent non-aware users who have no technical idea of their OS. You would already be surprised at how many people have never heard of anything called "Linux", yet they are well aware of what "Android" is!

Thunderfork: Canonical's Chance To Expand Its Ecosystem With Thunderbird: With the recent news that Mozilla will no longer be innovating with new versions of Thunderbird, many Ubuntu users might be left wondering what this will mean for their favorite distribution's default suite of software. In fact, it seems like Canonical has had it's hands full over...

Debian Developers Discuss UEFI SecureBoot Plans: Debian developers today at DebConf 12, aside from talking about the future Debian codename, discussed what to do about UEFI booting for Debian Linux...

openSUSE 12.2 RC1 out now: Release Candidate for openSUSE 12.2 has just been released, taking one step closer to a stable release after the recent shake up...

Cross-platform Trojan checks your OS: Attacks Windows, Mac, Linux: Summary: A new cross-platform Trojan downloader has been discovered. It detects if you're running Windows, Mac OS X, or Linux, and then downloads the corresponding malware for your platform.

RIM: What's all the 'bleeding' fuss about BlackBerry developers?: Denies that app hackers are fleeing the platform Alec Saunders, RIM's VP of developer relations, wishes the press and analyst community would get its "bleeding" story straight about the BlackBerry developer community.…
This topic does not have any threads posted yet!
You cannot post until you login.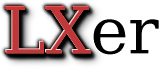 Login