LXer Weekly Roundup for 01-Jun-2014
Posted by Scott_Ruecker on Jun 2, 2014 1:06 AM
LXer Linux News; By Scott Ruecker (Phoenix, U.S.)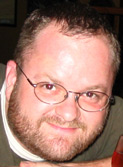 LXer Feature: 01-Jun-2014

In the LXWR this week we have LynuxWorks reverting to its original LynxOS name, just what is a good terminal emulator for Linux, Why the porting method doesn't matter, Glyn Moody calls out Makerbot and the five most popular end-user Linux distributions. Enjoy!
Is the Linux Community Ungrateful for The Witcher 2 Port?: It's not every day that a major title like The Withcer 2 arrives on Linux and you would imagine that everyone is ecstatic about it. This is just the sort of game that is needed to push the Linux platform forward and to determine more developers to port their titles. The problem is that the developers didn't actually make a port, they made the version for the Windows platform work on Linux, with the help of a wrapper similar to Wine. This means that even if the game works, some users will have a difficult time playing it due to various problems, but especially because of poor performance.

LynuxWorks reverts to its LynxOS roots, changes name: LynuxWorks, which changed its name and launched BlueCat Linux alongside its older LynxOS RTOS in 2000, has renamed itself to "Lynx Software Technologies." In a news announcement, Lynx CEO Gurjot Singh said the company's "new name reflects broad market adoption of LynxOS and LynxSecure … in connected embedded systems."

Randa: Moving KDE Forward: It's the time of the year again when the Randa Meetings plan starts to get quite concrete. After a break last year, the 5th edition of the Randa Meetings will happen in the middle of the Swiss Alps in August 2014. So once again more then 50 KDE contributors will meet in Randa to hack, discuss, decide and work for a full week.

A Little GUI for Your CLI: I've tried pretty much every IRC client available for both Linux and OS X. (I use both platforms during my day job.) No matter how many times I try to find a GUI application that meets my needs, I always turn back to Irssi.

What is a good terminal emulator on Linux?: A good terminal emulator is a sufficient reason to choose Linux over Windows or Mac. Any power user of Linux would agree on that. By accessing the shell, a user can easily perform tasks that would be impossible, or too repetitive to perform from a graphical environment. But the choice of your terminal emulator is important since it can be the single application that you use the most. I will try to give you a well furnished list of good terminal emulators on Linux, from the classics, to the most exotic, but always efficient and original.

Review: DuckDuckGo Compared to Google, Bing, Yandex: Will users who prefer DuckDuckGo for privacy related issues find what they are searching for? And are there any advantages to using DuckDuckGo based solely on the merits of its interface and search result quality? That's what we hope to determine in this article.

Why The Porting Method Doesn't Matter For Linux Games: So, I've already talked at length about "bad ports" and why I thought the toolkit used to port games to Linux matters. Now I'm here again to talk about why it actually doesn't matter and why we need to accept that in the end.

Write secure code using Open Web Application Security Project guidelines: The Open Web Application Security Project (OWASP) is a not-for-profit charitable organization focused on improving software security. OWASP works on the principles of open source software, particularly the idea that the community is the force of creation and contribution. The unique aspect here is that OWASP is not software, rather a set of guidelines created by the community to help developers plug security holes in their code.

How to Build a Custom Arduino Talking Reminder Machine, Part 1: We're going to build an Arduino reminder machine with an Arduino Uno, MaxBotix EZ1 sonar rangefinder, WAVE shield, and the DS1307 real-time clock. This builds on our previous project, How to Build an Arduino Pest Repeller on Linux. When you walk by the MaxBotix it will trigger the WAVE shield to play scheduled audio reminders. Or read poems, or play music, or anything you want. It also includes a timeout so it doesn't drive you crazy playing the same reminder over and over.

MakerBot Files For Patent On A Design Derived From Work By Its Community: As Techdirt noted a couple of years ago, patents have been the bane of the 3D printing world, holding it back for years, possibly decades. Now it looks like patents have reared their ugly head again in this world: In a stunning display of madness, makerbot industries files a patent application on a mechanism clearly derived from content created by their users. What's almost worse is the article they wrote praising the invention, presumably while they were filing the paperwork.

OpenGL Is Broken According To Another Developer: The more Linux gains popularity thanks to Valve & Steam the more we are seeing developers claim OpenGL is broken/hard to use and so on. This time it's Joshua Barczak the lead graphics engineer for Firaxis Games (think Civilization!).

The five most popular end-user Linux distributions: Sure, on the desktop, Windows still rules. According to Stat Counter's' April 2014 data, Windows has about a 90 percent market share. Out of an approximate base of 1.5 billion PCs, that's about 1.36 billion Windows PCs. So, guess what's the number two end-user operating system in the world?
This topic does not have any threads posted yet!
You cannot post until you login.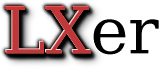 Login