LXer Weekly Roundup for 08-Jun-2014
Posted by Scott_Ruecker on Jun 9, 2014 12:30 AM
LXer Linux News; By Scott Ruecker (Phoenix, U.S.)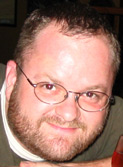 LXer Feature: 08-Jun-2014

The Roundup this week includes: To beat the video game you reprogram it, Linus tries a new merge plan, the sought after Linux professional, Mathematica explained and the worlds first emotional robot runs Linux. Enjoy!
Is Cinnamon a worthy replacement for Ubuntu Unity?: If there's one area of Linux that gets more scrutiny than any other, it's the desktop. From every corner, the haters and detractors abound. Nearly every publication that offers any focus on the Linux desktop at some point posts a piece about getting rid of the default Ubuntu desktop. Cinnamon is one of the primary replacement contenders.

Payback time: First patent troll ordered to pay "extraordinary case" fees: When Santa Barbara startup FindTheBest (FTB) was sued by a patent troll called Lumen View last year, it vowed to fight back rather than pay up the $50,000 licensing fee Lumen was asking for. Company CEO Kevin O'Connor made it personal, pledging $1 million of his own money to fight the legal battle. Once FindTheBest pursued the case, the company dismantled the troll in short order. In November, the judge invalidated Lumen's patent, finding it was nothing more than a description of computer-oriented "matchmaking." At that point, FindTheBest had spent about $200,000 on its legal fight—not to mention the productivity lost in hundreds of work hours spent by top executives on the lawsuit, and three all-company meetings.

To beat this new video game, reprogram it: The only way to truly beat Hack 'n' Slash, a new video game from Double Fine Productions, is to reprogram it. But playing the game—a sendup to traditional adventure games like The Legend of Zelda, which place players on quests that involve battling monsters, collecting artifacts, and solving puzzles—requires no programming knowledge whatsoever. Nor does it demand familiarity with coding tools. Instead, Hack 'n' Slash makes manipulating the game's source code part of the game itself. To play it is to hack it.

Linus Tries a New Merge Plan for Linux 3.16: The way Linux development has worked for the last several years has been relatively straight forward. Every six to 10 weeks there is a new Linux kernel, with each kernel requiring six to eight release candidates. At the end of the release cycle, Linus Torvalds opens up the 'merge' window during which new code is pulled in from the various sub-system maintainer developer trees.

Pi-based private cloud storage device runs Linux: A $149 "Sherlybox" NAS debuted on Kickstarter today, based on a Raspberry Pi core, and offering a secure VPN that creates an invite-only cloud service. After Polish startup called "Sher.ly" developed a VPN and file-sharing software product of the same name, the developers felt it needed a little kick with the help of a Kickstarter-funded hardware device called "Sherlybox." The device is somewhat similar to another Linux-based Kickstarter project called Lima, which has yet to enter commercial pre-sales more than 10 months after being funded. While the Lima was built from scratch, the current Sherlybox prototype is based on a Raspberry Pi Model B single-board computer.

The sought after Linux professional: There's no such thing as "just a Linux sysadmin," which is what makes Linux professionals so incredibly valuable. We've all been hearing that the demand for Linux professionals is "at its highest ever!!!" for years. In recent years, though, it hasn't just been Linux nuts like me saying it. You may reference the 2014 Linux Jobs Report by The Linux Foundation and assume they're biased, but a quick search over at Monster.com shows that the demand for Linux professionals is a real thing.

Google, in promoting encryption, calls out Microsoft and Comcast: Encryption is like a relationship -- both parties need to be on the same page for it to work. And Microsoft and Comcast are apparently not on Google's page. Google began a campaign Tuesday to raise awareness around encryption, and in the process it reported that less than 1 percent of emails sent during May from Gmail to Comcast.net accounts were encrypted in transit.

Mathematica explained: A coding language from Wolfram supplied free to all Raspberry Pis. Why should you care? I'm going to be completely honest, I really have no idea what Mathematica is. Not even sure I've heard of Wolfram. So let's start with that. What is Wolfram?

Cloud FUD won't go away: It's been six years since I first heard the term "cloud computing" and some of the base concerns I heard in that first session still remain. You would think we would have changed the conversation after all this time, but I'm still hearing the same old arguments, and it's time to change the focus.

Worlds first emotional robot runs Linux: SoftBank and Aldeberan have teamed up on a Linux-based, $1,930 personal robot named Pepper that can read emotions and respond autonomously. As we gradually approach the "singularity" when robots overtake human intelligence, we often comfort ourselves in believing robots will never duplicate our often troublesome capacity for emotion. Yet such James Kirkian sentiments may prove suspect as roboticists make robots more sensitive to emotions while using emotional expression to communicate.
This topic does not have any threads posted yet!
You cannot post until you login.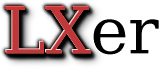 Login