LXer Weekly Roundup for 13-Jul-2014
Posted by Scott_Ruecker on Jul 13, 2014 7:47 PM
LXer Linux News; By Scott Ruecker (Phoenix, U.S.)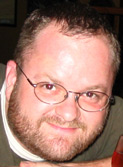 LXer Feature: 13-Jul-2014

In the LXWR this week we have the popularity of Firefox on the wane, building with JFrog, 5 reasons to switch to Deepin and the Raspberry Pi compute Module explained. Enjoy!
Build the best Linux desktop: There's never one desktop that appeals to everyone but here's some of the best to customise.

Firefox web browser popularity wanes: There was a time when Firefox was the number two web browser, but those days may never come back. When you take a look at Net Applications' web desktop browser market share reports over the long run two things stand out. One, there's the rise of Google's Chrome to second place, and two, Mozilla's Firefox's steep decline.

Building, deploying, and distributing software with JFrog: Founded in 2008, JFrog provides open source solutions for package repositories and software distribution aimed at a new breed of developers. With a focus on open source and the burgeoning cloud scene, JFrog has garnered their fair share of awards and press from industry heavyweights and communities alike.

Cisco: Linux is the "Single and Best" Tech for IoT: Cisco earlier this year unveiled its plans to build smarter routers and switches to help manage the massive flows of data expected between Internet-connected devices and the data center. This re-architecting of the Internet to bring computing capabilities to the edge of the network is what the company calls "fog computing" and it could help alleviate the data center strain that Gartner analysts predict will come from 26 billion installed units in the Internet of Things by 2020.

The popularity of Firefox is definitely waning!: "Has Firefox's popularity really waned? The answer is a definitive 'Yes.' No matter how you look at it, Firefox's popularity has declined somewhat, but it certainly has nothing to do with "adding ads to the web browser" nor "continuing CEO problems" as Steven J. Vaughan-Nichols thinks."

Centos 7 for x86_64 released: We would like to announce the general availability of CentOS Linux 7 for 64 bit x86 compatible machines.

5 reasons to switch to Deepin 2014: The aim of this post is to show you why that happened and why I highly recommend that you should take Deepin 2014 out for a spin. I guarantee that you will like practically all it brings to the table.

Raspberry Pi Compute Module explained: I like the Raspberry Pi website's new redesign! It's very nice. I went there to have a look at it and they'd announced a new Raspberry Pi. Is it a new Raspberry Pi model? It looked like a stick.

Girls skills are needed in tech: ChickTech is based in Portland but plans to be nationwide by 2016. After interviewing Jennifer Davidson about how ChickTech gets girls involved in tech, I have high hopes it's even sooner. The non-profit targets girls who would never nominate themselves to participate in a tech workshop and who wouldn't dream of a career in tech. Why? Because they've never had someone believe their skills were valuable in that world. I believe that our society understands that girls' skills are needed in tech, we've just needed support for our girls like we've shown for our boys.

How to simulate key press and mouse movement in Linux: Have you ever dreamed of your computer doing stuff automatically for you? Probably not if you just watched Terminator. But except for that, scripting and task automation are every power user's dreams. If a lot of solutions exist today to fit such goal, it is sometimes hard to pick the simple, smart, and efficient one.
This topic does not have any threads posted yet!
You cannot post until you login.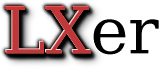 Login