LXer Weekly Roundup for 20-Jul-2014
Posted by Scott_Ruecker on Jul 20, 2014 4:41 PM
LXer Linux News; By Scott Ruecker (Phoenix, U.S.)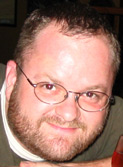 LXer Feature: 20-Jul-2014

We have a lot of good FOSS stuff for you this week including the new Raspberry Pi Model B+, an inordinate amount of Android apps wanting to read your text messages, saving endangered languages, an inside look at Linus Torvalds office, Carla Schroder shows us 6 lightweight distros and Ken Starks explains when "free" can suck. Enjoy!
Raspberry Pi Model B+ adds USB ports, expansion pins: The newly released Raspberry Pi Model B+ has the same CPU, memory, and $35 price, plus a new 40-pin GPIO header, two more USB ports, and a microSD slot. Considering all the competition from open-spec hacker boards like the Odroid and BeagleBone Black, not to mention Pi clones like the Banana Pi, the non-profit Raspberry Pi Foundation was overdue for an update to the world's most popular single board computer. To be sure, "this isn't a 'Raspberry Pi 2?," as Eben Upton and the Pi gang note in today's announcement of the Pi Model B+. The update uses the same aging, ARM11-based Broadcom BCM2835 processor and 512MB of RAM as the Pi Model B, disappointing those looking for a Cortex-something update, but also maintains perfect software compatibility with Raspbian and existing Linux distros and applications.

When "Free" Can Suck: "I'm sorry there kiddo. You can't watch a lot of videos or use your school's website because they depends on Flash. I'm also sorry that you can't play on miniclip.com or use some of your apps. Java doesn't work on your computer. But hey...ain't using Linux great anyway? Make sure to tell all your friends how great Linux is." Google's act of stripping Java support from Chrome severely cripples that browser. What they intend to replace it with still remains to be seen. Is Chrome following Apples lead in refusing to include Flash? At first blush, it would certainly seem so.

Linux Terminal: inxi – a full featured system information script: Sometimes it's useful to know which components you are using on a GNU/Linux computer or server, you can go with the long way, taking a look at the boot message for all the hardware discovered, use some terminal commands such as lsusb,lspci or lshw or some graphical tools such as hardinfo (my favourite graphical tool) or Inex/CPU-G. But I've discovered on my Linux Mint, that, by default, I've now a new option: inxi

Ten of the best desktop Linux distributions for your computer: I think this is a pretty decent selection of desktop distributions. I like how it's split between newer and experienced Linux users. Sometimes it's easy to forget that people coming from Windows or OS X can be outright confused by the sheer number of different desktop distributions. This list gives them a solid starting point as they begin to transition from their old operating system to Linux.

Whoooah! HOW many Google Play apps did you say request 'read SMS' access?: A security firm has criticised Android's all-or-nothing permission approach, arguing it unnecessarily creates extra privacy risks for businesses and consumers. Users are obliged to accept a entire laundry list of requested permissions before they can download an Android app. Disagreement on any point means that the software package can't be downloaded.

Can the FOSS community save 197 endangered languages?: On Jan 21, 2008, Marie Smith Jones died. Her death was not just a loss of one human being, she was the last speaker of the Eyak language. Eyak was spoken in southern, central Alaska. We permanently lost one color from the mosaic of our limited linguistic diversity. With a language, not only a language dies, but with it a part of a community's history, intellectual and cultural diversity, and cultural identity.

Is Firefox in a Fix?: "The ousting of Eich, the DRM problem -- all those imbroglios have tarnished the image of Firefox," said Google+ blogger Alessandrom Ebersol. So, on one side, "agnostic users left Firefox because they were told its new CEO was a conservative bigot. The folks who care about freedom, privacy and open Internet left Firefox because of the DRM module to play Netflix."

Debian Developer switches to Mac, doesn't look back (and yes, we should be worried): Debian Developer Jon Dowland writes: "It appears I have switched for good. I've been meaning to write about this for some time, but I couldn't quite get the words right. I doubted I could express my frustrations in a constructive, helpful way, even if I think that my experiences are useful and my discoveries valuable, perhaps I would put them across in a way that seemed inciteful rather than insightful. I wasn't sure anyone cared. Certainly the GNOME community doesn't seem interested in feedback." What can we say to that?

The state of accessibility in Linux and open source software: Spencer Hunley is an autistic professional, former Vice Chair of the Kansas City Mayor's Committee for People with Disabilities, and current board member of the Autism Society of the Heartland & ASAN's Kansas City chapter. In August, Spencer will be giving a talk, Universal Tux: Accessibility For Our Future Selves, at LinuxCon in Chicago. He also gave a talk, Maximizing Accessibility: Engaging People with Disabilities In The Linux Community, at LinuxCon North America 2013.

Linux Creator Linus Torvalds is Your Guide in This Rare Look Inside His Home Office : Have you ever wondered what the workspace of the world's most famous developer looks like? Well wonder no more. Linux creator Linus Torvalds invites you into his home office in this first-ever, personal tour of his workspace.

6 Excellent Lightweight Linux Distros for x86 and ARM: Presenting a nice assortment of lightweight yet fully-functional Linux distros for all occasions. All of these are full distros that do not depend on cloud services; four for x86 and two, count 'em, two for ARM hardware.
This topic does not have any threads posted yet!
You cannot post until you login.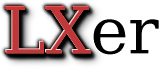 Login