Linux Users: Consider a free anti-virus program for your desktop
Posted by tadelste on Sep 21, 2005 12:17 PM
Lxer; By Tom Adelstein
After I wound up stuck on a Windows computer for a week, I noticed my mind wondering about the possibility of a virus lurking on my Linux desktop. So I tried an anti-virus program for Linux and found a surprise.
Have you ever gone to work with a cold and wondered if you were contageous? How about watching a fellow worker hacking and sneezing and then worrying if you would get infected? Ever bought a hamburger and heard a deep cough from the person handing you your order?
If so, you might consider downloading a free anti-virus application from someone like F-Prot just to check your Linux box. I definitely don't want to get an infection and I don't want to be the person who gives one to someone else. So, I downloaded and installed a Linux anti-virus program. It's free for home users and you can get it here. You should do it.
F-Prot does a pretty good job of catching bugs. I've tested several anti-virus and security suites including MacAfee, Symantec, CA to mention a few. Surprisingly, F-Prot found some bugs the others missed. So, when I went looking for a product, I was happy to see that one existed for Linux and that they give it away to home users.
I also found excellent documentation on their web site for using the product. I followed their guide and within a few minutes ran a scan.
Fortunately, my Linux box didn't have any infected files, but I found a load of things in my email folder. Here's a list:


f5434.exe is a security risk named W32/Mitglieder.DT
bill.exe Infection: W32/Dumador.Y@bd
joke..scr is a security risk named W32/Surila.N@bd
instructions.info.scr is a security risk named W32/Surila.N@bd
....doc is a security risk named W32/Surila.M@bd



I consider myself a careful user and these five nasty pests wound up in email archives with thousands of messages important enough to keep. I believe that they were passed unconsciously by people I know who had an infected inbox and from forwarded mail. I don't think you would want me to pass one of them along to you. I wouldn't want to be the Nexus for a new epidemic.
I'm sure the readers here will have many things to write about Linux and anti-virus software. So, at this point, I'll conclude with just one additional thought: I started bundling Linux anti-virus software back in the year 2000 on a Linux replacement for Microsoft Exchange that ran on an IBM S/390 partition. A customer wanted something like Groupshield on their servers. Since then, I consider anyone using Linux as a mail server a candidate for anti-virus software.
Respectfully submitted
| Subject | Topic Starter | Replies | Views | Last Post |
| --- | --- | --- | --- | --- |
| No anti-Linux virus antivirus programs | lordshipmayhem | 3 | 2,725 | Sep 22, 2005 5:33 PM |
| Anti-virus is a scam | slippery | 2 | 2,931 | Sep 22, 2005 7:20 AM |
| may be worth a try | jimf | 2 | 1,944 | Sep 22, 2005 2:26 AM |
| Wrong URL given | txGreg | 1 | 1,677 | Sep 21, 2005 6:42 PM |
| How about a scanner not tied to a corporation? | AnonymousCoward | 0 | 1,547 | Sep 21, 2005 3:15 PM |
You cannot post until you login.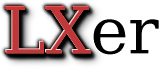 Login