What Would We Do Without David Berlind?
Posted by swhiser on Sep 28, 2005 10:08 AM
ZDNet; By Sam Hiser
No journalist -- no real journalist -- has covered open standards with better quality than David Berlind for ZDNet. Try his RSS Feed "Between the Lines", for starters.

Among other issues, his coverage of the MassGov declaration for OpenDocument has been informative, his analysis penetrating. Among his insights is how cynically Microsoft has played the situation and how far-reaching its impact will be.
Says Berlind:


"Microsoft may see Massachusetts as just one state with 80,000 employees across 173 separate agencies along with a handful of contractors that it can let go. But, if you take a step back to look at the volume of diligence that the Commonwealth undertook before it made its decision final — most all of which is public, you can't help but wonder whether Massachusetts just created an online wizard that will make it easier and less expensive for other governments to embark on similar projects. Lest Microsoft think other governments aren't paying attention, it may want to consider who launched the Government Open Code Collaborative (Massachusetts, Rhode Island, Pennsylvania, Utah, Kansas, Missouri, West Virginia, and the cities of Gloucester [MA], Worcester [MA], and Newport News [VA]) in June of 2004 and how the current list of GOCC members and observers has blossomed well beyond the founding group."
This topic does not have any threads posted yet!
You cannot post until you login.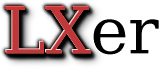 Login