Do not Buy a Laptop or Notebook Until January
Posted by tadelste on Oct 30, 2005 8:25 AM
LXer; By Tom Adelstein
You have your eye on that Media-Savvy Notebook for Christmas. You will even finance it if possible. It comes with Windows XP Media center software. Prices seem more reasonable than they have in years.

Abstinence is the best cure for your disease. Form a 12-step program if necessary or have an intervention: Notebooks Anonymous. Visit a mental health care professional. Otherwsie, in January, you'll experience buyer's remorse.
Every PC manufacturer has a forecast that says you will buy a Notebook or a Laptop between now and January 1st. Laptop sales have increased dramatically in 2005 and analysts expect Notebooks to replace regular PC's in droves.
Acer chairman Wang Jen-tang told investors on October 28th , "The trend of replacing desktops computers with laptops will accelerate over the next two years, which will benefit Acer, whose core strength lies in notebook computers."
Wang said notebook computers currently account for about 30 percent of the whole computer market, and that percentage will jump to 50 percent over the next two years.
What's Wrong with That?
Notebook computers cost too much and have larger profit margins than PC's. Market manipulation may have more to do with creating demand than need. In 2005, PC manufacturers must sell two to three times the number of PC units to meet their previous year's sales figures, so they have cut back on PC production and have flooded the channels with Notebooks.
The theory by which the manufacturers operate: Sell one notebook instead of three PCs. That's how they will make their numbers look good to Wall Street. Of course, by adding Windows instead of low-cost Linux, those sales figures will also inflate and make for higher revenue per share and revenue per unit numbers.
Within a year, Notebooks will change so dramatically that you'll have an almost-obsolete box on your desk or in your travel bag. Whatever you buy might have a Dell, IBM, HP or Compaq logo on the cover but it will likely come from one of three companies in Taiwan. That's bad because you don't know if you're getting the best buy for the dollar.
Will Your Laptop Work with the Next Software Upgrade?
Microsoft hasn't released a new operating system for consumers in five years. Many people believe the aging operating system is a patch work of old code, bugs, security releases and ultimately junk. To keep consumers thinking that value has increased, Microsoft has started flooding the market with their Media version of XP. Face it, it's just old software.
Within a year, Microsoft plans to release it's next consumer operating system. Will it work with the Notebook you buy this fall and winter? If the past holds any indication of the future, you'll need to either upgrade your notebook to a "digital" version because your screen will need to be HD-TV compliant or you'll need hardware upgrades.
A few years ago, I bought a brand new Toshiba Notebook during an after-Christmas sales event. Within two months, the price had dropped 50% and I had it financed. I locked myself into a three year note with Circuit City. Upgrading the hard drive and memory would have cost more than a newer model. After two years, I eventually settled with the retailer for 50 cents on the dollar. But, that took some serious negotiations and unproductive time from my schedule.
Anyone Buying a SUV?
If you have high hopes for the return of low prices at the gas pump, you're in denial. Global politics brought the price of oil down over the past twenty years. People stopped exploring for new oil fields which helped bring prices down because the oil companies cut their budgets.
The Japanese took over the US car market with small, efficient automobiles during the 1970's and 80's . Detroit wouldn't consider retrofitting their production facilities to build small cars. So they lost the market. The US engineered a move to lower gas prices to battle foreign imports.
Those were false economics. Banks forecasted $100 per barrel oil in 1980 and made loans based on those amounts. Now, the truth has come out. You hear reports of how our aging infrastructure got beat up by hurricanes. Refineries haven't had an update in twenty years. Now, you know why gas prices stayed down.
You can expect a flood of small, efficient hybrid cars again. If you buy an SUV you will find yourself upside down in a car loan that will require you to pay part of your loan when you sell your vehicle. Meanwhile the price of gas will continue to rise.
The Parallel with Computers
MIT can make $100 high tech notebooks with which the PC manufacturers can not compete right now. Of course, MIT has also chosen Linux to go on those notebooks.
Something has to give. Notebook prices today include false economics. Manufacturers offer retailers "rebates" for selling their products. Finance companies pay some pretty big fees to retailers for handling the paper work on your loan.
Of course, you expect your duly elected Congressmen and Senators to protect you from the rackets inside the retail market. But, we pay their measly salaries and the Microsofts of the world pay for their multi-million dollar campaigns. Lobbyists pay for their meals and travel and golf games in Scottland. Do not expect any relief from them.
Your Best Relief?
Don't buy a notebook during the selling season. Wait until supply has overwhelmed demand. Remember the higher the supply and the lower the demand, the lower the cost. With high inventories, the PC manufacturers and retailers will cut the cost and you'll see some great deals during the SuperBowl.
If you need a notebook, consider buying a refurbished one on eBay, the industry's dumping ground. I learned this the hard way. Refurbished usually means new, old stock. Just watch out for high shipping costs.
Final Notes
I have significant doubts that this message will get across to enough people to make any difference. But, I have a hope that people won't buy either a notebook or a SUV this fall. They say, lessons learned are quickly forgotten. Also, time wounds all heals.
You cannot post until you login.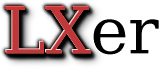 Login