Linux News Wary of Gartner Reporting on Microsoft Vista
Posted by tadelste on Nov 15, 2005 6:14 AM
Lxer Day Desk; By Tom Adelstein
LXer Day Desk: 11-15-2005

Not to suggest that Bill Gates and Michael Dell have any influence on famed Gartner Distinguished Analysts, I tend to look skeptically at their pronouncements. Once Silver Lake Partners, a Silicon Valley private equity-investment firm took an increasing stake in the Gartner, I started pondering the effect of having Bill and Michael as investors in Silver Lake limited partnerships. So, when Gartner said, hold off on Vista until 2008 I started looking for a catch.
Diggable
According to reports, analysts at Gartner may have suggested that companies shouldn't rush to upgrade to Microsoft Windows Vista. And why? According to many sources the majority of improvements in Vista will be security-related. And that functionality "is available via third-party products today," Gartner claimed in a research note published two weeks ago Friday.



While Vista will "offer incremental, evolutionary improvements" over its predecessors, XP users should "pursue a strategy of managed diversity" only bringing in Vista on new machines and not until 2008, the analysts recommend.



So, that's where I become concerned. First, any experienced procurement specialist knows that as soon as Vista becomes available, every computer manufacturer on the globe will bundle the newest Microsoft operating system with their desktops, laptops and servers.



Microsoft will pull Windows XP off-the-shelves and replace it with their newest products. I have watched retailers boxing up previously marketed versions of Windows and Office for credit while the clerks stocked the shelves with the newest Microsoft offerings. If they want their marketing rebates, retailers and OEMs better sell the latest and greatest from Redmond.



In its research note, Ten reasons you should and shouldn't care about Microsoft's Windows Vista client, Gartner provided weaknesses in Microsoft's platform strategy. And to experienced readers, this looks like reverse psychology and disinformation combined.



If I can get rid of all those third party security products and buy everything in one package, I would send out a team to upgrade the entire enterprise. Perhaps Gartner analysts forgot how Microsoft markets its products.



According to the reports, Internet Explorer (IE) 7 will have many security improvements "to stem defections from IE to Firefox". Microsoft expects to release IE 7 in early 2006 before the release of Vista. Supposedly, significant functionality will require Vista. Of course, IE 7 will incorporate features found in Firefox. Does anyone believe that IE 7 will have a warning that says "don't upgrade unless you have Vista".



Microsoft flashes a notice in Windows XP that says you are at risk if you don't enable automatic updates. Are we supposed to believe IE 7 won't have a listing in "Critical Updates"?



Also on the security side, the Windows Vista personal firewall will improve on the one included in XP Service Pack 2, Gartner claims. However, XP seems good enough. That's why Zonelabs and other firewall manufacturers have experienced success replacing the flimsy XP firewall.



Again, if I don't have to pay for a new Zonelabs license when I buy a new computer for one of my staff, why wouldn't I just move up to Vista? Gartner sent a clear message to me - buy Vista.




What Do You Find Inferred?


I see a clear message in the Gartner report: You should hold off buying Vista because you can find third-party products for old XP to perform functions immediately available in Vista. In the craft of writing, we refer to what sits behind the written word as subtext. We define subtext as information in statement which is not contained in its text but is nonetheless inferred by the reader.



If you want to avoid thirty-party products and have the security offered by Microsoft now, start looking at Linux. Save money, maintain your investment in hardware and learn Linux now instead of Vista later. If I worked for Gartner, that's what I would want to say. But then, I have no Silicon Valley private equity-investment firm with Bill Gates and Michael Dell as investors looking over my shoulder. They call that looking: Corporate Governance.






You cannot post until you login.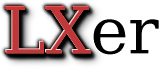 Login