Linux News Responds to Washington Technology on OpenDocument
Posted by dcparris on Nov 23, 2005 6:51 AM
LXer; By DC Parris
LXer Feature
LXer editor, Don Parris, responds to a confusing and misleading Washington Technology article focused on OpenDocument.
Diggable
According to Doug Beizer's Washington Technology article, Open Source is gaining momentum. While true, beizer's article seems to dwell more on OpenDocument - a document format standard approved by OASIS and submitted to the Organization for International Standards (ISO) - than on Open Source software. To his credit, Beizer opens the article with statements supporting the title. He then moves on to address the OpenDocument issue exclusively, thus confusing the issues for the uninformed. And Beizer seems to have worked hard at confusing the issues in this article. Whether or not this is intentional, it deserves clarification.
Stephen O'Grady's remarks should be taken with a grain of salt. Beizer writes,
"A looming issue is that the OpenDocument format won't necessarily have the same fidelity when it comes to accessing documents."
He then goes on to quote O'Grady,
"It depends highly on what's the nature of the documents," O'Grady said. "If you have average Word documents with not a lot of formatting or relatively simple spreadsheets, the odds are pretty good they will translate well."
First, it is not clear what documents O'Grady is referring to. If O'Grady is suggesting that the OpenDocument format won't reliably present Microsoft's OpenXML documents, I would suggest that is a safe bet. But then, that is like suggesting that apples have to taste like oranges or something. Frankly, I think they have intentionally attempted to confuse the issues. OpenDocument does not have to render OpenXML. They are two different formats. OpenOffice.org and other office suites may need to be able to translate between the two formats, but this is at least possible, assuming Microsoft's format is as open as OpenDocument. If not, then Microsoft will suffer in the long run, as no one wants to use a limited-use 'standard'.
OpenDocument is a well-defined, fully-published specification. The fidelity of rendering documents using the format is entirely dependent upon the developers following the specification. If they do, the result is bound to be a high level of fidelity, regardless of the type or complexity of the document. Consider that, for years, developers have had to fumble their way through Microsoft's undocumented binary format specifications with little or no help whatsoever from Microsoft. Now they have a published specification to follow in OpenDocument. I could understand O'Grady's concern were I the programmer in question. I do well to render decent HTML. However, most of the programmers working to implement OpenDocument are professionals or at least highly skilled.
Red flags start popping up all over the place when Microsoft suggests that OpenDocument is the pet project of IBM and Sun. Earlier, the European Union's TAC had encouraged Microsoft to get involved in the OpenDocument development process. In the wake of the Massachusetts decision, they claimed they didn't see the relevance. Microsoft's Stuart McKee goes on to say,
"And it is really an attempt in a competitive space to create a procurement preference for their products."
That's funny. Microsoft was fully capable of supporting this standard. They simply chose not to, and now have the gall to accuse IBM and Sun of promoting a preference for their own software. Even if IBM and Sun are trying to promote a co-developed format, neither one of the companies has absolute control over the format, as Microsoft currently does with OpenXML. The accusation calls to mind something about pots calling kettles black. Frankly, Microsoft's accusation is far more insidious.
Beizer points out Wilcox' argument that standardizing on one company's document format rules out competition in the market place. Then, near the end of the article, Beizer records McKee's fallacious argument that a government mandate will narrow the choices. Did you catch that? McKee is saying that a Government mandate will lead to fewer choices. Granted, Wilcox responds that such a mandate would ultimately lead to more choices. The question is, how many choices does the state of Massachusetts currently have - two? But don't get too excited about all those choices. Even given the stamp of approval from the Ecma, Microsoft is attempting to flaunt Massachusetts' policy. Andy Updegrove, of The Standards Blog, points out Microsoft's response to the Massachusetts mandate:
'...Yates had this to say to the Globe about whether the Microsoft formats – and the covenant not to sue - should pass muster with the Massachusetts Information Technology Division:


Yates said Open XML is in the spirit of the Massachusetts initiative, although he conceded that it still "doesn't meet the explicit policy" of the state that recognizes OpenDocument as its standard.'
It really leaves us wondering if Microsoft has any intention of adhering to Massachusetts' policy. It appears they are more interested in grandstanding, making outlandish claims while all along they've been preparing to submit their own format to Ecma. It is true that the customers should determine which formats they want supported. In this case, Massachusetts is the customer. While Microsoft's formats may be open to most developers and applications, it must be open to everyone in order for it to be a standard.
Let's face it. OpenDocument offers far more opportunities to far more players - including Microsoft - than Microsoft's own XML format. I'd like to use an illustration from our standards of measurement. Most people are at least familiar with the imperial and the metric systems of measurement. Anyone can use them. Imagine if I were to approach any government with a standard all my own - the Parris system. Now imagine if I try to tell the government that most people can use the Parris system of measurement. However, my patent license may prohibit a few from being able to use it. I wonder how that would fly in the hallowed halls of Capitol Hill?


Disclosure: Don Parris is a member of the OpenDocument Fellowship.
You cannot post until you login.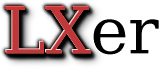 Login