OpenWrt RC4 White Russian is out...
Posted by wjl on Nov 23, 2005 11:08 PM
lxer.com; By wjl aka Wolfgang Lonien
Today is a good day. The maybe best, maybe most free, and pretty sure most modular Linux distribution for our favourite routers was just upgraded.
Yesterday at 10pm CET, the OpenWrt guys released their RC4 of the upcoming "White Russian" operating system for the Linksys WRT54G(L|S) and similar Broadcom-based routers.

What's so exciting about that? You can see the changelog at their webpage (http://openwrt.org/), but the real cool thing [TM] about this distribution is that it's modular and small. It doesn't try to be everything for everyone - in fact managing a clean OpenWrt installation requires some deeper knowledge of the packages you want to have and use. So for almost every special purpose there is already a solution or at least a package available, which you can install using an 'ipkg' command - very similar to Debian's 'dpkg'. A clean uninstall like this is possible as well, and that makes it IMHO the operating system of the future - free (GPL), friendly, and flexible.

For the first time, a web-based management of the basic router & access point functionality is built in. It supports WEP2. And with more knowledge or demand, you can add (via the command line) things like SNMP, make it a hotspot with or without Radius authentication, make it part of a WDS (Wireless Distribution System - a kind of "mesh" with several other access points), and so on. The possibilities are only limited by our imagination. And all this runs on hardware below the 100$ (some 70 Euro) border.

Great work, guys. Cannot wait to come home and try it out. Thanks.

cheers, wjl aka Wolfgang Lonien
| Subject | Topic Starter | Replies | Views | Last Post |
| --- | --- | --- | --- | --- |
| Update... | wjl | 0 | 2,393 | Nov 24, 2005 2:28 AM |
You cannot post until you login.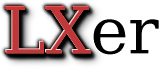 Login