Linux Desktops will get killed by Microsoft this Christmas
Posted by tadelste on Nov 25, 2005 7:51 AM
Lxer Day Desk; By Tom Adelstein, Editor in Chief
LXer Day Desk: 11-25-2005

If you want a desktop or laptop and you want to move to Linux then you're cooked. You have very few options and retailers have used low-cost Linux systems to bait and switch users. So, why don't the major Intel vendors offer Linux? Short answer: Microsoft. The old monopolist still commands and makes demands on its OEM vendors.

What's worse? Unsuspecting PC buyers will be faced with the need to upgrade to Vista in the near future. So, that bargain PC from Dell will probably keep on costing you money. Do alternatives exist? We like to think so.
Linux provides you with a wonderful operating system and for the first time in over a decade, alternatives to Windows exist. If you could find a Linux computer from a name brand manufacturer you would save a lot of money. Microsoft will want you to upgrade to their next operating system no matter what you buy this Christmas.
What will you get when Microsoft finally delivers it next OS? You will get a copycat Mac OS X interface and untested kernels, file systems and program interfaces. Windows XP upgrades to Vista will cost you not only for the OS but you'll need new applications, drivers and many of your existing peripherals won't work. That means printers, scanners, digital cameras, network cards, etc. will become obsolete.
If you didn't go through the campaign of terror switching from Windows 3.1 to Windows 95 a decade ago, then you cannot imagine the frustration you could experience. Microsoft said that 16 bit applications would continue to work with Windows 95. But Microsoft separated 16 bit applications from 32 bit applications in the operating system. 32 bit applications got the benefit of pre-emptive multi-tasking. But the 16 bit apps had to all share a single thread to the processor and used co-operative multi-tasking. The results were disastrous.
What about Windows XP. The peripheral manufacturers used the release of Windows XP as an excuse to stop supporting relatively recent models of their products. I have a new printer and scanner that don't work with XP but work perfectly under Linux. Going from Windows 2000 to XP wasn't such a huge jump for the peripheral manufacturers. Many just didn't support their products when Microsoft upgraded.
What About Linux
The major desktop and laptop manufacturers will put Linux on a server for you, but they fear reprisals from Microsoft when it comes to the desktop. Linux vendors like Red Hat and Novell have desktop versions of Linux, but they design them for business customers.
If you have put Linux in your list of options, Compaq, HP, IBM, Dell or Gateway won't offer you one configured for consumer use. If you walk into a CompUSA store, for example, they will tell you that they don't do Linux. That's right, they will not sell you the product you might want. Retail stores cannot tell you if a computer or even peripherals will work with Linux.
Though many people including me love Linux on the desktop, we generally have to either build our own computers or adapt existing systems to use Linux. That's not an easy chore for inexperienced users. That's probably why only 5% of desktop users have Linux.
You will not find name brand computers bundled with Linux. The desktops from Dell, HP, IBM and Gateway come with Windows. So, you want to avoid those systems. They will have problems right away and will have a short lifespan.
Fry's and Micro Center sell Linux computers in their retail establishments. Otherwise, you have to order Linux systems off the web. When at Fry's watch out for the bait and switch routine. If you don't know much about computer systems, they will say that you should buy a Compaq, HP or other manufacturer. So, be careful.
Many people will wind up with Linux for Christmas. You can buy Xandros, Linspire and Novell SUSE in retail stores. You'll just have to load them on your computer yourself or get a friend or relative to help you.
What about a Mac
If don't find a Linux system you like and the choice is between a Mac and Windows XP buy a Mac. If you want to buy a new system don't buy a new, old Windows one. Windows XP is five years old and riddled with security problems. Microsoft designed it to run on the Intel Pentium III not the hardware sold today.
The Mac has already achieved what Microsoft plans to deliver in 18 months. What will you get when Microsoft finally delivers it next OS? You will get a copycat Mac OS X interface and untested kernels, file systems and program interfaces.
You will also find that Apple computers have increased stability and integration because they limit and control their hardware configurations. That means Apple optimizes their operating system and native applications to work on their own hardware. That provides users with an advantage they will not necessarily see on systems where manufacturers like Dell assemble parts from various commodity bidders.
It might make you wonder though since the name brand manufacturers selling Windows with their systems have expressed serious indications of interest about selling OS X on Intel when Apple adds Intel to their product line next year. Don't hold you breath. Apple says that Mac OS X will not run on competitors's Intel platforms.
Apple has always had a superior product to the IBM PC. When it came to pricing, PCs cost less and could perform a lot of the same functions. When personal computers cost $4,000 to $5,000 people would forgo the spit and polish of Apple and buy IBM or IBM clones. Over time, Apple lost its rather large share of the personal computer market.
Personal computer prices today have come down so far, that we almost have a parity between Apple and the big five manufacturers like Dell, HP, Gateway, etc. For example, the iMac G5 starts at $1299. A comparable Dell XPS 400 runs about $1,338 and comes in a less attractive package.
The Low End of the Market
You will see even lower prices on Windows machines from Dell, Compaq, HP and Gateway at the low end of the market. This isn't where Apple wants to play. But, that's where Linux starts to kill Microsoft powered computers.
For example, Tiger Direct sells a Linux system for $299. Wal-Mart has Microtel Systems Computers for as little as $199.
Compare these systems to the Dell Dimension 3000 for $349 and Compaq Presario for $448 with Windows. You can price these systems at numerous retail outlets. The prices will vary. Just remember that whether you buy a low-end Dell, Compaq or Microtel that they all have basically the same parts inside. You pay for the name.
If you wish to scale down to lower priced systems on name brand systems, the Mac mini starts at $ 499 and a comparable Dell Dimension B110 with a $100 rebate starts about $579. The Mac will cost more than the Dell when you add a monitor. How much more depends on which monitor you choose.
Can You Spend a Little More?
If you want to spend a little more than low end Windows systems consider buying a Mac anyway. You'll get a much better computer. You can also run Linux on your Mac. Most Linux distributions will dual boot with OS X.
If you want a high-end system, buy a Mac. Again, you can run Linux on the Mac in dual boot mode. While commodity hardware systems from low cost leaders may seem attractive, they typically have poor quality control. You will "take your chances" when you buy a computer running Microsoft Windows. You may have to ship the system back to the manufacturer even though you bought the computer at your local Office Depot.
The prices for PCs have come down so much, that manufacturers and the retail stores that sell them, cannot afford to spend much time with their customers. They have to cut costs somewhere and they have done it in the service department. The business of retail computers has changed drastically in the last year.
Luckily, Apple still treats its customers pretty well. Listen to the Linux guys and if your choice is between Windows and Apple buy the Mac. My next computer will come from Apple and I already have my eye on it. Like in the Apple of my eye. Get it?
Next year might change the way the major Intel PC companies approach the market. I'm planning to boycott them until they stop cuddling up to the boyz in Redmond. They have plenty to prove and it starts with why they offer inferior Windows knowing that what they sell you today won't last when Vista comes calling.
| Subject | Topic Starter | Replies | Views | Last Post |
| --- | --- | --- | --- | --- |
| Ingram Micro has started to carry Linspire | miahfost | 2 | 1,857 | Jan 2, 2006 1:06 AM |
| Microcenter and Linux | pat | 6 | 3,079 | Nov 29, 2005 8:18 AM |
| "Superior" Macs | WolfRune | 0 | 2,053 | Nov 28, 2005 3:38 PM |
| Linux/Mac Desktops will be killed by Microsoft | mariuz | 6 | 2,893 | Nov 26, 2005 4:30 PM |
| Some system vendors do support Linux | jwbr | 4 | 2,612 | Nov 26, 2005 10:47 AM |
| all hardware is not equal- stoopid Dell and Gateway tricks | tuxchick | 3 | 2,697 | Nov 26, 2005 6:09 AM |
| Here is my collection of links for Linux and no-OS | cyber_rigger | 5 | 2,952 | Nov 25, 2005 9:00 PM |
| hungry capitalistic penguins | mariuz | 1 | 2,250 | Nov 25, 2005 10:13 AM |
| Linux and Black Friday | smartlp | 2 | 4,040 | Nov 25, 2005 10:11 AM |
| apple/powerpc hardware with linux preinstalled | mariuz | 0 | 2,542 | Nov 25, 2005 8:39 AM |
You cannot post until you login.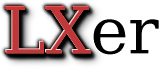 Login