The Two Faces of Microsoft: Pervasive Brand Recognition
Posted by tadelste on Feb 3, 2006 9:51 AM
LXer; By DC Parris
LXer Feature: 02-Feb-06

Microsoft is preparing a publicity campaign to address their image as a 'big' company. In this, the first of a series of four articles, LXer's Don Parris points to the pervasive nature of the Microsoft brand, and how keeping that separate from the corporate reputation keeps regular consumers in the dark.

Digg This Story
As Microsoft prepares to launch their next publicity campaign, in an effort to "shrink" their image as a big company, one has to wonder if Microsoft's upper management really grasp the challenges they face with respect to their corporate reputation. In other words, Microsoft's effort to present themselves as "not big" seems to be based on the idea that people don't trust "big". The fact is that "big" isn't the problem - Microsoft's reputation is. In this, the first of four articles examining Microsoft's reputation, we'll examine the pervasive nature of the Microsoft Brand, and how keeping the brand separate from the corporate reputation helps Microsoft maintain its popularity in spite of their largely negative behavior.
Pervasive Reputation
Let's face it, Microsoft is more than merely pervasive; the corporate name is a household name. I have often asked the less technically-inclined computer users what software they use. The only thing some can tell me is "it's Microsoft". Whatever it is, it's Microsoft. It could actually be Intuit's Quickbooks, but the only thing some people know is that they use Microsoft. One person with an obvious new-found enthusiasm for computing literally thought that Microsoft was the only player in the computer marketplace.
Such naivety is commonplace, and spans the range of educational levels from people with a high school diploma to those with masters' degrees. Much of an individual user's knowledge stems mostly from their exposure to various computers. Those with the least exposure to multiple computer systems have the least amount of knowledge on which to base decisions. It works the same with most other things as well. For example, when I bought a 1988 Subaru Justy, I had to get the salesman to prove the car had a 3-cylinder engine. My limited exposure to engines had me thinking that the engine had to have an even number of cylinders.
People with limited exposure to the computing field often assume that Microsoft is "it", the only option they have. When the typical computer user learns that there is something other than Microsoft available, they often are not sure what to think. They typically choose Microsoft anyway because that's what others use, or because their friend can help them solve problems. They may assume that Microsoft is giving them the latest and greatest software, even though the actual quality is pretty dubious. These people buy into the claim that "Microsoft was built on innovation, and our future depends on it". They simply do not know that Microsoft has purchased most of the technology it offers.
We all know people highly skilled in the fine art of word processing, or who can manipulate a spreadsheet like a doe-eyed daughter wraps her daddy around her little finger. And there is where their knowledge of computing ends. They know little about the computing world beyond the office suite or the database they interact with. They don't know a client from a server from a workstation. All they know is that the computer they use typically has Microsoft software installed on it.
We can safely assume that these are the target audience of Microsoft's planned publicity campaign. Those with greater exposure to the computing world are already keenly aware of Microsoft's marketing prowess. The mistrust of the exposed, but unassimilated, computer users is not due to Microsoft's size. Big is fine, as long as it remains functional, responsive, fair and honest. The real problem Microsoft faces is their maligned reputation.
Brand Name vs. Corporate Reputation
Herein lies the problem. Microsoft is trying to fix their brand name - not their corporate reputation. What's the difference? People often recognize the brand name, even if they are not always aware of the company's actual reputation in the business world. For instance, most people recognize the name Wal-Mart. Many people are not aware, however, of Wal-Mart's more controversial behavior. If you are one of the folks with a limited exposure to the computing world, you will be familiar with the Microsoft brand name, but not as familiar with their reputation as a corporate citizen.
Thus, consumers with less exposure to the computing world will likely buy into the Microsoft marketing campaign. When consumers discover the disreputable behavior of other companies, they typically start shopping elsewhere. In this way, the consumers influence the big corporations to mind their manners. So too, when consumers discover the distance between Microsoft's brand and Microsoft's corporate reputation, they will almost surely react. Until recently, there have been few ways of letting Microsoft know that you don't want to do business with someone of their reputation. Consumers now have the ability to reject Microsoft's behavior out of hand by choosing from a range of other viable options in the operating system and productivity software marketplace.
Consumers could take any number of actions. Aside from one suggestion of selling off Microsoft shares, consumers can actually go so far as to change the software they use. This could be as simple as choosing other office suites, such as OpenOffice.org, which is freely available over the Internet and highly compatible with Microsoft Office. Consumers could also acquire and install any of the user-friendly GNU/Linux systems without hurting their wallets too badly. Some systems, such as Ubuntu Linux are free (gratis and libre). Others, such as Xandros Desktop or Simply Mepis, cost less than $70.00. By selling shares, Microsoft sees a brief drop in their stock price. By changing software, Microsoft knows they have lost customers. Losing customers is a far more effective way to teach a big corporation to mind its manners.
In the next article, we'll examine Microsoft's reputation as the "Evil Empire". We will examine their well-known anti-competitive practices, as exemplified through legal battles in the United States and abroad. We will also point out their penchant for crying about copyright and patent infringement, all while infringing on the copyrights and patents of others. We will link to factual references around the Internet for the sake of the dubious. Subsequent articles will delve into the behavior of their officers and employees, and their reputation as a software development company.
You cannot post until you login.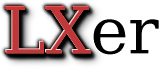 Login