Comment of the Day - February 5, 2006 - Switching to SUSE 10
Posted by tadelste on Feb 5, 2006 7:13 AM
Lxer.com - Linux Meta Forum; By pmcc
sharkscott started a thread in November discussing SUSE and has 22 replies. He wrote: "Today is the day that my casual relationship with Linux gets serious". We missed pmcc's comment, however, sharkscott picked it back up today. We're pleased he did. You can see the thread if you're interested in the saga of our readers interested in SUSE.
Sharkscott, this is Just an update to one of my previous posts...

I went ahead and switched distributions once again. This time I've gone back to SUSE (10.0). After being disappointed with the 9.x series of releases before Novell took over, I decided I would give SUSE another try. At first, when Novell did take over SUSE, I thought I would let enough time go by before actually testing the waters again. All I can say is that I'm glad I waited.

I downloaded the openSUSE 5-CD iso images from one of the mirror sites. I went with the i386 (32-bit) version since I currently don't have a need for 64-bit at this time.

The test system I am running is a Shuttle AN35N Ultra motherboard with an Athlon XP 2600+ processor, 64MB video card (nVidia chipset), 768MB RAM [(1) 512MB + (1) 256MB], (1) 40GB Fujitsu 5400 RPM laptop HD and (1) 20GB Fujitsu laptop HD (they were just lying around doing nothing, so I figured I would put them to good use), and an old SB-Live audio card that I had lying around as well.

After downloading and burning the iso images to disk, I dropped CD-1 in and booted my test system. The very first screen welcomes you to SUSE and since I downloaded from a USA mirror, by default it preselected English (US) as my language of choice (which is what I wanted anyway). It then proceeds to the license agreement, that if you decline, you might as well forget about installing SUSE in the first place.

I opted to go for the advanced method of installation, because I'm not a new user. However, new users will definitely benefit from using the default settings.



It then gave me the option to check and verify that all the source media was good and not corrupt. In other words, it allows you to thoroughly check the individual CDs for any errors. This is a great tool, because it would make for a very bad experience if you made it all the way to CD-5 only to find out that it was corrupt. It's a good thing I did this, because it just so happened that my CD-4 had errors that I must have missed during the burn process. I thought that maybe there were errors in the iso, but I burned another CD-4 and checked it again. This time there were no errors, so I didn't have to worry about downloading the iso image a second time around.

Once that was complete, I proceeded to partition the HDs myself, because I like having more control over my system instead of letting the install try to do the thinking for me. My partitions are set up as follows:

/dev/hda1 = 15MB ext3 = /boot
/dev/hda2 = 1GB reiserfs = /
/dev/hda3 = 1GB reiserfs = swap
/dev/hda5 = 1GB reiserfs = /var
/dev/hda6 = 15GB reiserfs = /usr


/dev/hda7 = 20GB reiserfs = /opt
/dev/hdb1 = 20GB reiserfs = /home

I chose to go with a default KDE installation with a few minor changes by checking and un-checking some of the packages that it (respectively) would or would not have installed otherwise. Now I was ready to sit back and let the installation begin. All I had to do was walk away and check on the progress every so often to see when it was ready for the next disk. Unfortunately, by the time it got to CD-3, my system locked up for some unknown reason, and I was forced to go through the entire process all over again. Luckily for me, I didn't have to go through the painful task of partitioning or checking the CD's since I had already done that before. So, I started over again by rebooting with CD-1, and went through all the motions. I did have to tell SUSE what the mount points were for each partition, but after that, I selected the basic KDE install, and told it to continue. This time it went through all the disks without any errors, and I was then able to configure my user accounts, passwords, and networking (all of which were smooth-sailing).

Now I was able to fine-tune everything by adding those packages that I wanted in my first attempt, and then go through and update everything available from the Internet. I then had to tweak the video drivers in YaST, but that was only because it was running on generic video drivers that worked fine, but it was more optimized after telling the system that I was running nVidia. This was also very easy with YaST, because it was already listed for me, all I had to do was click on a single check-box, and tell it to accept my changes... YaST basically did the rest for me.

All-in-all, I cannot stress enough at how pleased I am with this latest offering of the SUSE distribution. If you've never used SUSE, then you may be in for a real treat. If you're familiar with past versions of SUSE, you're also in for a real treat. The opensuse.org site is a welcome addition to the Linux community, and I applaud Novell for making it available to everyone. Do yourself a favor, and give this latest offering a try. If you are disappointed, I apologize in advance, however, if you find yourself as pleased as (if not more so than) I am, monetary donations to yours truly are encouraged and welcome. :-D
This topic does not have any threads posted yet!
You cannot post until you login.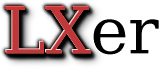 Login