LXer Weekly Roundup for 10-May-2009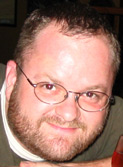 LXer Feature: 11-May-2009
Microsoft Offers Secure Windows … But Only to the Government: It's the most secure distribution version of Windows XP ever produced by Microsoft: More than 600 settings are locked down tight, and critical security patches can be installed in an average of 72 hours instead of 57 days. The only problem is, you have to join the Air Force to get it. The Air Force persuaded Microsoft CEO Steve Ballmer to provide it with a secure Windows configuration that saved the service about $100 million in contract costs and countless hours of maintenance. At a congressional hearing this week on cybersecurity, Alan Paller, research director of the Sans Institute, shared the story as a template for how the government could use its massive purchasing power to get companies to produce more secure products. And those could eventually be available to the rest of us.
Top 7 Reasons People Quit Linux: I've been writing Linux guidebooks for some time, and it's fair to say that most people who buy my books are Windows users looking to make the leap to Linux (or perhaps just wondering what the fuss is about). Because of this, I've heard a lot of excuses why people quit Linux, and return to Windows. I'm happy to say that the excuses are getting far less common nowadays, compared to 2003, when I wrote my first book. But I still hear 'em. Here are the top seven reasons I've come across. No doubt you've heard them too.
Update on ODF Spreadsheet Interoperability: I created a test document in each of those editors and then loaded each test document in each of the other editors. I showed what worked, what didn't, and made some suggestions on how interoperability could be improved. I found only two notable failures, when the Microsoft/CleverAge Add-in for Excel loaded KSpread and Symphony documents.
Flashing Your BIOS From The Linux Desktop: Linux hardware support has improved a great deal over the past few years, but there are still a few troubled spots. With computer motherboards, for instance, the core functionality is generally there and most consumer motherboards will "just work" with the latest desktop Linux distributions out there. Where users though can run into problems are with the ancillary features. Motherboard manufacturers usually bundle proprietary software with their products that allow monitoring of hardware sensors, flashing of the motherboard BIOS, and overclocking all from within the Windows operating system. With the exception of LM_Sensors providing some sensors support, this is a grey area for Linux. Fortunately, however, the folks working on the CoreBoot project have developed a program that will near universally allow you to flash your motherboard's BIOS from within the Linux desktop.
Ontario Linux Fest 2009 Announced: What could be better than a conference for the Free / Libre, Open Source community that is run by the community itself? Ontario Linux Fest 2009 is the third successful year of the community-run conference.
Linux Desktop Market Share: Greater Than One Percent?: According to NetApplications, GNU/Linux now accounts for 1.02% of computer desktops. Depending on your outlook, this figure is cause for cautious celebration, or equally cautious dismissal of the operating system's prospects. Alternatively, you might prefer -- as I do -- to question the statistic's accuracy, and look at other ways to estimate GNU/Linux's presence. The problem, of course, can never be settled with any certainty. GNU/Linux comes from dozens of vendors and community projects, rather than a single corporation, and, since it requires neither registration nor activation, a single DVD could be the source of half a dozen installations. Under these circumstances, any estimates quickly trail off into speculation whose credibility depends on your own biases on the subject.
1% Linux Market Share = 100% Dishonesty: A PC desktop market share analysis of questionable reliability is being eagerly swallowed by Redmond's tame battalions of "tech journalists." Folks, if you're getting paid to be gasbags who are not required to publish anything of substance you're doing fine. If you're being paid to be real journalists, you're not succeeding. It's like you all have Alzheimer's and have forgotten the previous stories that you dutifully parroted stating completely different figures, like "Linux desktop market share to reach 6% in 2007."
U.S. Trustee Moves to Convert SCO Bankruptcy to Chapter 7: Here it is, the moment many of you have been waiting for: the U.S. Trustee's office, through its counsel Joseph J. McMahon, Jr., has filed a motion in the SCO bankruptcy proceeding to convert the SCO's Chapter 11 to Chapter 7. And I think this will be your favorite sentence: "Additionally, not only is there no reasonable chance of "rehabilitation" in these cases, the Debtors have tried — and failed — to liquidate their business in chapter 11." So what's left? Dismissal or, more logically, Chapter 7.
10 reasons why Linux will oust Windows: Despite the positive buzz generated by Windows 7, it is only a matter of time before Linux takes its rightful place at the top of the operating-system pile. Microsoft's failings are finally catching up with it and will cause the once-unstoppable juggernaut to cede to Linux. A key event was September 14, 2000, when Microsoft set a tiny snowball rolling with the release of the deeply flawed Windows Me. That snowball has been gaining momentum, despite some ups and downs along the way--XP was an up, for example. In many respects, the public mood has already shifted against the operating system that was once considered the heart of personal computing.
Fresh Wind at Work: OpenOffice 3.1: Cute but astute: the new minor version of OpenOffice can do more than ever, such as cast shadows, position chart axes and provide structured conversations through comments.
OpenOffice 3.1: The new features: Compared to its predecessors, OpenOffice 3.1 offers a whole range of new features. Instant eye catchers are the improved anti-aliasing for graphics, better chart functionality, and the new text highlighting in Writer. However, inconspicuous new features like custom document property fields and the OpenOffice User Feedback Program are just as interesting. With half a million new lines of code, the OpenOffice developers have invested considerable time and effort in improving the office suite's anti-aliasing capabilities. Pixelated drawings, charts and characters are now a thing of the past: compared with previous versions, the latest edition sports noticeably smoother edges.
Q+A - What are Larry Ellison's plans for Sun Micro?: Oracle Corp Chief Executive Larry Ellison shook up Silicon Valley last month when he made a surprise move to enter the hardware market by acquiring computer maker Sun Microsystems Inc. Some analysts speculated that Oracle, the world's largest database software maker, actually wants Sun's software assets and that it might eventually sell off the hardware business. Below are Ellison's comments on his rationale for buying Sun and strategy for turning around the struggling company. Ellison supplied his answers to Reuters questions via email.
Has Microsoft gone mental?: Looks like Microsoft has adopted the underpants on head and pencils up nose 'Blackadder Marketing Strategy' for Windows 7. Only a true loon could think up giving the RC away free and then making it shut the PC down every two hours for three months...
ODF with no excuse: Reports start to appear in the press about the ODF support quality enabled by the Service Pack 2 inside Microsoft Office 2007. I could say that I'm not surprised, but I somewhat had also expected the contrary. Unfortunately it seems we have here a poor implementation of ODF. If further reports confirm it (and I have no serious doubt they will), we will have the case of a monopolistic vendor messing up its own implementation of an open standard and have no viable excuse for doing so.
This just in: The WINE flu has infected on a global scale: Recently many have noted a comment made by Mark Shuttleworth in response to Canonical's support of WINE and Microsoft Windows compatability). The community response to Shuttleworth's comments were of mixed results. I must admit, that I agree with Shuttleworth.
This topic does not have any threads posted yet!
You cannot post until you login.