LXer Weekly Roundup for 16-Aug-2009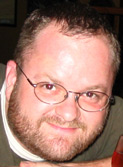 LXer Feature: 17-Aug-2009
Microsoft's magnificent 7 open source options: Joining the open source club has many benefits. How many Microsoft receives depends on how far it wants to go. Compare your salaryUse the IT salary benchmark wizard and know the average salary differences between different job functions.
Verona's University Migrates 4000 PCs to Linux : Verona is about to become famous for more than just Romeo and Juliet and opera: the university of the romantic Italian city is migrating 4000 of its desktops to Linux and open source.
Shuttleworth wants to support Debian: In a long posting on the Debian mailing list, Ubuntu sponsor Mark Shuttleworth sets out his position in the dispute over bringing a fixed development cycle to Debian's GNU/Linux distribution. Shuttleworth points out that he has long advocated a model of synchronization between the various releases of Linux distributions which are based on the same versions of the same core components.
First Look: Pardus 2009 (DistroWatch Weekly #315): Back on December 1st of last year the DistroWatch Weekly included a report of a detailed case study of Pardus Linux which was published at OSOR.eu. It detailed how Pardus was being used in both the public and private sector in Turkey and how the distribution was saving Turkish taxpayers millions of euros. [...] I had read a number of positive reviews and comments about Pardus before that and I decided the next time the distribution had a major release I'd take a look at it. That release, Pardus 2009, came on July 18th and I've been running the distro ever since.
Texas Judge Bans Microsoft From Selling Word in the U.S.: A Texas court has banned sales of Microsoft Word and copies of Microsoft Office containing word until a final decision is reached in a copyright infringement trial. Microsoft has 60 days to cease sales.
Dell: Linux v Windows netbook returns a 'non-issue': Dell has delivered a dose of reality for both Microsoft and the Linux community on the subject of netbooks. Speaking at OpenSource World, a Dell executive deflated Microsoft's enthusiasm for making a case out of the number of Linux netbooks returned by unhappy customers. Todd Finch, Dell senior product marketing manager, said the number of Linux returns are approximately the same as those for Windows netbooks. He categorized the matter of returns as a "non-issue".
Ubuntu remixes netbook interface: Streamlined, speedier netbook interface promised for next Ubuntu release. With the battle for netbook supremacy heating up Ubuntu is promising to roll out a much-improved interface for the ultra-portable netbook market when it releases Ubuntu 9.10 in October this year. Also known as Karmic Koala the next release of Ubuntu Netbook Remix (UNR) will include a noticeably streamlined interface and some speed enhancements.
Debian: contempt for "end user" values has to stop!: Three recent problems with packages in the last stable release of Debian GNU/Linux ("Lenny"), brought me face-to-face with what is still a major obstacle for acceptance of free software on the desktop: contempt for the values of the people who use it. Despite all the accusations of unfair trade practices or other excuses, this remains as one solid reason why free software is still perceived as "geeks only" territory. If we want to progress further, we've got to improve our attitudes. Terry Hancock is really hacked off with the Debian developers. Find out why. Read the full article at Free Software Magazine.
Finding and Trimming Linux Bloat: I ate way too much pizza tonight. I know I'll be sorry tomorrow morning when I step on the scale. That darn scale tells me right off if I'm getting bloated. It should be just as easy with programs, right? If you're running on a low-memory system -- and these days, anything with less than two gigabytes qualifies as low-memory -- it would be handy to know which programs have been spending a little too much at the pizza and ice cream joints and not enough time at the gym.
What is the most popular language used in Open Source projects?: What is the most popular programming language used by open source developers? The answer depends on how you define popularity. According to a new study from Black Duck, a software-license code analysis vendor, C represents more than 40 percent of all code written for open source software. Black Duck made its determination by counting the actual lines of code. While C is the leader by that measure, PHP and JavaScript are on the rise when you look at the broader picture of how open source projects use programming languages.
Dell: High Linux netbook returns a myth: A Dell executive said that his company's Linux netbook returns are roughly equivalent to those for Windows-based netbooks, says an industry report. The remarks were in response to Microsoft's COO Kevin Turner, who gave a speech claiming Linux netbook returns were four or five times higher.
Big-Name Distro Disenchantment: Break out the Speedos, grab the suntan lotion from the cupboard and crack open a chilled lager: the new summer collection from the top three desktop distro vendors is here. But if you're thinking of giving a slice of your hard disk to one of these prominent free operating systems, don't bother.
Netscape Founder Backs New Browser : It has been 15 years since Marc Andreessen developed the Netscape Internet browser that introduced millions of people to the Internet. After its early success, Netscape was roundly defeated by Microsoft in the so-called browser wars of the 1990s that dominated the Web's first chapter. Mr. Andreessen appears to want a rematch. Now a prominent Silicon Valley financier, Mr. Andreessen is backing a start-up called RockMelt, staffed with some of his close associates, that is building a new Internet browser, according to people with knowledge of his investment.
TomTom Leaches: A month or so ago I purchased a TomTom One map/navigation device, only to discover there is no Linux client for TomTom home, and as a consequence i am unable to update the maps on the device, or indeed, any other useful information that is made available for the device.
This topic does not have any threads posted yet!
You cannot post until you login.