LXer Weekly Roundup for 03-Apr-2011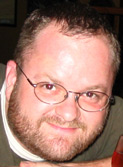 LXer Feature: 04-Apr-2011

Forgive my lateness in getting the Roundup to you. This past week we had Jeff Hoogland recounting his girlfriend's first year using Linux, James Mundu submits a feature on his KMail frustrations, our own Hans Kwint shares some of his bash scripting chops with readers and has Lady Gaga gone gaga for Linux or is it just a good April Fools joke? Enjoy!
How to Sell Linux to Schools: I looked at three different ways how to popularize Linux and make it more mainstream as well as a household name. In the post I will look specifically at how I would sell Linux to schools, examining all the aspects of such a deployment and how I would do it and what distro and software I would use.

Dialog with the Girlfriend: My girlfriend has been a Linux user for over a year now. Last night I sat down with my girlfriend and we talked a bit about what she thought of her penguin powered laptop. With her permission I am going to post some of her responses.

KMail Frustrations: Upgrading the default KDE email client (KMail) was supposed to be a trivial task, but it ended up as a divorce of sorts forcing me to re-kindle old flames from days gone past... in having to flirt with Google.

Here's The Special AMD Present For Ubuntu Users: As talked about at length yesterday, the Catalyst 11.3 driver that was just released is not compatible with the X.Org Server 1.10 final ABI. What this means is that this proprietary Linux driver update will not work on Ubuntu 11.04, Fedora 15, and other Linux distributions experiencing major updates. AMD for at least the past seven Ubuntu releases has been seeding Canonical with driver pre-releases to meet the support deadline on new versions of this popular Linux operating system. Over last night, they did this once more.

Windows Phone to eclipse iPhone sales by 2015 - forecast: Nevertheless, the brave souls at IDC offered up one of the wackier -- but quite possible -- tech forecasts in recent memory: They predict that Microsoft's all-but-dead-on-arrival Windows Phone 7 platform will outsell BlackBerry and, yes, the iPhone by 2015.

Sharing some bash-script-fu: Re-installing Flash dependencies: Lately Flash became very unstable and crashed both Firefox and Opera time and time again. I had the latest version, so I thought the problem might be outdated dependencies. When finding all the dependencies, I used some of my limited bash-scripting skills, this time also using my first 'intermediate' regular expression. Nothing fancy but on the other hand I thought I might share them with anyone interested; maybe it's of any help to anyone! Because some of the commands may also be useful for doing other work while dealing with file and text streams.

Lady Gaga goes gaga over Ubuntu: After enthralling the techies at Google last week, Lady Gaga has given her geek fans another reason to smile. In a press conference this Monday, the Grammy award-winning singer confessed that she is an avid fan of Ubuntu, the Linux-based operating system. Since then, Ubuntu has seen a massive surge in its popularity; particularly among teenagers.

10 of the Best Free Linux Earth Science Software: Earth science (also known as geoscience) is the focus of understanding the sciences related to the planet Earth. It includes a wide range of fields such as geology, geography, geophysics, meteorology, oceanography, and glaciology. Some people are surprised to learn that astronomy is also regarded to be an earth science. Geology is generally considered to be the primary earth science.

Firefox 4 marketshare overtakes IE9 in EU: 3 days after its release, 3.6% of visits were made through Firefox 4 in Europe, in other words three times more than Internet Explorer 9.

Natty Narwhal with Unity: Worst Ubuntu beta ever: Last year, Mark Shuttleworth christened Ubuntu 11.04 "Natty Narwhal", saying the disto would be stylish and create a good, lasting first impression. While its debut in beta form is smart looking and definitely chases the fashion in operating-system design it's also the single worst beta release of Ubuntu I've ever tested.
This topic does not have any threads posted yet!
You cannot post until you login.