LXer Weekly Roundup for 15-May-2011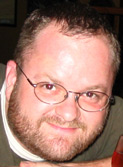 LXer Feature: 15-May-2011

The big news this week would have to be the acquisition of Skype by Microsoft for 8.5 Billion dollars, Acer and Samsung unveil Chrome OS laptops, and it must be the time of year again to ask ourselves just why is Linux so much more secure than Windows? Enjoy!
Blessed by Trinity...: I am long established fan of KDE3 (Trinity). There might be 2 reasons: 1) My first ever Linux was SLAX which is based on KDE3. 2) I prefer old-school menu style with one column in main part with branches for each of them. When I see several columns in main menu I quickly get lost in navigation. It's like Win95 style compared to Win7 style. Or KDE3 compared to Mint Menu or KDE4 in some Linuxes. That's why every Tux which is blessed by Trinity is interesting for me.

Canonical Will Collaborate With Lenovo: Canonical, through John Bernard, has just announced a couple of minutes ago that they will start a collaboration with the popular Lenovo company, the world's 4th largest PC manufacturer. It is now official that Canonical will work closely with Lenovo to certify the Ubuntu operating system on various Lenovo laptops, workstations and servers.

Microsoft Near Deal to Acquire Skype: Microsoft Corp. is close to a deal to buy Internet phone company Skype Technologies SA for between $7 billion and $8 billion—the most aggressive move yet by Microsoft to play in the increasingly-converged worlds of communication, information and entertainment.

Skype-ing out an open source future: You may remember a legacy company from a few years back – used to be very big in old market segments like the desktop, but never managed to make much impact in growth areas like the web or mobile.

Acer and Samsung unveil Chrome OS 'Chromebooks': Samsung and Acer will start selling the first Google Chrome OS notebooks starting June 15, priced from $349 to $499 but also available as part of monthly business/school subscriptions. The 12.1-inch Samsung Chromebook Series 5 and the 11.6-inch Acer Chromebook offer dual-core 1.66GHz Intel Atom N570 processors, 2GB of DDR3 RAM, a 16GB solid state disk, memory card reader, a webcam, USB, Wi-Fi, and optional 3G.

Why Google does not own Skype: So Microsoft is buying Skype for $8.5 billion, its biggest deal ever. It's too soon to make a pronouncement on whether the purchase is an idiot move, a brilliant one or just something in between. All the geniuses who ripped the investors who bought Skype from eBay in 2009 don't look so smart now. But I will recount a bit of history that readers of "In the Plex" already know: It was almost Google who owned Skype.

Ubuntu 11.10 Will Stay With Evolution But Switch To Thunderbird If It Integrates With The Desktop: Even though in the beginning of the default email client session at the Ubuntu Developer Summit in Budapest, it looked like it's certain that Evolution will stay as default in Ubuntu 11.10, towards the end of the session things changed and it was decided to stay with Evolution for now BUT switch to Thunderbird as the default email client in Ubuntu 11.10 Oneiric Ocelot as long as it integrates with the desktop.

Samsung Chromebook: 12 things you need to know: Samsung has announced the Series 5 Chromebook – a thin, 12.1 inch Chrome OS laptop. Google's Chrome OS is the company's take on a cloud-centric operating system that will compete with Windows, primarily in the mobile computing market.

The Linux vs. Windows Security Mystery: "NSA recommending Vista for home security is merely a reflection of the reality of monopoly in the retail space," said blogger Robert Pogson. "In the USA probably as few as 2 to 3 percent of users use GNU/Linux, so a recommendation is almost useless." Those who are serious about security "are already aware of SELinux, a product of the NSA. The NSA is merely recommending that folks move on from XP, a poor OS poorly supported by M$."

Is Linux Really More Secure than Windows?: Common wisdom has held for years that Linux is superior to Windows when it comes to security issues. But now that open source is growing in popularity both on the consumer side (think Android phones) and the enterprise side (Linux runs the 10 fastest supercomputers in the world, for example, according to Wikipedia), it's time to push past the adage and look again at the whole "which is safer" issue.
This topic does not have any threads posted yet!
You cannot post until you login.