LXer Weekly Roundup for 22-Jul-2012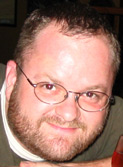 LXer Feature: 23-Jul-2012

In this week's Roundup we have Richard Stallman speaking out against UEFI, 5 things about Linux virtualization you might not know, Apple gets spanked in court, a revamped Nautilus for Ubuntu 12.10, Cinnamon comes to Fedora, and how free is your phone? Enjoy!
Why I Went Back To Gnome From KDE?: I recently became a KDE user, that was the time when Gnome Shell was going through transition and extensions were missing and I was looking for something which I could use without much frustration. One of the things that I love the most about KDE is the polishes interface and total control over your desktop. You can customize almost every aspect of KDE. In addition, the familiar UI (simple and aimed at the traditional desktop) makes it easy to continue to work without having to learn new tricks.

Richard Stallman Speaks About UEFI: I first [cref 4704 interviewed Richard Stallman about 5 years ago]. Yesterday I spoke to him about the subject of much debate in the Free software world right now. Here is a transcript of our conversation.

Raspberry Pi Foundation launches Raspbian distribution: The Raspberry Pi Foundation has announced the release of Raspbian, its own custom Debian-based distribution for the mini-computer. The SD-card-sized image replaces the current recommended install option which is also Debian-based.

5 things about FOSS Linux virtualization you may not know: KVM and XEN are both better than you think. To help clear out some of the misunderstandings about the status of FOSS Linux virtualization technology, Elizabeth Krumbach details the tools that deliver five advanced virtualization features that are evidently not yet widely known.

How free is my phone?: You might think that your phone is open, but even Android, Tizen and Firefox OS all depend upon highly proprietary code bases for making telephone calls and transferring data. When it comes to these fundamental capabilities, the open source part of a mobile software stack is only the tip of the iceberg, and behind APIs and simple interfaces for voice, SMS and data lies the technology that makes wireless communications possible – and it's far from being open source.

Apple Recieves Public Spanking Over False Claims: You know, I normally don't take pleasure in other's discomfort or misfortune, but I make an exception for Apple. Hopefully, this order may reign in the flood of litigation Apple initiates in the ongoing patent war. One can hope but hubris has carried them this far. It will probably carry them further.

Ubuntu 12.10 Will Offer a Revamped Nautilus: After revamping the Session Indicator last week and the ability to sort time zones in the Date and Time Indicator, the Ubuntu developers updated the GNOME packages in the upcoming Ubuntu 12.10 operating system to version 3.5.4, which we'll announce later this week.

Cinnamon Desktop Comes To Fedora 17: Cinnamon, the project out of the Linux Mint camp for a new desktop that's based upon upstream GNOME but brings back memories of GNOME2, has now entered Fedora 17 through the stable updates repository...

5 More Best Free Linux CAD Tools: Computer-aided design (CAD) is the use of computer technology to design objects, real or virtual. It often refers to the drafting (technical drawing and engineering drawing) of a part or product, including entire buildings. However, CAD software is used in a wide variety of other fields such as electronics and woven fabrics. CAD is prevalent in industry that uses design modelling or prototyping of graphical architectural depictions.

Valve & Intel Work On Open-Source GPU Drivers: As the latest Valve Linux news for today, Valve Software actually cares about open-source Linux graphics drivers. Last week they had the Intel OTC Linux graphics team out to Bellevue to jointly work on the OpenGL renderer for the Source Engine and the Intel Mesa driver...
This topic does not have any threads posted yet!
You cannot post until you login.