LXer Weekly Roundup for 18-May-2014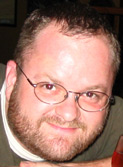 LXer Feature: 18-May-2014

Some of the big stories to hit the LXer newswire this week include a review of AV Linux, Lenovo launches two new Chromebooks, how to patch a running kernel, Linux Mint will be based only on Ubuntu LTS and Mozilla adding DRM to Firefox. Enjoy!
Heartbleed: Is the open source development model broken?: Make no mistake about it. Heartbleed was open-source's worst hour. But, it wasn't a failure of open source per se. It was a failure to actually practice open-source development methods. Ed Bott debates Steven J. Vaughan-Nichols. Be sure to bring your pop-corn!

How to manage passwords from the command line on Linux: With password-based authentication so prevalent online these days, you may need or already use some sort of password management tool to keep track of all the passwords you are using. There are various online or offline services or software tools for that matter, and they vary in terms of their sophistication, user interface or target environments (e.g., enterprises or end users). For example, there are a few GUI-based password managers for end users, such as KeePass(X).

4 words to avoid when negotiating the use of open source at your job: If you work in an organization that isn't focused on development, where computer systems are used to support other core business functions, getting management buy-in for the use of open source can be tricky. Here's how I negotiated with my boss and my team to get them to accept and try open source software.

AV Linux review: A distro packed with audio and visual applications: These days it seems like there's a Linux distro for every kind of user, including those who need robust audio and visual applications. Linux Insider looks at AV Linux and finds that it's a great tool for content creation. AV Linux comes bundled with a huge selection of audio and visual software.

A beginners guide to bittorrent and the KTorrent client software: There are two terms associated with computing that are frequently used but which often cause confusion. One of the terms is bittorrent and the other is bitcoin mining. I am going to admit that I have read all there is to read about bitcoin mining and yet I am still confused. Bittorrents on the other hand are fairly easy to understand when somebody explains it to you in simple terms. In this guide I am going to explain what torrents are, the legality of using bittorrent clients and the places where you can find torrents. I am also going to give a brief overview of the KTorrent client.

Linux FTW: Lenovo launches two Chromebooks: The world's leading PC maker Lenovo has also joined the Linux band-wagon and launched its first Linux-powered Chromebook for consumers space – earlier Lenovo offered Chromebooks for education. Lenovo has announced two Chromebooks – N20 and N20p. While both Chromebooks are identical, N20p offers a touchscreen display and its keyboard can flex 300° backward to convert from Laptop mode to Stand mode.

Patching a running Linux kernel: kGraft v kpatch: Patching a Linux kernel without any downtime is likely to become a common practice over the next few years; two patches released earlier this year are likely to make what is a task requiring downtime something that can be done on the fly.

A civic-social platform for a new kind of citizen duty: In the Netherlands a community of civil servants has developed an open source platform for collaboration within the public sector. What began as a team of four has grown to over 75,000 registered users. What happened? And, why was open source key to the project's success?

Open Source Xen Leads Virtualization Planning at Red Hat's CentOS: CentOS, the open source Linux-based operating system that recently came under the purview of Red Hat, has launched a new initiative aimed at helping vendors to deploy open source virtualization technologies on the CentOS system. And the Xen Project, whose members will chair the effort, is leading the charge, according to a recent announcement.

Six Clicks: Insanely great Raspberry Pi devices you can build yourself: When Raspberry Pi co-creator Eben Upton helped come up with the idea of an inexpensive Linux-powered single board computer (SBC), he honestly thought, "We would sell about 1,000, maybe 10,000 in our wildest dreams. We thought we would make a small number and give them out to people who might want to come and read computer science at Cambridge." He was wrong.

With DRM, Mozilla shows it excels at hypocrisy: The Mozilla Foundation appears to be capable of blowing hot and cold when it suits them. On Wednesday, it announced that it would be including digital restrictions (or rights, if you prefer) management in Firefox via code from Adobe.

How Munich switched 15,000 PCs from Windows to Linux: Hirschgarten, in the west of Munich, is one of Europe's biggest beer gardens, with over 8,000 places to sit. It's a spectacular sight in summer: hundreds of benches as far as the eye can see, trees providing some shelter from the heat, and a vast number of people relaxing and enjoying the city's famous beers. But while 8,000 is an impressive number, it's not as impressive as 15,000. That's how many people the Munich city council has switched from Windows to Linux over the last decade. Migrating workers of Germany's third-largest city was no easy task and there were plenty of hurdles along the way, but by and large the project has been a storming success.

Linux Mint will be based only on Ubuntu LTS: Linux Mint founder Clement Lefebvre announced an important decision taken on the Mint release cycles. Starting immediately with Linux Mint 17 "Qiana", the Ubuntu-based operating system will be based only on the LTS releases.
This topic does not have any threads posted yet!
You cannot post until you login.