LXer Weekly Roundup for 22-Jun-2014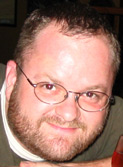 LXer Feature: 22-Jun-2014

In this week's LXWR we have 5 reasons you should switch from Windows XP to Lubuntu, Anazon launches a new smartphone called "Fire", Debian switches back to GLIBC, 7 improvements the Linux desktop could use, creating Space Invaders with the Raspbessy Pi and Carla Schroder wonders whatever happened to all those red hot Linux distros. Enjoy!
Where does troubled Mozilla go from here?: Controversial Mozilla CEO Brendan Eich has left the open source web company, but its path forward remains unclear and the clock is ticking.

First handheld Steam Machine revealed: A "Steamboy" handheld gaming console teased in a video appears to be the first portable Steam Machine to emerge for Valve's Linux-based Steam OS platform. A Steamboy Project site registered under a Steamboy Machine copyright posted a teaser video of what looks to be the first handheld console form-factor Steam Machine (see farther below). The video shows a handheld device with a screen in the middle that resembles a cross between the now-delayed Valve Steam Controller and a Sony PlayStation Vita device.

5 reasons you should switch from Windows XP to Lubuntu: Windows XP was around for a long time and as such the hardware used to run Windows XP varied from Pentium II machines to dual core processors with many gigabytes of RAM. Therefore one Linux distribution doesn't necessarily fit for all Windows XP users. This article lists 5 reasons why and when Lubuntu would be a good choice.

Non-Linux FOSS: My Portable Windows Lab: Portable apps aren't anything new. There are variations of "single executable apps" for most platforms, and some people swear by keeping their own applications with them for use when away from home. I don't usually do that, as most of what I do is on-line, but there is one exception: security. When I'm asked to help a Windows user figure out what is wrong with his or her computer, I generally take a USB drive and nothing else. I also usually run dd on that Flash drive when I get back home, because Windows can be a breeding ground for nasty infections.

Control Your Phone with These Open Source Linux Apps: "If your phone can be connected to your computer with an USB cable you can do a lot more through this connection than just recharging it or transferring files to and from your phone's storage. For example, you can make phone calls, read and send text messages, and see a bunch of other information from your phone, right on your PC. There is a number of Free Open Source software applications that allow you to do this, and you don't even need to have a smartphone for this to work, just a phone that can connect to USB."

Amazon launches Fire: The Android-based Amazon Fire smartphone was launched today and includes some innovative features.

Which Linux Distribution Powers HP Helion Cloud? VIDEO: "The reason why we went with our own host Linux is specifically for testing and support," Hilf said. "We couldn't have that layer of the architecture not be something that we control."

Create Space Invaders on Raspberry Pi part one: When you're learning to program in a new language or trying to master a new module, experimenting with a familiar and relatively simply project is a very useful exercise to help expand your understanding of the tools you're using. Our Space Invaders clone is one such example that lends itself perfectly to Python and the Pygame module – it's a simple game with almost universally understood rules and logic. While the Invaders meander their way down the screen towards you, it's your job to pick them off while dodging their random fire. When one wave is conquered, another faster, more aggressive wave appears. We've tried to use many features of Pygame, which is designed to make the creation of games and interactive applications easier. We've extensively used the Sprite class, which saves dozens of lines of extra code in making collision detection simple and updating the screen and its many actors a single-line command.

Debian is switching (back) to GLIBC: "Five years ago Debian and most derivatives switched from the standard GNU C Library (GLIBC) to the Embedded GLIBC (EGLIBC). Debian is now about to take the reverse way switching back to GLIBC, as EGLIBC is now a dead project, the last release being the 2.19 one. At the time of writing the glibc package has been uploaded to experimental and sits in the NEW queue."

Freecode has been moved to a static state: The Freecode site has been moved to a static state effective June 18, 2014. Freecode has been the Web's largest index of Linux, Unix and cross-platform software, and mobile applications. Thousands of applications, which are preferably released under an open source license, were meticulously cataloged in the Freecode.database.

Whatever Happened to These Red-Hot Linux Distros?: Once upon a time SimplyMEPIS, Mandrake Linux, and Lindows were popular and generated a lot of attention. Where are they now?

7 Improvements The Linux Desktop Needs: In the last fifteen years, the Linux desktop has gone from a collection of marginally adequate solutions to an unparalleled source of innovation and choice. Many of its standard features are either unavailable in Windows, or else available only as a proprietary extension. As a result, using Linux is increasingly not only a matter of principle, but of preference as well.
» Read more about: Story Type: Roundups; Groups: Android, Cloud, Debian, Embedded, Games, GNU, HP, Linux, Mobile, Mozilla, PHP, Python, Raspberry Pi, Steam

« Return to the newswire homepage
This topic does not have any threads posted yet!
You cannot post until you login.