LXer Weekly Roundup for 06-Jul-2014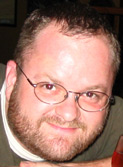 LXer Feature: 06-Jul-2014

Some interesting stuff for sure in this week's Roundup for you including patents stopping your microwave from being awesome, why it is still hard to share files directly, reviews of XFCE and CoreOS, alternatives to Skype on Linux and last but not least if you love Linux, the government probably knows. Enjoy!
Meet Xiki, the Revolutionary Command Shell for Linux and Mac OS X: Command-line lovers, allow me to introduce you to Xiki, the incredibly interactive, flexible, and revolutionary command shell. I do not use the word "revolutionary" lightly. The command shell has not advanced all that much since the ancient days of Unix. Xiki is a giant leap forward. If you're looking for the Next Big Thing in FOSS, Xiki is it.

How Patents Are Stopping Your Microwave From Being Awesome: We've seen this many times before, how patents can hold back very useful developments. Notice how 3D printing is suddenly a big thing? It's not because of any new miraculous breakthroughs, but because some key patents finally started expiring, allowing real innovation to move forward. We saw something similar in the field of infrared grills, which were put on the... uh... back burner (sorry) until key patents expired. Derek now points us to a similar example. A guy named Nathan Broadbent went out and hacked his microwave with a Raspberry Pi after being inspired by a post on Reddit. Basically, he made his microwave into a "smart" microwave that did a variety of neat things...

Peppermint Five Linux Brings the Cloud to Linux Desktop: The Peppermint OS Linux platform is an effort to integrate the cloud SaaS world with the desktop in a seamless hybrid approach. In this slide show, eWEEK takes a look at the Peppermint Five Linux desktop.

The Troubling Truth of Why It's Still So Hard to Share Files Directly: It's not always easy to spot the compromises in the technology we use, where we've allowed corporate interests to trump public ideals like privacy and press freedom. But sometimes new developments can cast those uneasy bargains into relief—and show that the public may not have even been at the table when they were made. That was the case last month when, with an unassuming post to Twitter, technologist Micah Lee unveiled his latest project. It's called OnionShare, and it's a tiny free software app that creates a direct connection between two users, allowing them to transfer files without having to trust a middleman site like DropBox or Mega.

14 Command line tips & tricks: To build a strong foundation in Linux, good knowledge of the command line is essential. Here we've answered 14 of the most commonly asked questions...

CoreOS: Linux for the cloud and the datacenter: Linux has long been both the cloud and the datacenter's favorite operating system, but it wasn't until CoreOS came along that anyone designed a Linux just for the cloud and datacenter. If you manage a cloud or a datacenter, chances are you run CentOS, Red Hat Enterprise Linux (RHEL), SUSE Linux Enterprise Server (SLES), or Ubuntu. These are all great server Linux distributions, but none of them were designed to be deployed over hundreds or thousands of servers at once. Now there is such a distribution: CoreOS.

Why XFCE is the Best Linux Desktop: I have used various Linux desktop environments over the years: GNOME, KDE, LXDE and XFCE. As for the best Linux desktop? Each experience has its advantages. Some Linux desktops offer lots of glamour and neat effects, while others provide a solid (be it simpler) user experience without making the end user feel like they're using a desktop from the late 20th century.

What are the alternatives to Skype on Linux: It is pretty much acknowledged by now that Skype is evil. Maybe not as evil as a DRM on a brand new game, but very close. To summarize the events, Skype has been bought by Microsoft, has been spied on by the NSA, is now quitting its peer-to-peer protocol for a centralized system, and on […]Continue reading... The post What are the alternatives to Skype on Linux appeared first on Xmodulo. No related FAQ.

NSA: Linux Journal is an "extremist forum" and its readers get flagged for extra surveillance: A new story published on the German site Tagesschau and followed up by BoingBoing and DasErste.de has uncovered some shocking details about who the NSA targets for surveillance including visitors to Linux Journal itself.

NSA targets the privacy-conscious: Merely searching the web for the privacy-enhancing software tools outlined in the XKeyscore rules causes the NSA to mark and track the IP address of the person doing the search... It also records details about visits to a popular internet journal for Linux operating system users called "the Linux Journal - the Original Magazine of the Linux Community", and calls it an "extremist forum".

Are you an extremist?: Since the news broke yesterday that we are an extremist publication according to the NSA, we at Linux Journal have thought a lot about what that might mean to our readers.
» Read more about: Story Type: Roundups; Groups: Cloud, Community, Distributions, GNOME, KDE, Linux, Microsoft, PHP, Raspberry Pi, Red Hat, SUSE, Ubuntu, Xfce

« Return to the newswire homepage
This topic does not have any threads posted yet!
You cannot post until you login.