LXer Weekly Roundup for 03-Aug-2014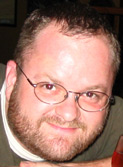 LXer Feature: 03-Aug-2014

In the LXWR this week we have a sleep tracker that runs Linux, open source tools for data journalism, Linux advocates in the wild, Jack Wallen askes if Is the cloudbook the future of Linux and the DARPA-derived microkernel used to protect drones from hacking gets released under the GPL v2. Enjoy!
Sleep tracker, Deepin Linux: Deepin, which interestingly enough comes from China, describes itself as "distribution that aims to provide an elegant, user-friendly, and stable operating system." It includes not just the "best the open source world has to offer", but also ships its own desktop environment, called DDE or Deepin Desktop Environment, based on HTML5 technologies.

DARPA-derived secure microkernel goes open source tomorrow: Hacker-repelling, drone-protecting code will soon be yours to tweak as you see fit A nippy microkernel mathematically proven to be bug free*, and used to protect drones from hacking, will be released as open source tomorrow...

Who's using Docker?: I've spent the last couple of months working an internship for The Linux Foundation, doing research on new developments and adoption trends in the open source industry. If you have spent any amount of time reading about open source over the last year, you have probably heard about Docker; a lot of people are talking about it these days and the impact it's going to have on virtualization and DevOps.

The great Ars experiment—free and open source software on a smartphone?!: Android is a Google product—it's designed and built from the ground up to integrate with Google services and be a cloud-powered OS. A lot of Android is open source, though, and there's nothing that says you have to use it the way that Google would prefer. With some work, it's possible to turn a modern Android smartphone into a Google-less, completely open device—so we wanted to try just that. After dusting off the Nexus 4 and grabbing a copy of the open source parts of Android, we jumped off the grid and dumped all the proprietary Google and cloud-based services you'd normally use on Android. Instead, this experiment runs entirely on open source alternatives. FOSS or bust!

6 open source tools for data journalism: When I was in journalism school back in the late 1980s, gathering data for a story usually involved hours of poring over printed documents or microfiche. A lot has changed since then. While printed resources are still useful, more and more information is available to journalists on the web. That's helped fuel a boom in what's come to be known as data journalism. At its most basic, data journalism is the act of finding and telling stories using data—like census data, crime statistics, demographics, and more.

Magellan GPS takes Android for an RV adventure: Magellan unveiled an Android-based navigation tablet for RVs with a 7-inch, 800 x 480 touchscreen, WiFi and Bluetooth, and real-time traffic updates. The RoadMate RV9490T-LMB appears to be Magellan's first Android-based automotive GPS, and it's specifically aimed at recreational vehicle owners. Magellan still uses Windows Mobile in many of its navigation devices.

The making of the Raspberry Pi Model B+: The Director of Hardware at the Raspberry Pi Foundation, James Adams, walks through the making of the new and improved Raspberry Pi Model B+ and reveals details of the Model A+…

Linux Advocates in the Wild: Every now and then, you get the opportunity to show others what your Linux computer looks like. Some of those people will want to give Linux a shot on their computers as well. I can't think of anything as gratifying as teaching someone how to use desktop Linux. On a personal level, I do it because I am sick of fixing friends' and family's Windows problems. On a professional level, well…that's my job.

Want Firefox without Australis? Try Pale Moon: If the release of Firefox's Australis interface got you down, there are Firefox-based alternatives out there with a more traditional Mozilla UI. One such alternative is Pale Moon and here's how you get it.

Is the cloudbook the future of Linux?: It's impossible to deny the amazing rise of Chrome OS. The Chromebook has taken the consumer world by storm and is repeatedly the top selling laptop around. This Linux-based platform was the ideal solution at the ideal time. The cloud proved itself not only a viable option but, in many cases, the most optimal option. The puzzle was simple to solve.

The Best Lightweight Graphical Email Clients: Email clients offer a variety of features. Many email clients offer a slew of features, some stick with just the basics. At the end of the day, what is important is that you find an email client that offers what you need, it is reliable, and works well on your computer.
This topic does not have any threads posted yet!
You cannot post until you login.