LXer Weekly Roundup for 10-Aug-2014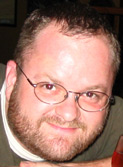 LXer Feature: 10-Aug-2014

The big news articles from the previous week to hit the LXer newswire. Enjoy!
The Best Lightweight Graphical Email Clients: Email clients offer a variety of features. Many email clients offer a slew of features, some stick with just the basics. At the end of the day, what is important is that you find an email client that offers what you need, it is reliable, and works well on your computer.

What is Docker and why is it so darn popular?: Docker, a new container technology, is hotter than hot because it makes it possible to get far more apps running on the same old servers and it also makes it very easy to package and ship programs. Here's what you need to know about it.

The fight for OpenStack's soul: OpenStack just turned four and as it passes this milestone, companies big and small are embracing it, but it begs the question, what's the future of the project when so many big companies are so interested and just what are their intentions?

5 new OpenStack tips and walkthroughs: Building your own cloud can get complex very quickly with all of the various components you need to consider. Sometimes, we all need just a little help. We've collected eight of the best new tips, tricks, and guides in this month's edition of our OpenStack tutorial roundup. Enjoy, and remember, the official documentation for OpenStack is your friend, too. read more

Bad Microsoft Android patents may lie behind Samsung lawsuit: Microsoft's wrestling match with Samsung may just be a contract fight, or it could be the beginning of a war over the validity of Microsoft's Android patents.

Gesture-controlled home automation hub runs Linux: Pre-orders are open for "Ninja Sphere," a $329 gesture-controlled home automation hub featuring Arduino hooks, ZigBee controls, and location tracking. Sydney, Australia-based Ninja Blocks was one of the earlier entries in the Linux home automation game. The startup's open source Ninja Block hub launched on Kickstarter in 2012, and began shipping in a more advanced version last October. The $199 Ninja Block Kit integrated a BeagleBone Black SBC and an Arduino-compatible microcontroller, and offered remote access via smartphone apps and a cloud service. Using a 433MHz RF radio, it controlled vendor-supplied sensor inputs including motion detectors, contact closures, temperature and humidity sensors, and pushbuttons.

Over a Month On - Conclusion to the GNOME Shell Challenge: Over a month ago I embarked on my own personal challenge to use GNOME Shell (otherwise just known as GNOME 3) for an entire week. That week happened and went, I wrote some thoughts I had after that initial week, but did not officially end my usage of the Shell. Fast forward to now... I'm still using GNOME Shell and here's why.

How I stopped distro hopping: I, a Microsoft user since DOS 5.x was introduced to Linux in the late 90's when a friend gave me a copy of Novell Linux. I was in awe that you could get a "free" operating system without having to pay for it. The system didn't hold my attention long because there were not a lot of applications for it that were similar to the Windows programs I was accustomed to.

From bench scientist to open science software developer: When I was at school, computers were only really just beginning to show their promise and few people had Internet access. I remember begging my Mum for a ZX Spectrum and using it to write basic code to draw things on the screen. From then on I was hooked, but didn't really know if there were careers programming computers, and it wasn't at all clear whether this was of any use if I wanted to do scientific research. As I moved to a much faster Amiga 500 Plus, I continued to enjoy programming as a hobby and loved writing simulations to understand mathematics and physical phenomena.

Russian Ministry of Health to Replace Microsoft and Oracle Products with Linux and PostgreSQL: The Russian government is considering the replacement of Microsoft and Oracle products with Linux and open source counterparts, at least for the Ministry of Health.

LibreOffice is coming to Android: I've been hoping to see this headline for some time now. At the first LibreOffice Conference, the Document Foundation announced its plans to migrate LibreOffice to mobile devices. The plan didn't include a total rewrite of the code, but repurposing at least 90% of the current code base. That meant the majority of the work was already done. That last remaining 10%? The user interface. The 90% already compiles on Android -- so there is a working model. Of course, what good is a working model without an interface to go along with it?
This topic does not have any threads posted yet!
You cannot post until you login.