LXer Weekly Roundup for 31-Aug-2014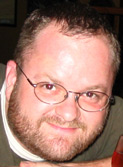 LXer Feature: 31-Aug-2014

In the Roundup this week we have Mozilla's new programming language Rust, 14 Raspberry Pi projects, with the 23rd Birthday of Linux on the 25th we have some interesting facts about Linux, did Red Hat's CTO walk or was he pushed?, what happens when a non-coder tries to learn Linux and a lot more. Enjoy!
Programming in Rust: Discover Rust, the systems programming language developed by Mozilla that's fast, and wants to be better than C and C++!

Hero hacks: 14 Raspberry Pi projects primed for IT: You have to hand it to Eben Upton and crew for the Raspberry Pi. This single-board design, aimed at making computers inexpensive enough to bring computer science to the poorest of schools, has kicked off a revolution not just in education, but in tapping computing power to interact with the environment around us. And along the way, this $35 computer has proved to have significant value in traditional IT and business contexts.

Can we please stop talking about the Linux desktop?: Linus Torvalds may still want a Linux desktop, but no one else does. And even if they did, by the time the requisite ecosystem could be developed, the need for a desktop -- Linux or otherwise -- will largely be gone.

When Distros Go South: I don't mean system stability, that is a given with Linux, but developer stability. Can I depend on this distro to be around in two years…in five years? How is the project funded? Does this innovative project have a large development community that can step in should the lead developer become ill or takes a lengthy sabbatical?

We need a new operating system for the hybrid cloud era: We have big operating systems created for the desktop era and we have Google Chrome, an OS made for the cloud era, but what we lack is something in the middle that takes into account the way people work today across both environments.

Interesting facts about Linux: Today, August, 25th, is the 23rd birthday of Linux. The modest Usenet post made by a student at the University of Helsinki on August 25th, 1991, marks the birth of the venerable Linux as we know it today

Powerful Command-line File Transfer Programs: This article provides my pick of the best open source command line file transfer programs. The software featured here supports a number of different protocols. They offer shell-like command syntax, and are great for scripting purposes.

Did Red Hat's CTO Walk – Or Was He Pushed?: It's hard to believe the official story coming out of Raleigh, that CTO Brian Stevens abruptly resigned his position at Red Hat on Wednesday "to pursue another opportunity." The company is being mainly mum on the subject, only offering a terse three sentence announcement on their website.

What happens when a non-coder tries to learn Linux: I wanted to learn Linux, so here's my account of what I did to achieve that goal.

Determined Developer Resurrects Windows XP with Unofficial Service Pack 4: Diehard Windows XP fans are having a hard time bidding the legacy operating system farewll -- by the numbers, it's estimated that some 15 percent (StatCounter) to just under 25 percent (Net Applications) of desktops are still running Windows XP. Save for businesses that pay a fee, Microsoft killed off support for Windows XP back in April, though one developer is determined to keep it alive with a new (and unofficial) Service Pack.

Interview With Richard Kenner of AdaCore: When the Heartbleed bug made it out into the world a few months ago I had a chance to talk to Richard Kenner of AdaCore about it. I learned a few things too, here is our interview.

Clusterbit Developed the World's Smallest Datacenter: Open source platform where home enthusiasts, IT professionals, Linux technicians as well as high-end users can explore new possibilities
» Read more about: Story Type: News Story, Roundups; Groups: Cloud, Community, Developer, Linux, LXer, Microsoft, Mozilla, PHP, Raspberry Pi, Red Hat

« Return to the newswire homepage
This topic does not have any threads posted yet!
You cannot post until you login.