Notes From the DLS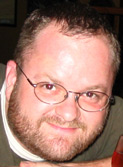 LXer Feature: 20-Apr-06
News from the Desktop Linux Summit in San Diego.
The big news from Linspire is the creation of "Freespire". A free version of Linspire, more info later. I just talked to Linspire's PR Person, Heather. I think I got the hook-up for an interview with Kevin Carmony, Lispire's CEO.



The Free Standards Group announced that the Linux Standard Base 3.1 is out. A short list of Distro's that support it, Asianux 2.0 SP1, Debian "etch", Linspire 6.0, Mandriva, Red Hat, SuSE, Xandros and Ubuntu. I have an interview with Ian Murdock later today so expect more on that from me as well.



Talked to a couple of KDE guys about the Portland Project a little bit. Lucas from Cedenga caught me playing Battlefield 2 on one of their compy's.



Joe Born from Neuros was demonstrating their analog to digital 'VCR Recorder', it hooks up to analog and records to Digital media cards. Its about the size of my wallet!



Thanks go out to Tim Griffin of Userful for having a 'Internet Cafe' set up. They had eight stations running off of only two towers! Very Cool!



Lots of booths with vendors like HP, Red Hat, Novell, REAL and others.



Got to go, people to meet and trouble to get into. :-)

» Read more about: Story Type: LXer Features; Groups: Community, Debian, Fedora, HP, KDE, Linspire, Linux, LXer, Mandriva, Novell, Red Hat, SUSE, Ubuntu

« Return to the newswire homepage
This topic does not have any threads posted yet!
You cannot post until you login.