Grep Farstone FOSSBiz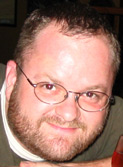 LXer Feature: 8-Aug-2006
I am sure that like me, you have all had your, "My system went down and took everything with it" event, or events. Now if I had just had a back-up program that had all of my files in it already..Hmmm.
Back in April I attended the Desktop Linux Summit in San Diego. While trying my best to see everything and take it all in, I came across the Farstone technology booth and met Tom Fedro. Not only did they have a great looking booth but Tom and the other Farstone Reps were as friendly as can be. It was just that weekend that Linspire and Farstone announced that Farstone would be providing a version of their RestoreIT for Linspire users. Thus providing a computer data recovery solution for Linspire customers.
RestoreIT is a disaster recovery program that will restore a system to a previous working state. It allows users to 'roll back' their system to a saved, fully functioning version of their software. Not only can it restore an entire system but it can restore individual programs as well. It is as simple as hitting the space bar during boot-up. From there you have the option of "rolling back" your entire system to a point where you know the problem did not exist or you can choose exactly which programs you want to restore. What really makes this cool in my eyes is the fact that personal files can be restored as well as system files. A nice system re-install is all fine and good, but what are the files your going to miss the most? Your files of course, I don't care about the system files, a good old fashioned re-install can take care of that (draconian I know, but still). It's the stuff I put on my system that I want back!
What's great about RestoreIT is that you can create your own back-up schedule, when, where, who and what you want backed up. Just make sure you give the program enough room on your hard drive. If you want a ton of back-ups, then make room for them. The program does not inherently take up a lot of room but you should at least give it some priority when allocating disk space. Farstone started out in 1993, headed up by some ex-Microsoft employees and has since then racked up a star studded list of customers and partners. They have also licensed their technology under different names and under heavy prodding Tom still would not tell what they were. Pretty much, if you have used a data back-up system that works, it was a Farstone recovery system. With partners like Intel and customers like Linspire and that one ISP that is the notorious for being the biggest of them all, AOL. That's right, they are now providing the back end for AOL's customer data recovery system. Even though AOL is the bane of all Internet aficionados they are not stupid. If Intel has been using it for years and has not had an issue then it becomes an easy decision. So they really didn't have to think about it much, which helps.
Now is anything else Farstone doing related to Open Source Software? No, not really. So what's the reason that Farstone would want to work with a company that sells Linux? If they have already tied up the Windows market why do they care about the 1 or 2 percent of the market Linux could "claim" to represent? I asked Tom those questions and his response was that they are looking toward the future, as in hand-held computers. Farstone knows that the future of computing is going to go mobile and that the OS of choice for those computers is going to be Linux. By providing a recovery product now, Farstone will have the experience and products to fill the data recovery need when it arises. I don't know about you but if a company that works with people like Intel and Phoenix BIOS and AOL and others thinks that the future is with Linux, who am I to argue?
Farstone has taken a back seat to the people they have provided solutions for. The move to provide an open source data recovery system for Linspire continues that strategy. Tom couldn't help but tell me about the e-mails they get from people sending thank you messages with spelling mistakes all over them from their excitement of not having all of their files destroyed and the ease of which they were restored. I was going to tell him that some people just spell bad, but why ruin his enthusiasm. Just kidding Tom.
You cannot post until you login.