Software Freedom Day - Charlotte Pics
LXer Feature: 17-Sep-2006
Here are the pics for Software Freedom Day - Charlotte. We held our event yesterday afternoon at the Cone Center at the University of North Carolina - Charlotte. Enjoy!
Pictures have now been re-sized (reduced by roughly half) to load more quickly.
Here's the team, along with a couple of visitors: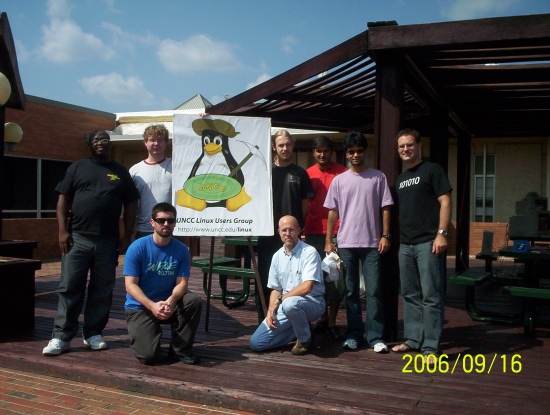 Here we were getting set up: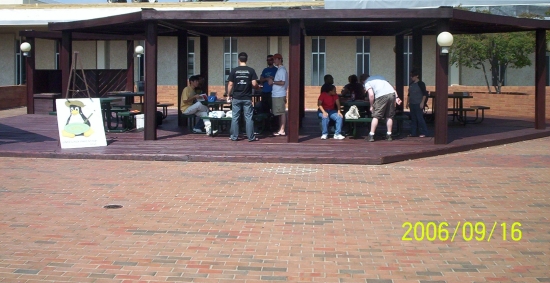 Books, hats, and shirts, oh my! We actually held drawings to give away the books - seven or eight, in fact!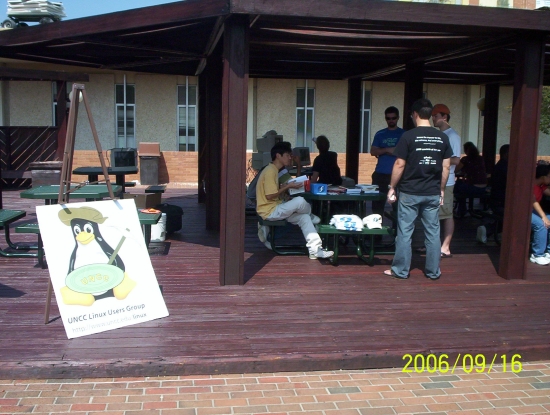 We had some older boxes on hand that were running mostly modern systems.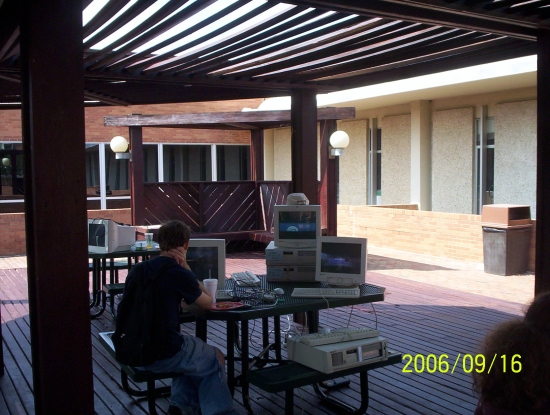 Some of the visitors checking out the systems.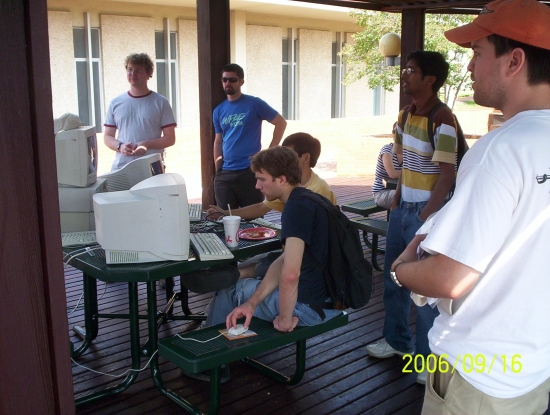 You cannot post until you login.