LXer Weekly Roundup for 06-May-2007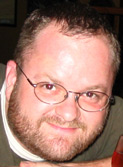 LXer Feature: 29-Apr-2007
A weekly recap of the big stories concerning Linux and Open Source.
The big news this week is Dell continuing to make noise about actually selling computers with Linux, or more specifically Ubuntu pre-installed. Now if they can do more than just advertise it with some links that only go to Windows machines, I'll start to believe it.
Vista - End of the Dream?: An article that talks about how the Windows 2000 code that got released onto the Internet and how incredibly bad it is.
What's wrong with Ubuntu 7.04: A reviewer decides that Ubuntu fanboys have been avoiding the hard truth about just how good Ubuntu really is.
U.S. schools may join inexpensive laptop project: The nonprofit "One Laptop per Child" project said on Thursday it might sell versions of its kid-friendly laptops in the United States. I hear there's a rumor that there are poor people in this country too. I can't confirm if its true or not though. ;-)
Does WINE + Linux support more Windows apps than Vista?: Why couldn't a billion dollar company provide support for previous versions of Windows? So that users would be forced to use Vista?! and oh not everyone would be able to do so since you would need at least 1GB of ram and a graphics card that supports DirectX 10 to run it!
PCLinuxOS Magazine May 2007 Issue 9 Released: The latest issue of PCLinuxOS Magazine is out. Some of the highlights include, KDE User Guide Part 2, Scroogle and Konqueror Integration, Top Ten Reasons for Using Linux, Linux in Education and Using Settings from a Previous Linux Install.
MS Office 2007 versus Open Office 2.2 shootout: The author writes "This isn't the first time I've measured Office CPU and memory consumption of Microsoft Office and Open Office. I have a whole series on it dating back to 2005. This time, I'm pitting Microsoft-backed OOXML (Office Open XML) versus the OASIS-backed ODF (OpenDocument) format with Microsoft Office 2007 and Open Office 2.2."
Top U.S. Court Clears Way for More Patent Challenges: The U.S. Supreme Court made it easier to challenge patents for failing to introduce genuine innovations, siding with Intel Corp. and Cisco Systems Inc. and dealing a setback to the drug and biotechnology industries.
State by state, Microsoft responds to creeping threat: State-by-state skirmishes over open-source document formats represent the latest showdown in a long-running, and so far unsuccessful, campaign to topple Microsoft's sheer dominance of the desktop software application market. Outside of Florida, four other states since January have seen language similar to Homan's included in proposed bills.
Ubuntu on Dell - Good for Linux or just for Canonical?: Dell hasn't stated yet exactly on which models it will provide pre-installed Ubuntu, but Steven J. Vaughan-Nichols has a nice analysis of the different options and most likely models. One thing sticks out from that list: as bigg on the LXer forum has noticed, they all have Nvidia cards and Broadcom 1390 wireless cards. Will Dell be shipping machines with no hardware 3D and wireless support? That can't be good for Linux! But it's certainly going to be good for Canonical selling paid support...
Dell is not the spoon: An article written by former Dell employee and LXer reader Aladdin Sane about why Linux on a Dell computer could be doomed to failure.
Distro Selectors: How Accurate Are They?: Matt Hartley writes "Nearly everyday, I have people e-mailing me with questions regarding my choice of the distributions that I highlight. Many of them feel that Ubuntu is too simplistic and that I should consider something like Gentoo. Others, however, ask me why I'm not more supportive of more entry level distributions like PCLinuxOS and Freespire."
Open Letter to DELL: A letter to Dell written by LXer Lane Beneke (aka NoDough) asking them to support the Tux500 campaign.
German government plans to use open document formats in its administration: The German government says that its "Advancing eGovernment" conference held at the end of February in Berlin also provided impetus for greater use of open standards in information technology both in industry and in public administration. As a result of this conference, the German government plans to implement open document formats in its administration.
A month on the command line -- Day 1: Steven Rosenberg decides he is tired of debating which of Linux's various desktop environments and distributions are best and goes cold turkey for a month on the command line only.
Ubuntu Founder: No Emulation Software for Dell Systems: Dell won't include open-source software such as Wine with its Ubuntu Linux machines, according to Mark Shuttleworth.
One man writes Linux drivers for 235 USB webcams: A lone hobbyist programmer sitting at his home in France is responsible for adding 235 USB webcams to the list of those supported by Linux. He talks about this often unknown and unrecognized achievement.
Dell To Fix Misleading Advertising Links: In some Google searches for Linux computers, Dell advertisements have cropped up in the advertising links, leading unsuspecting users to Windows-only computers at Dell's website. After initially being ignored, LXer's Don Parris finally gets a response from Dell.
Push for Indy 500's first TeamLinux car stirs controversy: It's the kind of grass-roots effort for which the open source community is known: grab a domain name, put up a site, and submit the link to Digg. But Ken Starks and IT consultant Bob Moore, the organizers of the Tux500 effort, added an extra step that is raising some eyebrows in the community: they opened a PayPal account and are asking Linux fans for more than a quarter of a million dollars. Tina Gasperson talks with Ken Starks and Bob Moore about the Tux500 campaign.
Reiser Prosecution Jolt: Victim's Ex-Lover Confesses to Eight Killings: In our Open Source meets real world justice article, A former lover of the missing wife of Linux programmer and accused spouse killer Hans Reiser has confessed to killing eight people unrelated to the case, prosecutors informed the defense last week.
Why Apple Should Acquire AMD: In our not quite FUD but just stupid article of the week Gundeep Hora decides that Apple should buy AMD because AMD is in trouble and Apple is not..or something to that effect.
» Read more about: Story Type: LXer Features, Roundups; Groups: Community, Gentoo, GNU, Intel, KDE, Linux, LXer, Microsoft, PHP, Ubuntu

« Return to the newswire homepage
This topic does not have any threads posted yet!
You cannot post until you login.