LXer Weekly Roundup for 07-Oct-2007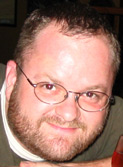 LXer Feature: 07-Oct-2007
Some of the big articles this week include Mono becomes a trap, are computers sold with no OS profitable?, an editorial by Carla Schroder, Swedish police save 400 cars by using MySQL, Is Ubuntu losing its crown to PCLinuxOS?, The Next Leap for Linux and a tribute to Ken Starks. All this and more in the LXer Weekly Roundup.
Some of the big articles this week include Mono becomes a trap, are computers sold with no OS profitable?, an editorial by Carla Schroder, Swedish police save 400 cars by using MySQL, Is Ubuntu losing its crown to PCLinuxOS?, The Next Leap for Linux and a tribute to Ken Starks. All this and more in the LXer Weekly Roundup.
KompoZer revives Mozilla WYSIWYG Web editing software: In proprietary software, Web page design is dominated by Adobe's Dreamweaver and Microsoft's FrontPage. Free software users have witnessed the rise and fall of several Web design apps, but it has been a while since a new one debuted. Now the next new release is here -- KompoZer, heir to the Mozilla Composer legacy and updated for today's technology.
Tutorial: Basic Linux Tips and Tricks, Part 1: In Part 1 of a three-part series, A. Lizard dives into his notes for resources and methods he's found useful in the last three years in keeping his systems running, to give novices some idea what to do once one gets "under the hood" of one's computer at a application/OS level.
Linux Journal: How Not To Run A Business: Our own Carla Schroder writes, "I have to wonder- where on Earth did Ms. Fairchild get the idea that alienating her customers is a good business practice? So what if she finds sexist, demeaning humor funny? It doesn't belong in Linux Journal. I paid my subscription money in good faith for many years, trusting to receive good Linux articles. If I want to read about blowjobs or read about how helpless and stupid women are, I don't expect to find it in Linux Journal. There are abundant sources for that elsewhere."
Build 'em Right, Build 'em Strong, Build 'em Linux: perseis writes, "This is presented to you as dictated from helios. Ken is away having medical needs met and this is being typed as I listen to the playback. I will assure you that I present it literally and without personal input."
Are 'naked PCs' good for businesses?: The European think tank; The Globalisation Institute made a submission to the EC proposing that all PCs and laptops should be sold without an OS in order to foster competition and bring down prices, saying the current practice "imposes an extra cost on virtually every EU business." Three-quarters of silicon.com's 12-strong CIO Jury IT director panel have now backed that call for naked PCs, although the argument is far from straightforward.
The Mono Project: You Might Expect the Unexpected: Back in February, Ralph Green asked me to speak at the North Texas Linux Users' Group. I discussed Linux administration and then took questions. Some one in the audience asked me about Mono. I gave a cavalier answer having a bias against it. Then someone else in the audience said that I needed to get my facts straight.
Backing up and restoring your DSL configuration: Damn Small Linux (DSL) is primarily a live CD, or emulation thereof, which means that the base system is read-only. So how do you save your settings? Mastering DSL's backup and restore method is essential to enjoying DSL without using a traditional hard drive install. Here's how to back up your DSL settings, files, and applications to a single archive file on a local medium (such as a floppy disk, pen drive, or hard disk).
Swedish police saves 400 cars by using MySQL: The world of a penguin writes about that the Swedish police will use MySQL and that they save the amount of 400 fully equipped police cars in the period of five years.
Is Ubuntu losing its crown to PCLinuxOS?: Asked to name the most popular Linux distribution today most users would probably point to Ubuntu, Mandriva or SuSE. But there is a dark horse that appears to making big waves.
Novell punts world's most expensive Linux distro: You could get 18.4 copies of Vista Home Premium for that. One of the favourite public refrains of the FOSS movement is that Windows is too expensive, and that Microsoft swindles consumers, governments, taxpayers, penguins, and orphans.
Microsoft's Open-Source Trap for Mono: Microsoft is claiming that releasing the .NET Framework reference source code under the Microsoft Reference License will give developers the opportunity to understand more about .NET. That sounds good for open source, doesn't it? Wrong! Microsoft's so-called opening up of .NET Framework is setting a trap for open-source programmers. Open-source developers should avoid this code at all costs. If you ever, and I mean ever, want to write open-source code, I recommend you not come within a mile of Microsoft's .NET Framework code or any other similar projects that the boys from Redmond "open" up.
Can Linux save the UMPC from extinction?: Maybe because nobody knows what the UMPC actually is. Is it the Microsoft/Intel defined, Windows Tablet PC powered device with a touchscreen of less than 7" in size? Is it one of those bizarre Nokia Internet tablet things which have made such an impact that I am struggling to recall the name, N800 is the one I think? Or maybe it is because nobody knows what to use it for. Not that any of this is stopping Arm, Mozilla, Texas Instruments and Samsung from getting together and looking to build a Linux UMPC platform.
Puppy 3.00 runs on the $0 Laptop: After being disappointed by Puppy 2.16 and Damn Small Linux 3.3's lack of ability to run on the $0 Laptop -- a Gateway Solo 1450 -- and then being able to run Zenwalk 4.6.1 but neither Vector 5.8 nor Slackware 12, I didn't hold out much hope that the new Puppy 3.00 -- said to be compatible with the current release of Slackware -- would run at all.
Tales from responsivenessland: why Linux feels slow, and how to fix that: Desktop performance on Linux computers has been a hot-button issue of late, and a source of longstanding fights among the Linux developers. Today, I want to show you how I boosted (and you can boost) desktop performance dramatically.
The Next Leap for Linux: LINUX runs the Google servers that manage billions of searches each day. It also runs the TiVo digital video recorder, the Motorola Razr cellphone and countless other electronic devices. But why would anyone want to use Linux, an open-source operating system, to run a PC? "For a lot of people," said Jim Zemlin, executive director of the Linux Foundation, "Linux is a political idea — an idea of freedom. They don't want to be tied to Microsoft or Apple. They want choice. To them it's a greater cause."
The Little Engine That Could: As some of you may remember, 2 distros signed pacts with Microsoft in a short time. Those were Linspire and Xandros. Since 2004 I have been a Linspire Insider. I was as upset about this deal as many others were. I even had a phone call with Kevin Carmony regarding the matter. Well, at one point on the forums, Kevin Carmony told some upset members that if they did not like the way things were, they can start their own distro and see how it goes. So, former Freespire Leadership Board member Chris Medico assembled a team, of which I was honored to be asked to be a part of, which he lovingly calls Freedom Force. Within weeks, this new project, based on Kubuntu, had an Alpha. The project is called KlikIt Linux.
Heroes of Linux and FOSS: Ken Starks, AKA Helios: Our last article this week is a tribute to Helios written by Carla Schroder, "This was originally going to be a comment attached to Build 'em Right, Build 'em Strong, Build 'em Linux. Then it grew and grew, and I decided that Ken deserved his own feature. And then I realized that there are a lot of unsung heroes of FOSS, so watch this space for future installments. I encourage all of you fine LXers to write your own "Heroes" features- there are a lot of people out there who deserve some recognition."
» Read more about: Story Type: LXer Features, Roundups; Groups: Community, Linspire, Linux, LXer, Mandriva, Microsoft, Mozilla, MySQL, Novell, Slackware, SUSE, Ubuntu, Xandros

« Return to the newswire homepage
This topic does not have any threads posted yet!
You cannot post until you login.