LXer Weekly Roundup for 10-Feb-2008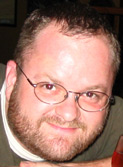 LXer Feature: 10-Feb-2008
This weeks Roundup has several sections this week for your reading pleasure, Linus gets quoted a lot, Microsoft cuts off access to old formats, Is MS Office adware?, Google chimes in on the Microsoft- Yahoo merger plus more. KDE 4.0.1 hits the streets, How to boot Linux in less than 40 seconds and in our FUD section a voice in the dark proclaims there is no year of the Linux desktop. Look for a SCALE roundup tomorrow where I will have pictures and a collection of SCALE related articles.
This weeks Roundup has several sections this week for your reading pleasure, Linus gets quoted a lot, Microsoft cuts off access to old formats, Is MS Office adware?, Google chimes in on the Microsoft- Yahoo merger plus more. KDE 4.0.1 hits the streets, How to boot Linux in less than 40 seconds and in our FUD section a voice in the dark proclaims there is no year of the Linux desktop. Look for a SCALE roundup tomorrow where I will have pictures and a collection of SCALE related articles.
Can KDE Save a Dying Windows Platform?: As a longtime KDE user forced to use Windows, is the recent announcement and availability of a port of KDE for Windows a dream come true? "KDE 4.0.0 was released and there again was much joy. More importantly an actual honest to goodness Windows port is released." Blogger MrCopilot gives us a hands on review with 50+ screenshots of KDE in action on that other operating system and tries to answer that question. KDE on Windows is not yet ready for the masses but hopes to be declared stable for KDE 4.1.
Too many Microsoft related articles to mention..
Yahoo's Openness Asset: What if Yahoo's main value isn't its search engine or its advertising business, but the openness that makes it more Net-native and hacker-friendly than Microsoft? Does Microsoft understand the role this same openness is in large part to credit for Google's success as well?
Google Offers to Help Yahoo: Google Inc. Chief Executive Eric Schmidt called Yahoo Inc. CEO Jerry Yang to offer his company's help in any effort to thwart Microsoft Corp.'s unsolicited $44.6 billion bid for Yahoo, say people familiar with the matter.
Hitting Microsoft Where It Hurts: This whole cloud-computer effort makes sense for Google to pursue, if it hasn't already grown its own cloud OS in secret. Google already has server-based versions of Google Docs, which duplicate the functions of Microsoft's Office software. However, the Google Apps aren't always as full-featured or heavy-duty as Microsoft's software.
Microsoft Cuts Off Access To Old Documents and why open formats matter!: Tucked in with the many security updates (and the restoration of one's ability to paste text from a web page into a Word document!), a very interesting modification to the Office 2003 software waits quietly for installation with Service Pack 3. Unbeknownst to the user installing this "Pack 3," their Office software is about to be imbued with a runaway power: the cutoff of access to your old documents. The vendor-neutral quality makes ODF a superior format for document retention.
Yahoo board to spurn $44B Microsoft bid: Yahoo Inc.'s board will reject Microsoft Corp.'s $44.6 billion takeover bid after concluding the unsolicited offer undervalues the slumping Internet pioneer, a person familiar with the situation said Saturday. The decision could provoke a showdown between two of the world's most prominent technology companies with Internet search leader Google Inc. looming in the background. Leery of Microsoft expanding its turf on the Internet, Google already has offered to help Yahoo avert a takeover and urged antitrust regulators to take a hard look at the proposed deal.
Is Microsoft Office Adware?: Microsoft Office links to third-party commercial add-ons, includes up-spelling promos, requires cookies for certain functions, and collects technical information. While this is a normal day on the web, should the commercial office suite be judged to a different standard and possibly be considered adware?
KDE 4.0.1 is There For You: While the world is still recovering from the work on KDE 4.0.0, we are ready to announce the release of KDE 4.0.1, the first bug fix update of the KDE 4.0 desktop. KDE 4.0.1 contains numerous bugfixes such as stability improvements, performance improvements and, as in every point release, updated translations for most components. Lots of work has been put into shared components making the life of most applications easier. Particularly striking is also the high number of bugfixes in KHTML.
VLC - The Universial Media Player: VLC (VideoLan) is a cross-platform universial media player. It supports a variety of different inputs, including DVD, VCD, MPEG, AVI, WMV, MP4, and MOV. It has full subtitle support, as well as built-in video filters. There are skins for VLC available at the developer website.
A New User Guide to Linux Communities: Are you a new Linux user? Fantastic! Welcome to the world of freedom. Freedom of choice, freedom of expression, freedom from vendor lockin. You've made an excellent choice. Now that you've chosen, installed, and are using Linux there are a few things you should keep in mind as you learn the ropes of your new system.
Linus Torvalds gets his own section this week, three articles all with sensational titles. I think that his continued pragmatism is sensational, in it's own way.
Torvalds: Microsoft is bluffing on patents: Microsoft's aggressive defense of its intellectual property, which includes claims that Linux violates a number of its patents, is nothing more than "a marketing thing," according to Linus Torvalds, creator of the Linux kernel.
Torvalds Blasts Patent Trolls, Microsoft, and Linux Market Share?: Linus Torvalds recently held a Q&A, in which he attacked Microsoft, Patent Trolls, Sun Microsystems, Virtualization, and the Linux Market Share! Is this good for Linux that one of its top representatives is pessimistic about the rise of Linux in the desktop?
Torvalds pans Apple with 'utter crap' putdown: Apple's much-touted new operating system, OS X Leopard, is in some ways worse than Windows Vista, says the founder of the Linux open source project, Linus Torvalds.
Moving my mother over to Linux: To save money, I cobbled together a computer for my mother out of cast-offs left over from my own upgrades. She doesn't need a cutting-edge computer because she's not a power user, but she does need a reliable machine to run a few basic applications and to access the Internet. I moved my mother from Windows to Ubuntu Linux, and the experience was a surprisingly smooth one.
In Defense and Praise of Debian: Every now and then, someone suggests that Debian GNU/Linux should be more commercial. To further this goal, some create derivative distros like Linspire, Ubuntu, or Xandros, or organizations like the stillborn DCC Alliance.
Hotmail doesn't work with Firefox 2.0: Microsoft answers to GNU/Linux users "Switch to Outlook Express": I contacted the Hotmail support staff (and for the first time since 1997, I actually got an answer) about the matter. Me: Why, exactly, is "Full" disabled if one masks "Win" as the OS in the User Agent string, considering that Firefox doesn't use any Windows subsystem other than the TCP/IP stack and GDI? On Windows XP, hiding the fact that I'm using Windows in the UA string disables "Full", while masquerading as Firefox for Windows under Linux X86-64 (and a 64-bit build of Firefox) "Full" works very well.
The Distro Journey Has Begun: OpenSuSE 10.3: I have started a journey of sorts as I have stated not too long ago. I decided to try multiple distributions in order to see what features were good, what ones were not, and if an all star distribution were to be made, which features would, in my view, make the cut. The first part of what is going to sound disturbing to a few at first, because of the issue of "selling out." However, allow me to explain.
Backing up in Linux is Finally Made Simple with TimeVault: File backups are a key element for every user and on every computer. Whether it be an office setting or a home desktop machine, backups are essential - your hard drive will fail at some point; you will need a backup, and you'll be kicking yourself if you learn this lesson the hard way. Linux users have usually resorted to CRON and Rsync to manage their backups - until now. TimeVault finally offers a complete, easy-to-use, intuitive backup system for Linux.
Booting Linux in Less Than 40 Seconds: Have you ever dreamt about booting Linux in less than one minute? Now this dream can come true: in less than 40 seconds after pressing the power button, you will have a perfect fully-functional operating system, exactly as you left the last session. Even better than you thought, right? Now you could say: "Crazy boy - I don't believe you!" Well then, check it out for yourself.
In our FUD section this week we have a voice in the dark and part 4of how to recognize Linux FUD patterns.
There is no Year of the Linux Desktop: Newsflash people. There is no "Year of the Linux Desktop". There will never be one. Before you start looking for sharp rocks to throw at me, let me start by saying I am a Linux user. I worked with all major distributions, roamed in Slackware land for about two years, tried to get accustomed to Red Hat's RPM hell in a time when Linux was a wasteland and there were only a bunch of people that were using it.
Top 10 Linux FUD Patterns, Part 4: In this installment of my series on the Top 10 Linux FUD patterns, I address two patterns that have more to do with software packages that run on the Linux platform than with the Linux OS itself. As I stated in a previous post, every believable piece of FUD has some element of truth behind it, and these two are no exception. Linux FUD Pattern #3: With Linux, you cannot access old files or share new files with others. Linux FUD Pattern #4: There are no good software titles for Linux.
» Read more about: Story Type: LXer Features, Roundups; Groups: Debian, GNU, KDE, Kernel, Linspire, Linux, Microsoft, Red Hat, Slackware, Sun, Ubuntu, Xandros

« Return to the newswire homepage
This topic does not have any threads posted yet!
You cannot post until you login.