LXer Weekly Roundup for 19-Apr-2009
Posted by Sander_Marechal on Apr 20, 2009 5:52 PM
LXer Linux News; By Sander Marechal, The Netherlands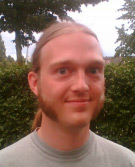 LXer Feature: 20-Apr-2009
It has been a busy week on our newswire. There was much good news for open source graphics, not quite so good news on the Linux security front, debatable news from Redmond, a flood of news about Ubuntu and much speculation dressed as news about Sun and IBM. And in between all that we had some regular news, tutorials and musings as well.
Here is an overview of the main things from last week.
Last week has been a good week for open source graphics under Linux. First Intel publishes extensive documentation for their G45 chipset, followed promptly by AMD giving us working R600/700 code. Michael over at Phoronix also shows that Intel's new greedy driver can lead to big performance gains, though it is still a bit hit-and-miss.
It was also the week of Linux vulnerabilities. It started with Psyb0t infecting Linux-based routers, quickly followed by news of udev allowing users to gain root. This followed at the end of last week with Anthony Lineberry presenting a new technique to hide rootkits. It's a good thing that many eyes make all bugs shallow. Your editor already had patches for the udev exploit before it had even hit the newswire here.
Microsoft also remained a hot topic in our newswire for the past week. Their decision to drop Encarta left us wondering what would happen to the content. Next they have us all confused with their ads and tell us we can only learn Microsoft applications. Is it any wonder that 50 percent of businesses consider switching away from Windows or that the DOJ wants to extend their oversight after all?
The upcoming release of Ubuntu 9.04 also kept the newswire busy with many, many stories covering every conceivable angle. I picked two at random here. Meanwhile, the Linux foundation picks a winning video for their video contest and LWN updates us on the sync issues with the fancy new filesystems that will be coming out.
And then there was IBM. After they declined to buy Sun Microsystems last week, this week there was a wash of rumours that a new deal could be struck. Until today that is. The bombshell that Oracle buys Sun is certain to keep the newswire busy in the coming week.
This topic does not have any threads posted yet!
You cannot post until you login.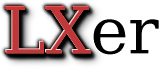 Login