LXer Weekly Roundup for 21-Feb-2010
Posted by Scott_Ruecker on Feb 22, 2010 2:51 AM
LXer Linux News; By Scott Ruecker (Phoenix, U.S.)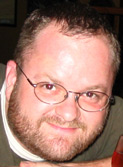 LXer Feature: 21-Feb-2010
The big stories this past week included Intel and Nokia announcing that they are going to merge their mobile Linux efforts and call it MeeGo , the top 25 programming errors list gets updated, Eric Van Haesendonck says what he thinks is wrong with Android and Miguel de Icaza gives an update on what his team at Novell has been up too. Also, a list of 20 computers you will probably use in the near future, five great Netbook operating systems, Twitter shares their open source with the world and a whole lot more in This week's LXWR.
Five Best Netbook Operating Systems: Netbooks—the low-power and lightweight mini-notebooks that have surged in popularity—practically beg for some tweaking and customization to increase the functionality of their diminutive screens and relatively wimpy processors. Find yourself the perfect netbook operating system from this fine selection. Earlier this week we asked you to share your favorite operating system for giving your diminutive mobile-computing companion a boost. You shared your favorite netbook OS, and now we're back to highlight the five most popular options.
Something Happened: Where's Microsoft?: In the last few weeks the tech world has had a flood of exciting stories: Buzz, Google's gigabit fibre network, Apple's iPad, Nexus One. But conspicuous by its absence in all this is Microsoft, which seems to have dropped out of the news completely. Perhaps this is the way its empire ends, not with a bang, but a whimper.
Intel, Nokia aim to unify mobile Linux ecosystem with MeeGo: Intel and Nokia are teaming up to tame mobile Linux fragmentation. During a presentation today at Mobile World Congress, the companies announced that they are bringing together their respective Linux-based operating systems under a single banner. The combined platform, called MeeGo, supports multiple architectures and will be suitable for use across a wide range of mobile and embedded form factors, including netbooks and smartphones.
Open source against piracy: There are a few good reasons why open source fans should support the Business Software Alliance. I've never made a secret of the fact that I dislike the Business Software Alliance (BSA). It's questionable statistics and its sweeping generalisations make for annoying reading at the best of times. But recently I've been thinking that perhaps open source advocates should get behind the BSA.
8 Of The Best Linux Dockapps: How much functionality can you pack into a 64×64 square? That's the basic question behind many dockapps – utilities that can be run on the "dock" of many popular desktop environments. While most of them are designed for Step-type window managers such as Windowmaker, these dockapps can also run in things like XFCE, Fluxbox and Openbox. They include system monitors, volume controls, program launchers, email checkers and more. Today we'll check out some of the more useful dockapps out there, and each will include screen shots, descriptions, and any little notes that might help when it comes to usage. All of the dockapps below are available in the standard Ubuntu repositories.
20 Computers You WILL Own Within 5 Years: The convergence of ubiquitous connectivity and cloud computing has one simple and very exciting output: the explosion of hardware gadgets we will use to access information anywhere and anytime. Here are 20 computers you'll be using within the next 5 years.
Top 25 Programming Errors list updated: Just as they did last year, over thirty international security organisations have come together, to publish a list of the 25 most dangerous programming errors leading to vulnerabilities that can be exploited for cybercrime and espionage. The 2010 CWE/SANS Top 25 Most Dangerous Programming Errors has been updated with a number of improvements to how the errors are graded, prioritised and categorised. For example, new "Focus Profiles" allow readers to quickly see the listed errors sorted for particular professionals' interests.
What is wrong with Android: I recently purchased an HTC Magic, my first device running Android, Google's Linux-based mobile operating system. Although there are a lot of things I like about Android, I also quickly realized that there are also a lot of things that either require urgent improvement or are going wrong altogether. Below is my not-so-small list of Android issues. A lot of them are related to the Android market because it is in my opinion the part of Android that requires the most urgent efforts.
PHP Developers Prefer Using Windows to Build Enterprise Apps: Study: The open source PHP dynamic language is one of the most widely deployed languages on Web servers today. But what operating systems are PHP developers using to develop and deploy their applications? It's a question that has been asked before and now it's being answered with a new study from Zend, one of the lead commercial backers behind PHP. The study surveyed 2,000 PHP developers in December and found that 85 percent reported that Linux was their primary operating system as a production environment for PHP.
What have we been up to?: I wanted to give my readers a little bit of an insight of the various things that we are doing at Novell in my team. This is just focused on the work that we do at Novell, and not on the work of the larger Mono community which is helping us fill in the blanks in many areas of Mono.
Twitter opens open source page: The Twitter microblogging service has created a Twitter loves open source page, listing the projects it has released or contributed to. The page lists programs written in Ruby, Scala, Java and C/C++ and some tools.
Will open source accept Microsoft leadership?: Microsoft is determined to be a leader of the open source movement. It will once again be a "platinum sponsor" at the Open Source Business Conference in San Francisco next month and its National Technology Officer for the U.S., Stuart McKee, will deliver a keynote. McKee, former CIO for Washington state, may be best known to open source advocates for admitting that "ODF won" the standards battle with Microsoft's Open Office XML back in 2008.
This topic does not have any threads posted yet!
You cannot post until you login.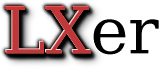 Login