The Hercules System/370, ESA/390, and z/Architecture Emulator
Posted by tadelste on Oct 31, 2005 7:20 AM
LXer.com; By Tom Adelstein
The web site reads: "Hercules is an open source software implementation of the mainframe System/370 and ESA/390 architectures, in addition to the new 64-bit z/Architecture. Hercules runs under Linux, Windows 98, Windows NT, Windows 2000, Windows XP, and Mac OS X 10.2 and later."

It runs best on Linux and it helps shops without mainframe access port their software to Linux on the S/390 and zSeries platforms.
IBM had offered free access to Linux instances on several machines back in Fall 2000 and Spring 2001. We had some trouble scheduling time and getting hold of the root password on those boxes. Then a MVS developer at one of our partners told me about Hercules. I invited him to travel from Florida for two days and show our developers how to set it up and use it. He came the next day.
We set up a SMP Dell server and within a hour or so, we had a multi-user development machine running OS/390 with SUSE for IBM mainframes sitting in our server room. Afterward, we spent one day learning the S/390 environment in a conference room. My developers learned about DASDI, how to IPL an OS, how to refer to IBM part numbers instead of saying using terms for memory, boards, etc. It certainly helped us learn the ropes in mainframe software development.
If you want to become an ISV or partner with IBM and want to see the biggest and the best, take a look at Hercules. It's a low cost, entry-level way to port open source projects to the big metal.
This topic does not have any threads posted yet!
You cannot post until you login.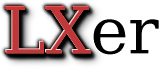 Login