The Case for OpenDocument Format in Non-Profits
Posted by dcparris on Nov 5, 2005 12:22 AM
LXer; By DC Parris
Although the OpenDocument format decision is under fire in Massachusetts, this article discusses how the logic applied to adopting OpenDocument in that state can be applied to faith-based and non-profit organizations. After all, these organizations have similar needs and requirements.
The state of Massachusetts recently adopted the OpenDocument format, an OASIS standard supported by a number of organizations, along with Adobe's PDF format, as its official document format. The decision was made because OpenDocument (ODF) is a freely available, legally unencumbered standard that anyone can support. The OASIS technical committee included major entities, such as Sun, IBM, the Society for Biblical Literature, Boeing, and others. Now, anyone who does business with Massachusetts will need to be able to support ODF as well. What are the implications of their decision for the religious and secular non-profit organizations (RNPOs)? The same question can be applied to businesses, but our focus is on the non-profit community.
We could guess that any organization with a PDF viewer can certainly view files provided in that format. There is also an ODF/SX* viewer available for multiple platforms, though it is still a fairly young project. Even so, businesses, religious, and secular non-profit organizations will need to be able to create and edit documents they submit in the ODF or PDF formats. There are a variety of tools that support creating or saving documents in PDF format - many of them freely available, if not libre. Recently, a plug-in for creating ODF documents in Microsoft Office is either being developed, or has been released. Still, a number of organizations that work with Massachusetts will likely either switch to StarOffice or OpenOffice, or will run the latter alongside their Microsoft Office suites
If that were the end of the story, we could all say that RNPOs in Massachusetts will likely be running OpenOffice.org. But what about RNPOs and ODF? Shouldn't they consider moving to ODF as well? Of course they should. No other document format offers the ability to open old documents the way ODF does. Additionally, because ODF is an international standard (soon to be an ISO standard), and is supported by a wide number of applications, including KOffice, TextMaker, OpenOffice.org, Workplace and a number of others, RNPOs will have the ability to share documents with partners and members regardless of the operating system platform or office suite used (well, minus Microsoft Office, the only office suite known NOT to support the standard).
RNPOs - indeed businesses as well - have a basis, similar to the state of Massachusetts, for mandating ODF support. The RNPOs need to be able to open documents 10-50 years from now, something ODF is uniquely prepared to handle. Many of the organization's records must be accessible to the membership, especially financial reports. Additionally, these organizations have a need to be able to share documents with those who cannot afford expensive, proprietary applications, and who might use other operating systems. For instance, some organizations give out refurbished computers loaded with GNU/Linux to poor families. Others are given copies of OpenOffice.org that run on Windows. With GNU/Linux being adopted in many foreign countries, non-profit organizations that need to share documents may find they need to do so across a variety of operating systems and office suites.
These organizations not only have solid reasons for adopting ODF support, but also has the ability to do so. They are, after all, is the customer. As such, they can and should require that their vendors support their needs, and look for other vendors when they fail to do so. By choosing to adopt ODF, these organizations will, in fact, be opening the door to a wider selection of vendors than has been possible in the past. You may be able to think of other reasons why RNPOs should adopt ODF. If so, let me know.
This topic does not have any threads posted yet!
You cannot post until you login.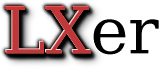 Login