Report on Banks Choosing Windows Over Linux Twists the Facts
Posted by tadelste on Nov 21, 2005 10:09 AM
Lxer Day Desk; By Lxer Day Desk
LXer Day Desk: 11-21-2005

A report in ComputerWorld about Banks choosing Windows over Linux is a copy editor's dream. Too bad, it may never have seen a copy editor. Or if it did, perhaps it was a copy editor in the advertising department.
Rodney Gedda and Howard Dahdah might consider taking a Continuing Education course in Journalism at a local college after the butchery job they did for ComputerWorld on Monday. The story headline "Banks Choose Windows over Linux" also needed a top edit from the Editor in Chief. So let's set the record straight.
The authors used a single source vendor out of Sydney, Financial Network Services (FNS), to say what banks do globally. Sorry, but FNS represents one voice of thousands of ISVs in that industry. Statistically, FNS's experience does not mirror the current deployment of Windows or any other platform. The authors presented a flawed report from this aspect alone.
Secondly, from the report, I could not tell you if FNS sells terminals, small applications, on-line financial planning applications, batch processing products, check clearing, interbank communication software, credit reporting or what. While citing one customer with 14,000 branches serving 90 million customers, we don't have a clue what FNS does for that bank.
However, I can tell you from my own research that the company sells a product called BANCS which is a modular end-to-end core banking application. The products automate back, middle and front office operations. They also sell modules which cover deposits, loans, payments, accounting, executive information, CRM and others.
Some of the customers that FNS references such as the State Bank of India has government owned counterparts that have changed to Linux such as Kotak Mahindra Bank, IDBI Bank, Central Bank of India, department of treasury and Bharat Sanchar Nigam Ltd. I can also site other inconsistencies such as National Bank of Dubai, UAE and UK, and the National Commercial Bank, Saudi Arabia. IBM has deployed Linux in major banks through the middle east.
FNS cannot be considered a major player in the banking community even with a major account in India with 90 million accounts. That seems like a big number but consider that India has a population close to a billion people. We also don't know how much FNS software State Bank uses.
FNS has no accounts in the Western Hemisphere and focuses primarily in developing countries. In places where they do have a presence, they do not compete for major market share. Not to insult the countries where FNS does business, but they include Viet Nam, Slovenia, Sri Lanka, Fiji, Mongolia, South Africa and some banks in the middle-east and Australia. We don't see a presence in Western Europe or any other centers of commerce.
What Motivation?
In my experience, IBM owns the banking world and they have reported numerous conversions to Linux. Firms such as Bank One, Charles Schwab, JPMorgan Chase, and Deutsch Morgan Grenfell used Linux in their operations. According to IBM, half the financial instituions in the world use their Linux based applications for Asset and Liability Management, Portfolio Optimization, Credit Exposure and Collateral Management, Trading and Integrated Risk Management as adjuncts to core operations.
Next to IBM, HP and Sun own the remaining infrastructure of the financial industry. Microsoft does not provide scalable platforms for the level of transactions used in core banking functions. Some Microsoft solutions fit small banks but depending on the country, they cannot be used where banking regulators require trusted environments.
Why would a tiny Sydney based ISV with a fraction of a percent of global deposits want to have their name plastered across the world by a couple of reporters in Australia? Who knows? Since they are IBM, Sun and HP business partners, it seems they have jeopardized their relationship with their core vendors by touting Microsoft .NET technology and saying Linux and Java came out with a bang but don't really work that well.
Get the Facts?
This was an easy exercise. We see too many items from Microsoft's anti-Linux campaign that just make no common sense. Windows serves a purpose, but we doubt that 95% of an enterprise needs can be served by Windows.
Companies such as IBM have used Linux to challenge and replace big metal, highly scalable UNIX platforms in use on a global basis. Companies like Cedant would not have completely replaced their reservation system with Linux unless it fit their specifications for a reliable and highly available system.
To cover themselves, Gedda and Dahdah did stick a couple of bones in their articles. For example, they wrote:
One area in IT where the banks are relying on Linux and open source is hosted transaction processing where 50 percent of BPayView customers have their statements delivered with Linux and open source systems run by CommSecure. According to the company this rate will soon increase to 75 percent.
Finally they mentioned that:
"People with Linux skills are in high demand, but that situation should improve [because] organizations like the LPI [Linux Professional Institute] are experiencing a massive increase in demand for Linux certification."
That's an Interesting pyramid approach to writing an article. Put the facts at the end where they can be chopped off to fit a newspaper column limit. Face it, the focus of their article was on Windows versus Linux and nothing else. This was not a study about Banking solutions.
But, let's give these guys the benefit of the doubt. They would do well in the advertising copy business.
| Subject | Topic Starter | Replies | Views | Last Post |
| --- | --- | --- | --- | --- |
| Wall Street also | kaafree | 2 | 2,246 | Nov 23, 2005 12:22 PM |
You cannot post until you login.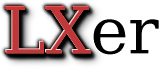 Login