Using Libre Software to Web-Empower the Church
Posted by tadelste on Dec 1, 2005 6:22 AM
LXer; By DC Parris
LXer News: 12-01-2005

The Web Empowered Church aims to web empower 10,000 churches by 2010. Using Typo3 and other libre software, this ministry could change the way churches view and use the Internet.

Diggable
Tipp City, OH - The Ohio-based Web Empowered Church has an ambitious goal to web empower 10,000 churches around the globe by 2010 - and they'll do it using libre software. Using Typo3 as the underlying core, this ministry of the Foundation For Evangelism is helping churches harness the technology of the Internet to expand their evangelism, discipleship and care ministries beyond the walls of their brick-and-mortar campuses. Their goal is to enable any church, from the house church of 5 people to the megachurches with 5,000 members - to expand their ministry impact in an increasingly high-tech world. With an already popular pre-release, the Web Empowered Church could easily exceed its goal.
The Web Empowered Church uses Typo3 as the underlying content management system, and offers several modules that meet the ministry needs of churches. The modules include a devotional journal, discussion forum, prayer connector, and two Flash modules. The Flash modules can be used to deliver audio and visual content, such as sermons or Bible studies over the web without requiring users to have software installed on their own computers. The devotional module allows churches to publish devotional material and, optionally, allow members to keep a private journal in tandem with the devotional. The Prayer Connector allows people to submit prayer requests, which are then sent on to the prayer team.
The Web Empowered Church is building a team of developers and is working on training materials. The Web Empowered Church not only provides the software tools to empower other churches, they also offer assistance in doing so. From planning to implementation, there is information to help churches decide if the Web Empowered Church is for them. The ministry's "Getting Started" section offers technical, licensing, and even hosting information that will help decision makers and church technologists understand what they are getting into. There is a technical support forum in place to help users solve problems.
According to Mark Stephenson, Director of the Web Empowered Church, the pre-release has been "Unbelievable and worldwide. Praise God!" He went on to add, "I am also talking to many organizations that could bring on hundreds of churches at a time." The Web Empowered Church site includes a listing of churches that use WEC to power their dynamic web sites. As the Internet becomes more interactive, it will be important for churches to move from static web pages to interactive, dynamic content in order to remain relevant as our society progresses. When asked why they chose to use libre software, Stephenson replied, "We have chosen to make the WEC software open source because we want to maximize availability to churches around the world."
This topic does not have any threads posted yet!
You cannot post until you login.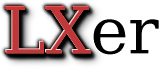 Login