Ergonomics Exposed
Posted by slippery on Dec 3, 2005 8:37 AM
LXer Feature; By Keith Winston
As you are reading this, how far away are your eyes from the screen? Is your mouse at a 90 degree angle with your elbows. Are your feet flat on the floor or on a carefully positioned foot rest? If you are like me, the chances are probably not.

Working long hours on a computer can create many physical ailments. These include eye strain and a host of musculoskeletal disorders. I should know, I have suffered many of them and need to consciously work at preventing new problems.

Diggable
Ergonomics Defined
According to the International Ergonomics Association, "Ergonomics (or human factors) is the scientific discipline concerned with the understanding of interactions among humans and other elements of a system, and the profession that applies theory, principles, data and methods to design in order to optimize human well-being and overall system performance."
There are standards designed for many job categories, from high risk environments like working with biohazards and steel production to operating cash registers in a grocery store. In some cases, the standards are reflected in labor laws. Sadly, there are no U.S. federal laws or standards for general office workers that spend most of their day working with a computer.
Working long hours on a computer can create many physical ailments. These include eye strain and a host of musculoskeletal disorders. I should know, I have suffered many of them and need to consciously work at preventing new problems.
According to the U.S. Occupational Safety and Health Administration (OSHA), work-related musculoskeletal disorders cost American workers more than 600,000 workdays each year.
Loving the ones that hurt you
If you work in the information technology sector, you may spend your entire work day sitting in one location banging on keyboard, pushing a mouse around, and staring at a screen. If you love working with computers, you may spend more time on a home computer doing research, playing games, or loading that hot new Linux distro.
My love affair with computers began in high school and continued when I landed my first full time computing job in 1985 programming IBM mainframes. I spent many long hours staring at green screen terminals debugging giant health insurance applications. Sometimes, I would go home at night with a distinct burning in both eyes that often lingered until after I was asleep. Within a year, my eyesight had degraded from 20-20 to 20-30 and I had to get glasses. Modern LCDs are much easier on the eyes but excessive periods of work can still cause eye strain and damage your vision.
Musculoskeletal problems are the most common type of ailment from computer use. These are brought about from repetitive movements used in typing and mousing. At first, the physical problems I felt were transitory, but a few years ago, I developed persistent pain in my neck and shoulders. The main problem was my posture and the fact that I took too few breaks. A little physical therapy corrected my problem and I've been fine since becoming aware of the issues and how to prevent them. Of course, younger workers recover from strain faster than us "veterans".
The ISO standards and other sources
The IEA has published a set of standards, collectively ISO 9241, on how to to set up a safe computer work area. The ISO 9241 standards include 17 reports covering every aspect of work area design and human computer interaction. The European Committee on Standardization (CEN) has adopted the ISO 9241 standards CEN TC 122. While the official ISO 9241 standards can be downloaded in PDF format, they must be purchased.
Since the U.S. has been slow to adopt federal standards for general office computer work, some states have pushed ahead with their own, as have professional organizations such as the IEEE. The Lawrence Livermore National Labs published their own ergonomic standards that are free to peruse.


Quick Tips
While you are researching the best way to rearrange your work space, here are some quick tips that have helped me.
Take a five minute break away from the computer every hour. Stand up and walk around. Your legs need the break as much as your arms.
Be aware of your posture. Sit upright. Adjust your chair so that your feet are flat on the floor. Your elbows should rest at a 90 degree angle to the keyboard and mouse.
Get enough exercise and work your back muscles.
Adjust your monitor so that the screen is slightly below eye level.
Minor adjustments to your work space and style can help you avoid physical problems if you spend a lot of time working with computers.
This topic does not have any threads posted yet!
You cannot post until you login.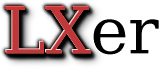 Login