Which Distribution Do You Use for Your Desktop? SimplyMemphis
Posted by tadelste on Feb 19, 2006 12:34 PM
LXer.com; By Gary Edwards


SimplyMepis is simply the best! I believe in Debian. And yes, i do suffer from portage envy, but Simply Mepis is the only distro to pass the "my wife the Realtor" test.
The test is to first install a Linux distro with a typical Windows look and Windows application layer, and do so in under twenty minutes. Then log in, get on the Internet , find eMail, open a fully functional Office Suite, and open up existing documents, power point presentations, and spreadsheets - and do this all without assistance and without realizing that she is not in Windows. In fact, my wife the Realtor asked me if i could upgrade her notebook to this new version of Windows.

Of course many cynics will say that SimplyMepis is just a Windows knockoff. But that's an incredible value to someone like my wife. No training required. It works the way she expects it to work. A better Windows than Windows.

I also like the latest version of SUSE running on VMWARE. I think it would be a very good thing for Warren and the SimplyMepis crew to create a similar VMWARE install. SUSE on VMWARE is very cool.
This topic does not have any threads posted yet!
You cannot post until you login.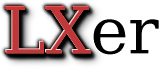 Login