KDE 3.5.5 will be released next week
Posted by Scott_Ruecker on Oct 8, 2006 10:35 AM
LXer.com; By Scott Ruecker (Phoenix, USA)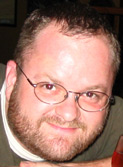 KDE will ship the 5th maintenance update to KDE 3.5 next week. This release includes a bunch of bug fixes, improved language support, a new version of kopete and tons more.
The K Desktop Environment will ship the 5th maintenance update and bug-fix release for KDE 3.5 next week. Highlights include vastly improved translations in the Farsi, Chinese, Khmer, Low Saxon and Slovak languages. A new version of kopete which will improve theme support and improved support for the Jabber and Yahoo! messenger protocols. Not to mention more performance and standards compliance in KHTML along with much needed fixes in rendering. There are bug fixes galore in this release as well with fixes to kdebase, kdelibs, kdebindings, kdegraphics, kdepim, kdeedu and many more.
Trolltech shipped version 4.2 of Qt earlier this week and it looks like it will be the version that KDE 4 will be based on. I came across an interview with Matthias Ettrich from the June issue of Linux format that I thought you might like and the news that KDE has won "free software project of the year" in Linux Format's reader's choice awards. Last but not least, KDE is turning 10 years old in a couple of weeks, Matthias Ettrich and Mark Shuttleworth will be keynote speakers along with other guests including Klaus Knopper of the Knoppix LiveCD. Just a step or two away from KDE 4, I'm chomping at the bit already.
| Subject | Topic Starter | Replies | Views | Last Post |
| --- | --- | --- | --- | --- |
| running 3.5.5-1 | jimf | 1 | 3,289 | Oct 8, 2006 9:48 PM |
You cannot post until you login.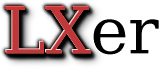 Login