LXer Weekly Roundup for 13-Jan-2008
Posted by Scott_Ruecker on Jan 13, 2008 3:46 PM
LXer Linux News; By Scott Ruecker (Phoenix, U.S.)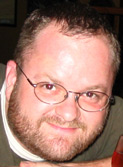 LXer Feature: 13-Jan-2008
In this weeks Roundup we learn how to burn a Linux ISO image on CD, some nifty OpenOffice.org extensions, gOS 2.0 Screenshots, KDE 4.0 is Released, The VAR guy dumps Open Source for Microsoft Office, an interview with Linus Torvalds, a whole slew of articles on the OLPC and XO laptop. In our FUD section we have McAfee throwing FUD at the GPL and how to be creative with an article title.
In this weeks Roundup we learn how to burn a Linux ISO image on CD, some nifty OpenOffice.org extensions, gOS 2.0 Screenshots, KDE 4.0 is Released, The VAR guy dumps Open Source for Microsoft Office, an interview with Linus Torvalds, a whole slew of articles on the OLPC and XO laptop. In our FUD section we have McAfee throwing FUD at the GPL and how to be creative with an article title.
Why I Won't Use KMail or Kontact: KDE 4 is scheduled to be released soon, and it looks like it has a lot of cool new features. Unfortunately, everything I've seen about it says that it's still going to be missing an important feature that many computer users (especially Windows convert to Linux) absolutely require and have come to expect — apparently because a few developers don't like or use that feature. And to make matters worse, every time I've ever seen anyone complain about it, many of the responses have tried to convince them that "no one needs" that feature.
Intel dumps OLPC, Negroponte loses it: There are numerous news reports covering Intel's withdrawal from the One Laptop Per Child project. The company says it decided to leave the OLPC board because the One Laptop organisation had demanded it stop supporting other efforts in emerging markets. Of course what the OLPC board was specifically referring to was Intel's Classmate, a laptop for developing markets launched in 2006.
Burning a Linux ISO image on CD: To be able to install a GNU/Linux distribution you need to burn a downloaded ISO image on a CD/DVD disc. At least this is the simplest way to achieve this goal. In this tutorial I am going to describe an easy way to do this under Windows and Linux operating systems and how to prepare your PC for a Linux OS.
Nifty OpenOffice.org extensions: Apparently, the only thing that stopped developers from creating useful OpenOffice.org extensions was the lack of a place to publish them. With the launch of the OpenOffice.org Extension Repository, the number of extensions listed there has shot up, and there are no signs of a slowdown. Although quantity doesn't always mean quality, the repository already offers a few nifty extensions that can expand the functionality of OpenOffice.org and make your work more efficient.
Shuttle to release sub-$200 Linux box: One of the potentially biggest announcements at CES will probably go unnoticed by most, a Linux box from Shuttle. Get ready for a low priced machine from a big name, a first that I am aware of.
Caution - 180 Degree Turnaround Ahead: I am past the honeymoon stage as a Linux User. I've seen it early in the morning before its had its coffee. I've stood too close to it before the morning tooth-brushing has taken place. I've even had my hands in parts of it that most people never need or want to see. Gone are the days of being endeared by cute little mannerisms. Past are the times when I would gaze lovingly at every part of it, cherishing the fact that it was mine.
Open source: mob mentality or innovation engine?: In a recent article, renowned virtual reality guru Jaron Lanier criticizes the community-driven software development process of the open-source movement, asserting that the model isn't conducive to radical innovation. Lanier believes that the scientific community should shun the open approach and not follow in the footsteps of Linux.
Gates on OLPC, Windows Home Server: In addition to answering questions about how Microsoft plans to take on its rivals and capture the hearts and devices of consumers, Chairman Bill Gates spoke to CNET News.com on other topics, not all of which fit into Monday's Newsmaker piece. Here are a couple more questions and answers from Gates.
ODF-XSLT Project Announcement: Lone Wolves is happy to announce the ODF-XSLT project. The ODF-XSLT Document Generator is a library written in PHP 5 that brings the full power of XSLT to your OpenDocument files. It enables you to use ODF files as if they were plain XSLT templates. It also includes a few extra parsing options that allow you to edit the XSLT parts of these ODF from within your favourite office suite. ODF-XSLT is developed by Tribal Internet Marketing and is released by Lone Wolves as Free Software under the GNU General Public License, version 3.
Linus on Life, the OSS Universe and Everything: Linus Torvalds rarely gives interviews, but there's a new one just out, available in both podcast and transcript form. Topics covered include his commitment to Linux on the desktop, his views on patent trolls, and his musings on matters as diverse as the Linux development process, including internationalization; cracking the code for Mobile Linux; GPL3; OpenSolaris, the future of Linux, and much more.
Picasa 2.7 a slick upgrade on Linux: Google has released a public beta of its Picasa photo organizer for Linux. The new release adds some important features for image browsing, image searching, and creative image export. If you haven't tried it before, now is the time. This beta release is a preview of Picasa 2.7, which will bring the Linux version of the application up to speed with the Windows edition. Picasa remains the only Google app which is unavailable for Mac OS X, a fact you can brag about to your Apple-loving friends
gOS 2.0 Screenshots: gOS 2.0 is released into the wild. gOS 2.0 is built on top of Ubuntu Linux 7.10. Instead of the more popular KDE or Gnome desktops, gOS uses the lightweight Enlightenment E17 interface. Rocket comes with Google Gears. This is Google's beta online/offline synchronization technology. GOS 2.0 also includes a new browser-based Web-cam application, gBooth, that was written specifically for gOS. It's designed to work with Facebook. gOS comes with dedicated shortcuts to Google Reader, Talk and Finance and Google search integration into the desktop itself. It also provides access to online storage via Box.net. Screenshots at The Coding Studio.
A dual-boot OLPC XO with Linux and Windows XP?: News this morning that the OLPC project is working with Microsoft to deliver a dual-boot XO laptop is causing shock waves among many of the OLPC faithful. Nicholas Negroponte was quoted in the ComputerWorld story as saying, "We are working with them very closely to make a dual-boot system so that, like on an Apple, you can boot either one up. The version that's up and running of Windows on the XO is very fast, it's very, very successful. We're working very hard to do both."
Microsoft denies dual-boot Linux/Windows XO laptops are on its agenda: It looks like the head of the One Laptop Per Child (OLPC) Chief Nicholas Negroponte is not only alienating Intel, but Microsoft, too. A day after published reports quoting Negroponte as saying OLPC XO laptops would dual boot Linux and Windows, Microsoft is denying that the company is pursuing such a plan.
The PCLinuxOS computer -- everything you need for $150: I'm ready to throw down $150 for this deal (plus $15 to boost the memory to 512 MB). There are a smattering of low-cost Linux PC deals out there, but this is absolutely the best. Better than Everex, better than the used stuff at Pacific Geek. Better than Mad Tux. Hell, better than anything. You even get an LCD monitor. The $150 doesn't include shipping, and I don't know how much that runs. But holy hell, it's cheap.
KDE 4.0 Released: With the fourth major version, the KDE Community marks the beginning of the KDE 4 era. January 11, 2008 (The INTERNET). The KDE Community is thrilled to announce the immediate availability of KDE 4.0. This significant release marks both the end of the long and intensive development cycle leading up to KDE 4.0 and the beginning of the KDE 4 era.
Dumping Open Source for Microsoft Office: Brace yourself for a rare event: The VAR Guy -- an open source fanatic -- is about to eat crow. Last fall, he dumped Microsoft Office for an open source suite. Now, he's making the leap back into Microsoft's arms. What went wrong with our resident blogger's open source experiment?
Goodbye Vista, KDE 4.0 Has Arrived!: There are only few people who know that if you look out of your 'Windows', the world is much more vivid and beautiful. Apple is known for its good looks, but it's excessively expensive, while Vista is a big disappointment. Now, there is GNU/Linux which, in fact, is free and offers much more options and freedom than Windows or Mac. One of the most popular desktop environments on GNU/Linux platform has come out in a new flavour - KDE 4.0.
McAfee throws some FUD at the GPL: In the chill morning dark, quiet except for the sounds of wind and rain outside, it seemed only fitting to happen upon the news of yet more FUD manure thrown at open source software by a vassal of the Volish empire, against its own interests. In its annual report, Windows security software vendor McAfee told its investors that open source software license terms it vaguely characterized as " ambiguous" might "result in unanticipated obligations regarding our products." That statement says several things.
Open Source Code Contains Security Holes: In our FUD article of the week we have a "Let's get creative with the article title so it sounds like Open Source sucks" article. It seems that messing with article titles is all that is left for the FUD creators.
This topic does not have any threads posted yet!
You cannot post until you login.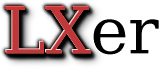 Login