LXer Weekly Roundup for 24-Feb-2008
Posted by Scott_Ruecker on Feb 24, 2008 5:36 PM
LXer Linux News; By Scott Ruecker (Phoenix, U.S.)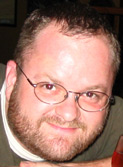 LXer Feature: 24-Feb-2008
In this week's LXer Roundup we have five must-have apps for a new Linux install, 11 Versions Of WINE Benchmarked, how to build your own RAID storage server, a Asus Eee PC product diary, the 2007 LinuxQuestions.org members choice winners, Linux anti-virus programs explained, Microsoft gives away its developer software and in our FUD section we have part 5 of Linux FUD patterns and a Linux advocate who gets his facts wrong, and runs with it.
In this week's LXer Roundup we have five must-have apps for a new Linux install, 11 Versions Of WINE Benchmarked, how to build your own RAID storage server, a Asus Eee PC product diary, the 2007 LinuxQuestions.org members choice winners, Linux anti-virus programs explained, Microsoft gives away its developer software and in our FUD section we have part 5 of Linux FUD patterns and a Linux advocate who gets his facts wrong, and runs with it.
Open source and the future of vendor-free IT: In reading through IDC's excellent report, "2007 Industry Adoption of Open Source Software, Part 2: Project Adoption," analyst Matt Lawton stumbles across an intriguing observation in open-source software adoption. He apparently believes it is a weakness of the current open-source landscape, but I believe it is a strength.
Five must-have apps for a new Linux install: I tend to hammer my Ubuntu laptop. Running a website like Tectonic means I am constantly installing new applications to try them out. Many of which I later have to remove or lie forgotten on the hard disk until I start to wonder where the +40GB of free hard disk space went to. And when that happens I tend to back up the essentials - email, documents and website backups - format my hard disk and install a clean version of Ubuntu. Doing this every few months means that a few times a year I get to really consider what the most important applications on my desktop are.
RIAA, MPAA: Be Careful what you Wish For: Schemes are being hatched to make it harder and harder to download copyrighted material across the internet. Seems they will be just as successful as the method to stop people recording CDs to tape in the "old days." And just as ludicrous.
11 Versions Of WINE Benchmarked: Last December we had published benchmarks of seven versions of WINE, which covered up through the WINE 0.9.50 release. We had used two versions of Futuremark's 3DMark suite for testing, and with that we had found the performance to be stable in some cases while in later WINE releases we had found some performance losses. With the WINE project on a consistent two-week release cycle, we are looking at the WINE 3D performance and this time going back with the past eleven releases.
Tech: Vista the best thing to happen to the PC industry.: Let's be absolutely clear about this: it's difficult to recall a Microsoft product that has been so universally disliked - but MS is determined that you - yes, you - will use it whether you like it or not. But - perversely - we opine that Vista is the best thing to happen to the PC industry. Even Microsoft's usually powerful PR machine - which answers criticisms in the media and on blogs with answers on its own pages or in articles - has not been able to overcome the wave of distaste for its Vista operating system. If you doubt this, just look at blogs relating to laptops - they are over-run with users asking how to uninstall Vista and go back to XP. And corporate users are also simply reformatting the disks in new machines and putting XP on before deploying the machines.
Microsoft Giving Away Developer Software: Microsoft Corp. is giving students free access to its most sophisticated tools for writing software and making media-rich Web sites, a move that intensifies its competition with Adobe Systems Inc. and could challenge open source software's popularity.
Microsoft's DreamSpark – What a Giveaway: Yesterday, Microsoft announced DreamSpark – an ironic name, since it actually lays bare Microsoft's worst nightmare: that more and more of tomorrow's programmers are growing up using free software for their studies, which means that as they move out into the world, there will be less and less demand for Microsoft's tools, and even fewer programs written for its platforms. Its answer? This:..
Review: How the Linux Community Ranks Distributions: At first, ranking GNU/Linux distributions seems alien to the spirit of free software. After all, free software is all about choice. What should matter is that your distro suits you, not how others judge it. Yet, in practice, community members judge distributions all the time. They don't use a single metric, and at times a distro's appeal is as simple as the fact that it is new or has released a new version. Yet, whenever community members choose a distribution to download or to build their own distribution upon, or to borrow a tool from, they are making a verdict on it.
Build Your Own RAID Storage Server with Linux: If you've been thinking of building yourself a dedicated storage server, this is a good time to do it. Prices are so low now that even a small home network can have a dedicated storage and backup server for not much money. SATA hard drives have large capacities and high speeds for low prices, and you don't need the latest greatest quad-core processor or trainloads of RAM. The ultimate in flexibility and reliability combines Linux software RAID (Redundant Array of Inexpensive Disks) and LVM (Linux Volume Manager).
Google funds Wine to improve Photoshop use: In an email to the Wine mailing list late last week, Google software engineer Dan Kegel described how Google has been contracting the CodeWeavers Wine team to improve support for PhotoshopCS on Linux and how Google employees are using their free time to fix Wine bugs.
Asus Eee PC Product Diary: Asus struck technological gold with the Eee PC, a two-pound mini-dynamo that defied industry convention by packing a fully functional Linux-powered PC into a machine whose price shames even budget systems, but how does it stack up against more featured packed computers? LAPTOP assigned staff writer and office guinea pig Jeffrey Wilson to the task of answering this question by asking him to explore the ins and outs of this small wonder. Join him on his Eee PC adventure.
OpenID: The Ultimate Sign On: Remembering all login IDs and passwords for all the Internet forums and communities that you are part of, is indeed an onerous task. We have all tried to get around this problem by jotting down passwords on pieces of paper or sticking notes to our terminal – all potentially dangerous practices that defeat the very purpose of keeping a digital identity secure. This article shows a solution called OpenID, which is free, non-proprietary, open standards based, extensible, community-driven framework with Open Source libraries and helpful tutorials to get you on board.
2007 LinuxQuestions.org Members Choice Award Winners: The polls are closed and the results are in for the 2007 LinuxQuestions.org Members Choice Awards. Among the winners are Ubuntu, Firefox, MySQL, KDE, Compiz, Nagios and OpenOffice.org. The Members Choice Awards allow members of the Linux community to choose their favorite products in a variety of categories including Server Distribution of the Year, Desktop Distribution of the Year, Office Suite of the Year and Web Browser of the Year. The total number of categories this year was 27.
Mark Shuttleworth's Stance on Mono Inside Ubuntu: Mark Shuttleworth, whom we have great respect for after maintaining his stern stance against intimidation tactics, has responded to our concerns regarding the existence of Mono in Ubuntu. His message to us was CC'd to the Technical Board and the leader of Fedora. It would be worth bringing it to our readers' attention because some were concerned (if not outraged) about the subject.
Linux Anti-Virus Programs Explained: There has been a lot of debate recently over whether or not it's a good idea to run an anti-virus program if you're using Linux. I hope to clear up a common misunderstanding: An anti-virus program running on Linux is designed to detect Windows viruses, so that they aren't spread, unknowingly, by the Linux user. This article explains when you should run a Linux anti-virus, and what exactly they do.
Why are the Microsoft Office file formats so complicated? (And some workarounds): With a little bit of digging, I'll show you how those file formats got so unbelievably complicated, why it doesn't reflect bad programming on Microsoft's part, and what you can do to work around it.
Microsoft Makes Strategic Changes in Technology and Business Practices to Expand Interoperability: Microsoft Corp. today announced a set of broad-reaching changes to its technology and business practices to increase the openness of its products and drive greater interoperability, opportunity and choice for developers, partners, customers and competitors. Specifically, Microsoft is implementing four new interoperability principles and corresponding actions across its high-volume business products: (1) ensuring open connections; (2) promoting data portability; (3) enhancing support for industry standards; and (4) fostering more open engagement with customers and the industry, including open source communities.
From Windows to Linux - and back again: Seven years ago, Strathcona Baptist Girls Grammar School, which is situated in a suburb of Melbourne, took a step that made it stand out from other educational institutions. The school decided to adopt Linux on the desktop on a fairly large scale, with about 350 workstations being installed with the free operating system. The Linux era ended in December 2007. Today all the Linux machines are back to running Windows.
Poor Microsoft Gives Poor Software to Youngsters, Hopeless: Think about tomorrow's generation of Linux-based mobile devices and Microsoft ambitions of turning the Net into .NET, most notably using Silverlight. Where does that position Linux? What about Moonlight? And why is a Microsoft ISV trying to shove the patent-encumbered Mono into Linux phones?
Top 10 Linux FUD Patterns, Part 5: Pattern #5: Linux is not secure. There are some out there who would like for you to believe that Linux is unsafe. What better way to instill fear than to form doubt in your mind about a system's abilities to protect your data?
This topic does not have any threads posted yet!
You cannot post until you login.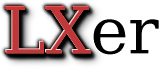 Login