LXer Weekly Roundup for 02-Mar-2009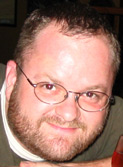 LXer Feature: 02-Mar-2009
In this week's LXer Weekly Roundup DeviceGuru talks about how Lenny brightened up an old laptop, Linux has a marketing problem, how RMS may be looking at the internet the wrong way, Microsoft sues TomTom and all the rest of the previous week's big stories.
To start off this week's Roundup DeviceGuru talks about how Lenny brightened up an old laptop, Linux Loop thinks Linux has a marketing problem and in some filesystem news M.Tim Jones of IBM/developerWorks takes a look at the anatomy of ext4 and Phoronix asks when will Tux3 enter the mainline Kernel?.
In an opinion piece submitted to LXer written by James Cook, he states his case for How RMS May Be Looking The Wrong Way At The Internet and in what may be the greenest computer I have yet seen, Marvell has introduced their fully functional 5 watt Linux server. You gotta admit, 5 watts is pretty darn low on the power consumption whether it can do all the things you want a server to do or not.
Well, to say the least Microsoft was busy this week. On top of laying off employees and then asking for severance money back from those very same people to losing $435 Million in the netbook market in 2008, and Steve Ballmer's admission that Linux is a bigger competitor than Apple, they decided to sue TomTom over Linux Kernel implementations of several of their FAT32 patents all the while Groklaw asking us to think "Think Bilski" about it.
To wrap things up, the Microsoft vs.TomTom story get its fair share of sensational titles and supposedly Mark Shuttleworth says Linux is a joke, why do I get the feeling that he was taken out of context? ;-)
This topic does not have any threads posted yet!
You cannot post until you login.