The BENQ netbook and EeeBuntu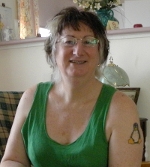 LXer Feature: 04-Mar-2009
The BENQ net book and EeeBuntu. One of the interesting things about KDE4 is the fact that it has caused me to look at Linux Distributions, other than Mandriva, which I've use almost exclusively since I started using Linux in 2000.
One of the interesting things about KDE4 is the fact that it has caused me to look at Linux Distributions, other than Mandriva, which I've use almost exclusively since I started using Linux in 2000. Up until now my interaction with other Linux distributions has been a quick run through on a VM or on a spare computer, and uninstalling it again with the knowledge that it doesn't stack up against Mandriva – it either doesn't have a control panel like DrakConf or it doesn't have KDE (3.x that is).
But there are serious pieces of functionality, functionality that I use in KDE3.x, that are missing from KDE4, and it doesn't look as if there is any hurry to include those functionalities in either Konqueror (which now actually uses the same core components as Dolphin when in File manager mode) or Dolphin. There is nothing stopping me from re-evaluating the GNOME desktop and Nautilus, both of which I've discovered are surprisingly good, certainly in comparison to KDE4.
I've discovered that the control panel available in Ubuntu is every bit as functional as Mandriva's DrakConf, and probably even a little bit more accessible. The other thing that my Mandriva prejudice has blinded me from is that Debian based distributions have a whole lot more software easily available.
Testing EeeBuntu opened my eyes considerably. The GNOME desktop is actually very easy to use, and I can understand why Canonical chose that as their default desktop. In comparison KDE4 is a boring functionless piece of puss. I'm still using KDE 3.5.9 on Mandriva 2008.1, Mandriva 2009.0 with KDE4.1 was next to useless, and certain applications I use a lot, like DigiKam crashed on KDE3.5.10, and I was not able to roll back to the version that worked with the 3.x versions.
I'm currently testing Mandriva 2009.1, but both Konqueror and Dolphin are still lacking in useful functionality, the, so called columns view of the file system seems pointless, and it doesn't give me what I found really useful in the multi-column view on KDE 3.x, and in it's Mandriva iteration, it's exceedingly boring. Various things are pushing me towards a Debian based Distribution and a GNOME desktop.
The BENQ netbook and EeeBuntu.
The BENQ 10" netbook or Joybook lite, as BenQ call it comes in a pretty blue with a stylized joy book lite design cross hatched across the cover. It comes with an Intel Atom processor 512 Gig of Ram and a 160 Gig hard drive, I added 1 Gig of RAM (giving it a total of 1.5 Gig a maximum of 2 Gig is possible) and installed EeeBuntu, which I had been testing on a Virtual Machine.
The machine has 3 USB port a LAN port comes with 802.11 wireless and Bluetooth, this model doesn't have built in 3G capability, and a Video socket to connect an external monitor. The machine is a bout the size of a large clutch purse, and will fit into most handbags. It gets about 2 hours on the standard rather small battery pack. There's also a built in webcam.
The screen is nominally 1024 by 600, with EeeBuntu the screen size is stated as 1024 by 576 or 16:9 aspect ratio which according to EeeBuntu on my VM was 1024 by 600, so it's a bit strange . On the other hand it doesn't seem any different than the screen size on the VM. The screen is clear and bright even on battery.
The machine takes just over a minute to boot to a full desktop, from cold, EeeBuntu was booting to a full desktop on the VM on my big laptop in 1 minute 40 seconds, interestingly with a faster processor, maybe the optimization for the Atom accounts for that.
The keyboard is almost full size, I don't have any trouble typing on it, certainly no more than typing on any other laptop. What does take a little getting used to is the fact that some keys are not as wide, all the keys on the extreme left and right are noticeably less wide than on a full sized keyboard, the tab key being about a third the width of the standard tab key.
The webcam works like a treat, no special setup required, just install the necessary software from the repository. I also installed Skype and it acquired the camera without any problems... a lot more successfully than Windows does, at work.
Using applications is pretty much like working on a full sized machine, with the exception that the screen is shorter, the width isn't a problem, my partner has a machine with a 1024 by 768 screen, and word processing and image editing is not a bother on it.
The machine, with EeeBuntu also recognizes and allows me to access the camera on my iPhone (EeeBuntu has the 2.6.27 kernel, my laptop with Mandriva has the 2.6.24 kernel and I can't access the iPhone camera with it), I can't access the iPod directories though.
I'm really quite impressed with the little device, I can also run the compiz cube, unfortunately with the mouse pad it's a regular pain to work with, so I don't bother. As a highly portable laptop, I personally recommend it, or any other 10" net book with Linux.
You cannot post until you login.