How to Look Like a Dunce in One Easy Lesson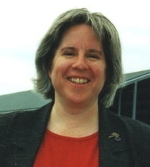 LXer Feature: 28-Apr-2011

Want to look like a dork with hardly any effort at all? Blame your Telco for losing Internet connectivity when it's your own fault.
Well there I was working away as usual, writing fabulous how-tos and Internetting for all I was worth, when suddenly I had no Internet. It's not unusual to have brief outages on my quaint little old 768k DSL, but when thirty minutes went by and I was still offline I got bugged.

And so I performed the usual rituals-- power cycle DSL modem, ping this and that, to no avail. My little homegrown Linux + PC Engines WRAP board router was not picking up its DHCP lease from my ISP. It never should have lost it, so this was mighty puzzling. I spent some time on the phone with a pleasant and equally puzzled tech support staffer. He thought Linux was cool, so we had something to talk about besides "I don't know why it isn't working either."

Then I got a little bit smart and connected a laptop directly, bypassing my router, and presto, Internet! And an annoying login screen in Firefox. Dear ISPs, you control the wires, so this is stupid and unnecessary. There is no Web browser on routers, geez. Then I got a little bit more smarter when I noticed the nameservers on the laptop were different than on the router. Oho, I says, this is a clue!

I'm sure you smart persons are thinking "Your configuration was wrong!" And you are right. Once upon a time I was paying five bucks extra per month for a static IP address. Then I decided I had better uses for those five dollars so I changed to a dynamic IP address. But I didn't change the configuration, so it was still configured for a static address, with nameservers in the config file. I'm guessing that when I first lost my connection they had changed their DNS servers. So after some more fussing and changing the external network interface to dynamic addressing, and wading through a few more idiotic login screens, everything works again.

Moral: Cruft bites.
| Subject | Topic Starter | Replies | Views | Last Post |
| --- | --- | --- | --- | --- |
| suggestion | cr | 8 | 2,224 | Apr 28, 2011 8:35 PM |
You cannot post until you login.